Olympus Tough TG-5 Digital Camera (Black) + 32GB SDHC + MANUFACTURER WARRANTY

Current Price:

479.98 USD

Ends:

March 7, 2018, 19:32 UTC

Click here to bid on this item.
# 855-622-RITZ (7489)
SKU : AMZOLYV104190BU000B
Description
Olympus TG-5 Waterproof Camera V104190BU000 RITZ CAMERA BUNDLE INCLUDES 12 ITEMS -- ALL BRAND NEW ITEMS WITH ALL MANUFACTURER-SUPPLIED ACCESSORIES + FULL USA WARRANTIES

New 12MP Hi-Speed Image Sensor for improved low light performance and noise reduction

Bright F2.0 high-speed Lens -- Dual Quad Core TruePic VIII Image Processor

Field sensor system with GPS, Manometer, Compass, and temperature sensors

Waterproof to 50 feet, F, Dustproof, Crushproof to 220 lbf, Shockproof from 7 feet, Freezeproof to 14 degrees, Anti-Fog len
Rugged. Durable. Tough. Now Add Smart.
Get awesome imaging power with the Olympus Tough TG-5. It's waterproof (50 ft / 15 m), shockproof (7 ft / 2.1 m), crushproof (220 lbf / 100 kgf), freezeproof (14°F / -10°C), and dustproof to survive everything from a grueling hike through mountains to a 5-year-old playing with it by the pool. The TG-5's rugged design is packed with pro shooting features like an F2.0 high-speed lens, 20 fps burst shooting in RAW, and anti-fog dual pane glass for spectacular images in every environment

Low Light? No Problem
Take the TG-5 into the world's most challenging shooting conditions and come back with jaw-dropping shots. Thanks to its specialized image sensor and advanced dual quad core TruePic VIII Processor, you'll get photos with little noise and increased dynamic range. Even in low light, your shots will be bright and clear

Included in this Ritz Camera Bundle:
♦ 1) Olympus Tough TG-5 Digital Camera
♦ 2) Samsung PRO+ 32GB Class 10 U3 UHS-1 SDHC Memory Card for Digital Camera, DSLR, Camcorder, Laptop, Up to 95MB/s Read, Up to 90MB/s Write Speed
♦ 3) Olympus Battery Charger
♦ 4 & 5) 2 Spare Olympus Batteries for the Olympus TG-5 Underwater Camera
♦ 6) Ritz Gear 12 Flexi Tripod Super Versatile Camera Stand Helps You Capture Better Photo and Video from Crazy Angles
♦ 7) Ritz Gear Point & Shoot Case
♦ 8) Ritz Gear™ Premium 8-IN-1 Cleaning Kit For Cameras, Camcorders, SLRs, Lenses & Filters
♦ 9) Floating Wrist Strap Red for Underwater Waterproof Cameras/ Camcorders Housings
♦ 10) Ritz Gear OTG USB / Micro USB Multi-Function SD / MICRO SD Card Reader / Writer For PC, Tablet and Smartphones
♦ 11) Polaroid Universal LCD Screen Protector
♦ 12) Memory Card Wallet
PAYMENT & SHIPPING INFORMATION
Payment Options
We accept payment via PayPal.
If you have trouble completing payment via PayPal please contact our customer support team that will be happy to assist you.
For large value or wholesale orders, please contact us and request to be connected to our dedicated wholesale team.
Shipping
Free ground shipping on all USA orders (excludes Alaska and Hawaii).
Delivery options and estimated ship times in business days:
ABOUT US
The origins of Ritz Camera can be traced back nearly a century to 1918, when Benjamin A. Ritz established his soon-to-be famous portrait studio in Atlantic City's Ritz Hotel. The studio was an undisputed success, and Benjamin's visual talents could be seen in wedding, graduation and confirmation portraits around the city.
RETURN POLICY
Our customer service team is happy to assist you with any questions or concerns that you may have regarding your purchase. Please give us a call directly and we will do everything we can to resolve your issue. If for any reason you are not completely satisfied with a product, simply return it within 10 days for all Digital, Video and Wireless Phone products, 30 days for all other products, for a no hassle exchange or return. Please note regarding Electronics products, some require Return Merchandise Authorization (RMA), and some are non-returnable.
CONTACT US
Your feedback is important to us.
Customer satisfaction is our #1 priority. If for any reason you are not 100% satisfied with your purchase, please call our customer service team. We would be happy to assist you. Whether you`re satisfied or not, we encourage you to reach out to us and let us know. We take each and every comment seriously and work upon to improve your online shopping experience.
Please Call us @ 1-855-622-RITZ (7489)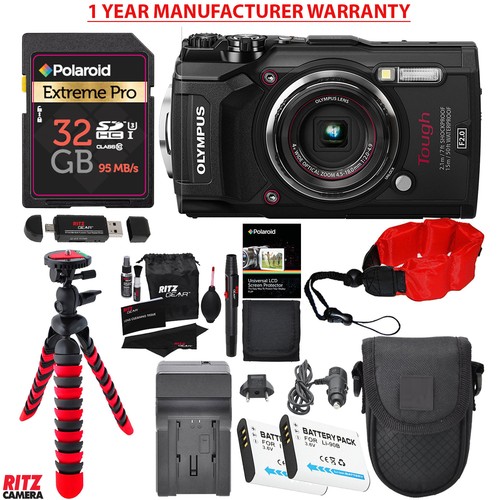 To bid on or purchase this item click here.