MusicianAtHeart Luthier RAZOR SAW w Handle - Made in USA Pull Stroke Guitar Tool

Current Price:

13.99 USD

Click here to purcahse on eBay.
A Fine Quality Luthier Pull Saw for All Sorts of Guitar Work
Over 500 SOLD!
Hello again from MusicianAtHeart. We are happy to offer our fine cut, USA MADE, Razor Saw for luthier use. 46 teeth per inch - produces very smooth, easy cuts. This special design Saw comes in very handy for soundboard bracework, binding, cleaning fret slots, cleaning and prepping nut slots - all kinds of jobs.
Our Saw measures 7.5" in overall length, 5.5" blade length, .012" blade thickness, 1.25" deep, 46 teeth per inch, tough hardwood handle. (handles sometimes come in different wood tones that pictured)
Item made in the USA.
One of the ESSENTIAL Tools for your Woodworker's / Luthier Toolbox

Check out some Feedback from buyers of our items:
"one word.... AWESOME"
"Best items I've purchased ever, items are of the highest quality, 5 stars *****"
"Very, very satisfied."
"Super Fast Shipping Very Impressive!!! AAA+++++++ Awesome"
"just what i needed A+++++++ Thanks!"
"As described, good quality, good price, fast shipping. Highly recommended"
"Great Communication, fast service, well packed, low shipping, will buy again!"
"Great product, Great price and fast delivery."
Immediate Ship / Satisfaction Guaranteed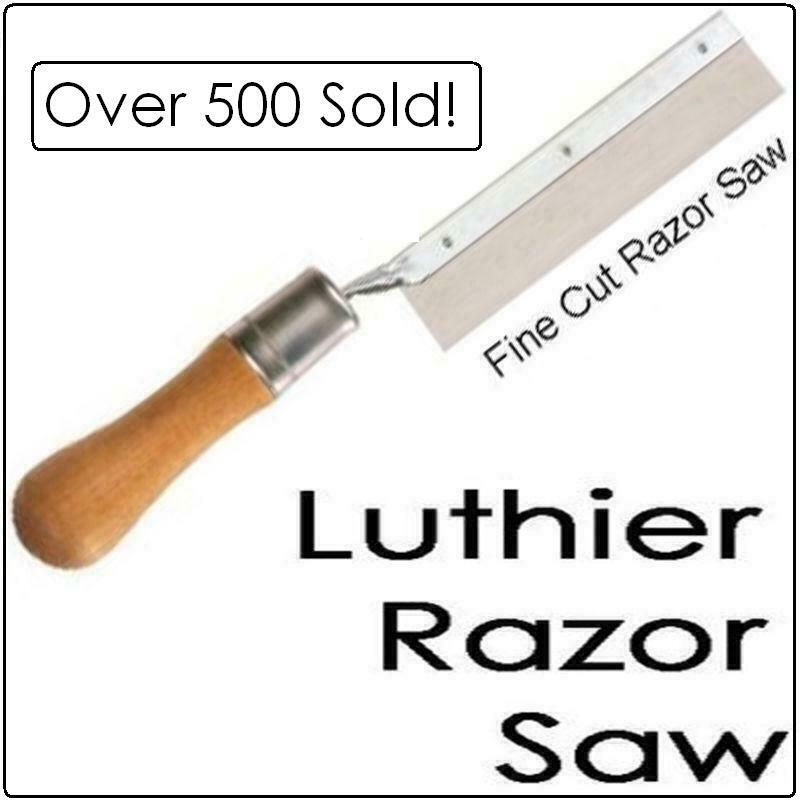 To bid on or purchase this item click here.