1981 Harley-Davidson Touring

Current Price:

7900.00 USD

Click here to purcahse on eBay.

1981 80" FLH H.D. Dresser/Bagger, This Motorcycle has been rebuilt and built up back in 1997 when it had approx. 20K miles on it, It has 1900 miles clocked on it since then as the owner seldom rode it, It is painted Black Mica and when in the sunlight the high gloss black paint has a fine metallic blue in it, The engine work was done by well known builder in Hillsdale, Michigan Known for excellent work, The engine was bored and K1624 forged pistons were installed-ported and polished stage 2 heads w/ampco guides 2" intake-1.812" exhaust valves were installed w/anodized Rocker boxes-Leineweber L3S camshaft-solid lifter pushrod set, Mikuni Carb., Atlas clutch and springs, Primary Belt Drive, Electronic ignition, 2" Drag pipes with 8" baffles (Loud Exhaust) standard 4-speed transmission, New Interstate Battery! I have 4 pages of various parts-labor etc. and way too much to list, In 1997 over 5K in Parts-Paint and Labor at today's rates much more! I have taken the bike for a ride it runs ok and i believe it could be improved upon with a good tuning and a knowledgeable servicing as it has been several years since it has been ridden to any extent, White batwing HD Fairing and original carb. included, Clear/Clean Michigan Title in my name! Cliff 517 2384836, I am located in Southernmost Coldwater, Michigan 49036, near indiana/ohio 80/90 tollroads at I-69, You the buyer are responsible for all transportation arrangements and payments! Thanks for looking and good luck always!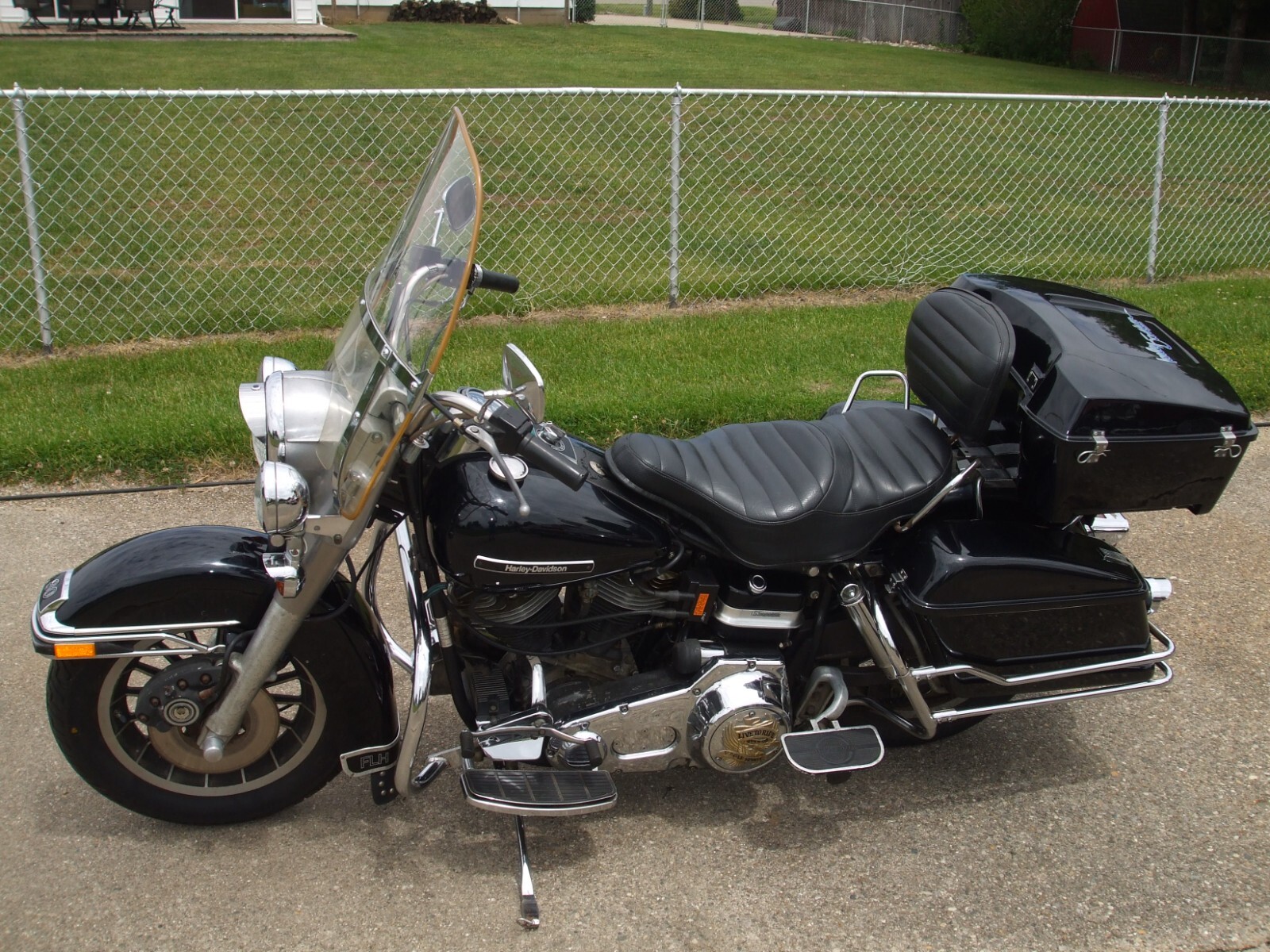 To bid on or purchase this item click here.