Vintage Kodak Pony 828 Camera with Leather Case 1949 Made in USA not film tested

Current Price:

9.99 USD

Click here to purcahse on eBay.
Early Compact design.  The Kodak Pony #828 camera was introduced in 1949 as the first in a series of six Kodak Pony cameras. It was produced until 1959. The cameras were designed by Arthur H. Crapsey.  The Pony had a four-speed 'Flash 200' shutter, an Anaston 51 mm f/4.5 triplet lens, and a fitted leather case. The body was made of bakelite, which was a very common camera body material at that time. Focus was achieved by estimation and use of a depth-of-field scale on the face of the shutter assembly. A flash attachment could be connected to the shutter by way of an ASA post-style connector. The shutter was manually armed—rather than being automatically cocked when the film was advanced after the previous shot, as in more modern cameras.
This collectible camera would be a great addition to any museum or personal collection.
I have a wonderful  collection  of old cameras available.   All are being offered to collectors for Display/Parts/Repair.    This camera has no visible damage.  It is clean inside and out.   I pulled the trigger but the shutter did not activate.  It uses a manual armed shutter and I am not sure if I did it right.  It may be stuck or in a locked position.   I don't know. 
Zoom in on photos for complete conditions.
Check out all my cool collectibles available on Ebay.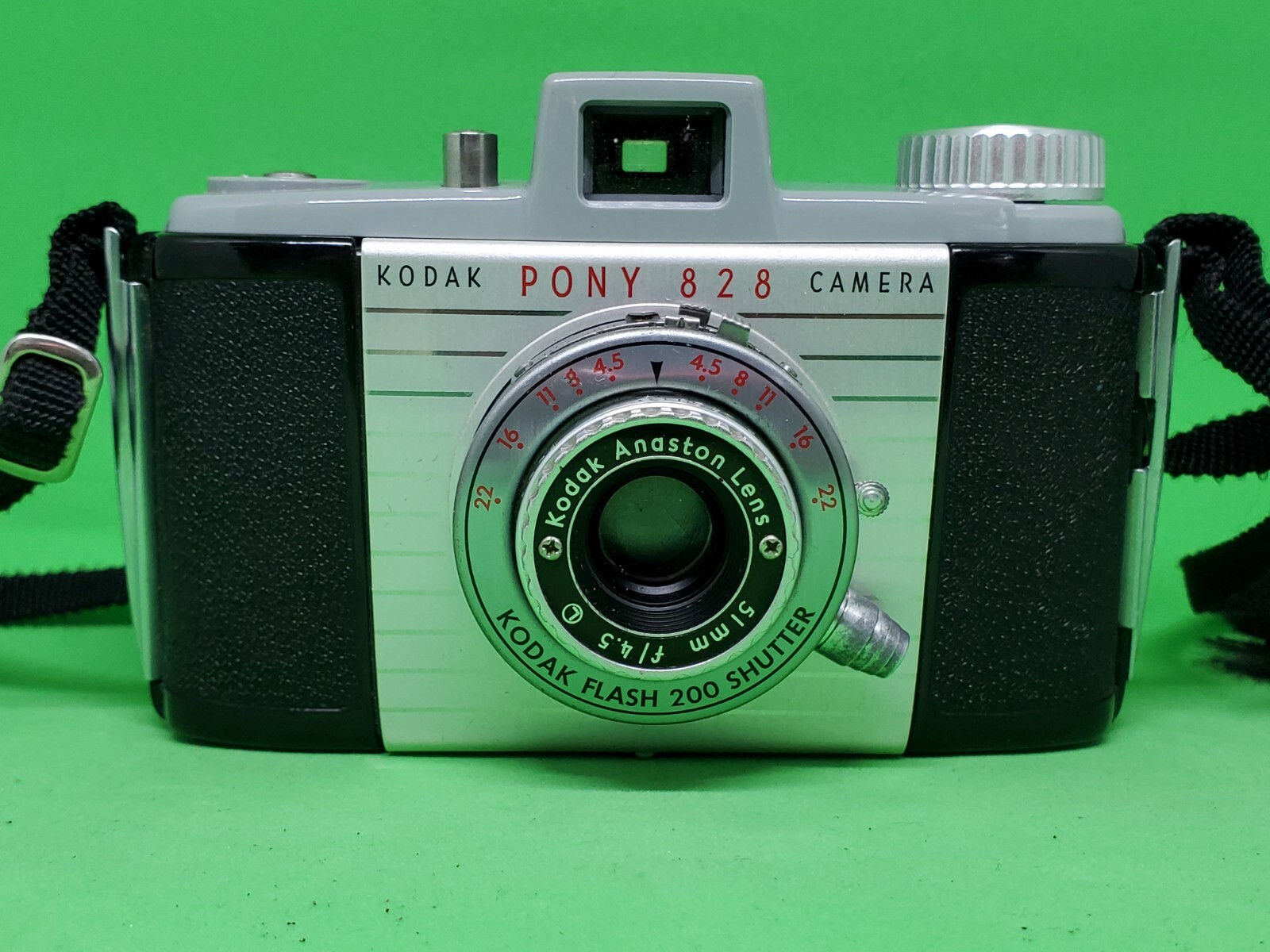 To bid on or purchase this item click here.