ATHEARN MADE IN USA HO MILWAUKEE ROAD FP45 & GP9 DIESELS-BOTH RUN! $13.95 SHIP!

Current Price:

39.50 USD

Click here to purcahse on eBay.
*****THIS ITEM SHIPS TO ALL COUNTRIES SERVED BY THE EBAY GLOBAL SHIPPING PROGRAM!*****
*****SPECIAL NOTE: EBAY is now charging sales tax on all in state purchases and on many--if not all--out of state purchases. Please refer to the eBay Sales Tax Policy for more details.*****
Greetings and best wishes from Mr.Allied and welcome to my sale! Please have confidence in my 100% honest descriptions and please read the following carefully:
Even though I quote "flat rate" shipping, I am more than happy to combine shipping of multiple items and to discount the total shipping charges, when feasible. To take advantage of this, simply put multiple items in your cart, buy them, but DO NOT pay for them until I send you a combined invoice.
This is a Group of TWO, Original, HO Scale, Milwaukee Road, Powered Diesel Locomotives, Produced by The Master Craftsmen of Athearn, Inc. of Compton, California, Circa 1990's or so. I track tested them and they both run. The smaller one "growls" a bit, as I am sure they could both use a good lubrication, as they have been sitting unused for many years now. There is a GP9 and an FP45.
The handrailings are there for the GP9. I am not sure every piece is there, but it looks like it. Some of the pieces are a bit rusty. One headlight lens is missing. There are some coupler pieces for the FP45.
I see the decorative horn is missing from the FP45. Please look the photos over carefully to see any other imperfections, as I am selling these AS-IS.
The boxes have no inserts in them, so I will wrap the locos in tissue before shipping.
Anyway, these old eyes don't see like they used to, so I ask that you take the time to "ZOOM IN" and look the photos over very closely, to determine for yourself just what we have here. PLEASE NOTE THAT THE PHOTOS ARE AN INTEGRAL and a VERY IMPORTANT PART OF THIS LISTING. You NEED to "ZOOM IN" and STUDY the photos very carefully. What you see is what you get. I am selling these TWO HO Diesels "as-is, as-found." Please look the photos over VERY carefully and ask any questions you may have, BEFORE you make your purchase.
BUYER PAYS $13.95 FOR EXPERT PACKING AND FLAT RATE SHIPPING IN THE LOWER 48 UNITED STATES!
IMPORTANT! THIS IS HOW I SELL ON EBAY--PLEASE READ:
1. On most all of my listings, I offer FREE SHIPPING, within the lower 48 States. Sometimes, shipping to Alaska or Hawaii will also be free, but many times, on larger or heavier items, I may charge shipping to those states. I most always use either USPS Priority Mail, First Class or FedEx Home Delivery. Please note that when I offer free shipping or flat rate shipping, the choice of carriers is MINE, regardless of what is noted in a particular listing. Your purchase will be PACKED WITH CARE, by someone who has been packing and shipping delicate items for over 50 years. And, your shipment will be FULLY INSURED, AT NO EXTRA COST TO YOU! All shipments valued at $200.00 and over will require a signature when delivered.
2. I've been around for a while--a LONG while--and I have dived into my last dumpster looking for shipping cartons! So, I purchase brand new, 200# test, shipping cartons and I use anti-static, 100% BIODEGRADABLE, environmentally friendly, loose fill packing material--MOST OF THE TIME. I say "most of the time," because I will, on some occasions, ship in previously used cartons and I may reuse other types of packing materials, which best suit the item(s) being shipped. I sometimes use USPS Priority Mail shipping cartons as well.
3. I ship to all countries served by the eBay Global Shipping Program. I will NOT ship internationally on my own, sorry.
4. If you are buying for resale and have a valid resale permit, YOU need to contact eBay. Here is what eBay says: "eBay's Buyer Exemption Program for Sales Tax: If you are a tax exempt buyer, we have a buyer exempt system that allows you to submit sales tax exemption certificates to eBay and make purchases without paying sales tax." Please understand that sellers cannot help you with this, YOU must contact eBay to set this up.
5. If you have a problem with something you buy from me, PLEASE contact me at once, so we can try and resolve the matter. It is my goal to have all my buyers be TOTALLY SATISFIED and HAPPY with their purchases. I want to EARN positive feedback from you, along with 5 Star Customer Service.
THANK YOU FOR CONSIDERING THIS MR.ALLIED SALE!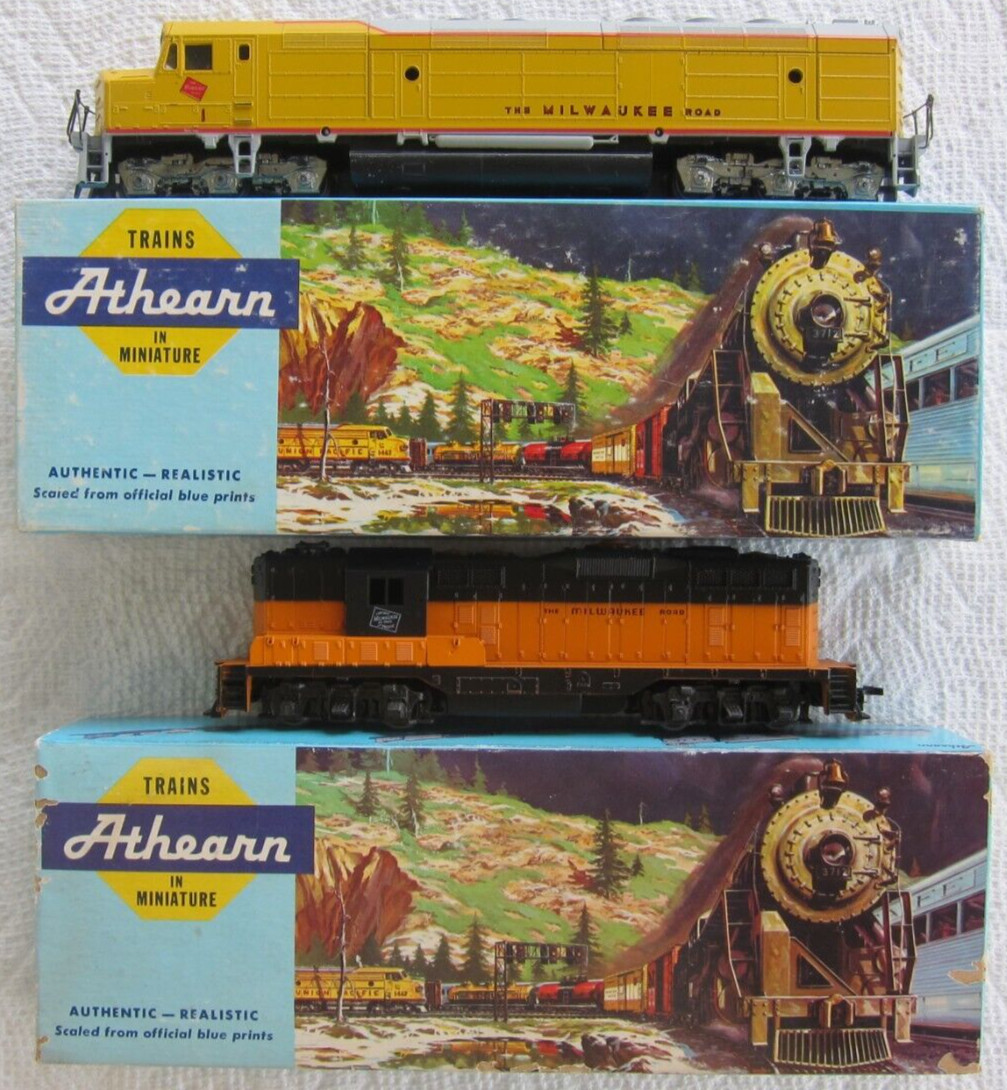 To bid on or purchase this item click here.