2015 Harley-Davidson Trike Freewheeler

Current Price:

19995.00 USD

Click here to purcahse on eBay.
2015 Harley-Davidson® Trike
Year:

2015

Make:

Harley-Davidson®

Model:

Trike

Condition:

Used
Basic Information
Year: 2015
Make: Harley-Davidson®
Model: Trike
Trim: Freewheeler
Stock Number: 854317
VIN: 1HD1MCM10FB854317
Condition: Used
Type: Trike
Mileage: 5,035
Title: Clean
Color: Superior Blue
Engine
Bore (in): 3.87
Bore (mm): 98.3
Carburetion Type: Fuel Injected
Compression Ratio: 9.7:1
Cooling System: Air
Cylinders: 2
Engine Brand Name: High-Output Twin Cam 103
Engine Disp. to Weight (cc): 1.62
Engine Size (cc): 1689
Engine Size (ci): 103.1
Engine Stroke: 4-Stroke
Engine Type: V Twin
Fuel Capacity (gal): 6
Fuel Injector
Fuel Requirements: Premium
Starter: Electric
Stroke (in): 4.37
Stroke (mm): 111
Torque (Ft Lbs): 104.7
Torque (Nm): 142
Torque RPM: 3250
US Miles Per Gallon (Combined): 39
Valve Configuration: OHV - Pushrod
Valves: 4
Valves Per Cylinder: 2
Drivetrain
Heel Toe Shifter
Number Of Speeds: 6
Primary Drive (Rear Wheel): Belt
Transmission: Manual
Primary Drive (Engine / Transmission): Chain
Transmission Gear Ratio (1): 10.534
Transmission Gear Ratio (2): 7.302
Transmission Gear Ratio (3): 5.423
Transmission Gear Ratio (4): 4.392
Transmission Gear Ratio (5): 3.741
Transmission Gear Ratio (6): 3.157
Chassis & Suspension
Air Adjustable Rear Suspension
Frame: Steel
Front Adjustable Rebound Damping
Front Suspension Size (in): 1.9
Front Suspension Size (mm): 49
Front Suspension Type: Telescopic Fork
Number Rear Shock Absorbers: 2
Rear Adjustable Rebound Damping
Rear Adjustable Shock / Spring Pre-Load
Rear Suspension Material: Aluminum
Rear Suspension Type: Independent
Steering Damper
Brakes
Front Brake: Dual Hydraulic Disc
Linked Brake System Front to Rear
Rear Brake: Dual Hydraulic Disc
Safety
Headlight
Headlight Type: Halogen
Fuel Level Warning
Rearview Mirrors
Temperature Warning
Temperature Warning Type: Light
Comfort
Digital Instrumentation
Oil Pressure Gauge
Trip Odometer
Specifications
Body Material: Fiberglass
Dry Weight (kg): 474
Dry Weight (lbs): 1045
Front Tire (Full Spec): Dunlop Multi-Tread 130/60 R19 61H
Front Tire (Inches): 19
Front Tire Aspect Ratio: 60
Front Tire Speed Rating: H
Front Tire Width: 130
Fuel Capacity (liters): 22
Ground Clearance (in): 4.9
Ground Clearance (mm): 124.5
Length (inches): 103
Length (mm): 2618.7
Rear Tire (Full Spec): Dunlop Multi-Tread 205/65 R15
Rear Tire (Inches): 15
Rear Tire Aspect Ratio: 65
Rear Tire Width: 205
Seat Height (inches): 27
Storage Capacity (cuft): 2
Wet Weight (kg): 490.8
Wet Weight (lbs): 1082
Wheelbase (in): 66
Wheelbase (mm): 1676.4
Wheels Composition: Aluminum
Speedometer
Other Information
Chassis Protectors
Engine Case Guard
Exhaust Guard
Exterior Covers
Exterior Guards
Floor Boards
Fork Guards
Front Fender
Hand Grips
Helmet Storage
Lockable Storage
Side Cover
Rear Fender
Tool Bag Mount
Tank Divider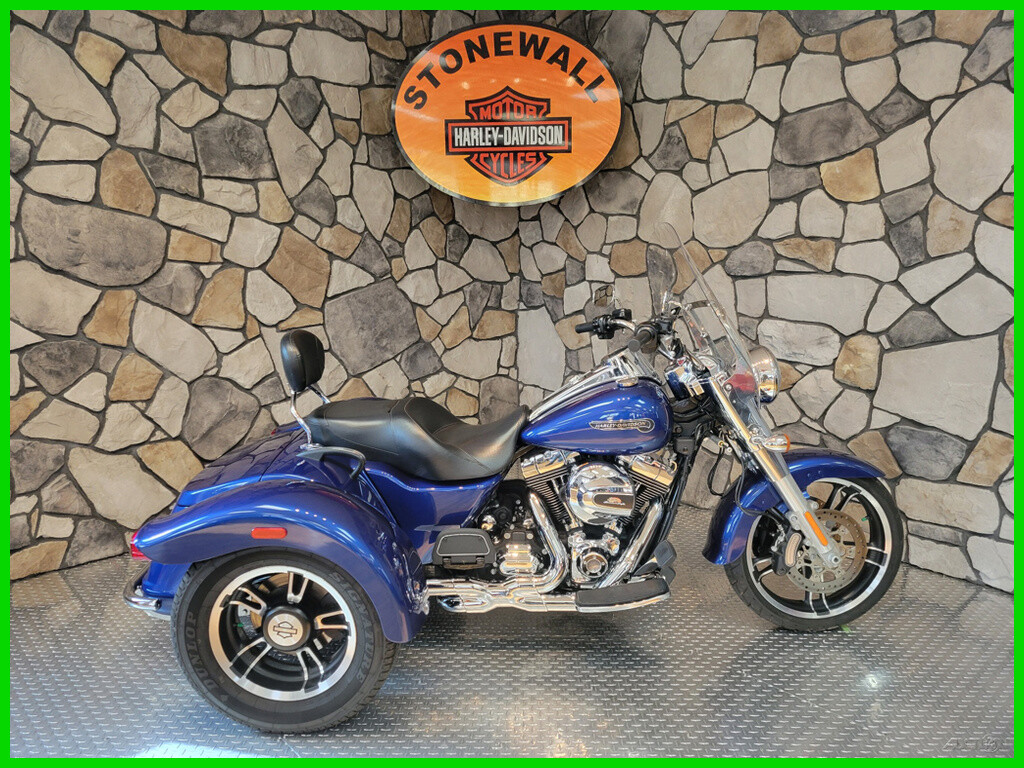 To bid on or purchase this item click here.