American Classic Brass Whistle - Orange *Made in The USA!*

Current Price:

7.95 USD

Click here to purcahse on eBay.
The American Classic whistle is our standard, name brand whistle. Manufactured in America from high quality heavy gauge brass with nickel-plating, it is virtually indestructible.
Each package includes a whistle, lanyard to hang the whistle around your neck and a rubber Safe-T-Tip to protect your teeth and lips.
This whistle is perfect for Referees, Officials, Teachers, Coaches
, Personal Safety, Camping, Boating/marine & fun outdoor use.
The best whistles in the USA are MADE in the USA!
Brass Whistles provide superior sound and better resonance than cheap metal whistles.
Brass does not rust and our synthetic cork ball will not deteriorate like tree cork - our whistles last a lifetime!
Super loud whistle reaching up to 120 Decibels
Lanyards and Safe-T-Tips come in Red, White, Blue, Black, Purple, Yellow, Orange, Green, Pink, and Hot Pink. (See our other listings to purchase other colors)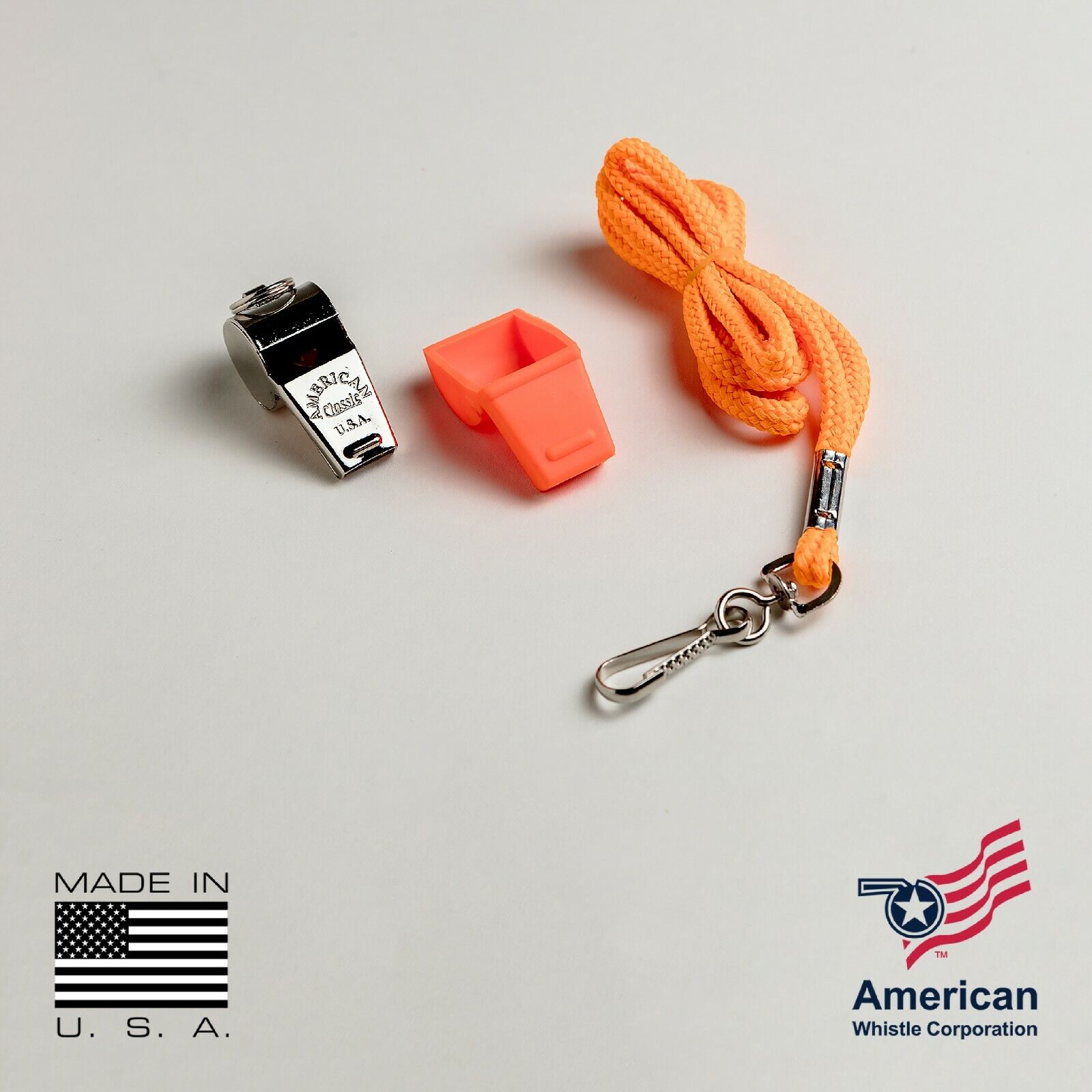 To bid on or purchase this item click here.