2006 Harley-Davidson Touring

Camtech Customs Magazine bike
Current Price:

20000.00 USD

Click here to purcahse on eBay.
This bagger was a magazine bike, built in 2011 and was a showbike for the first few years.
The very first Big Wheel bagger. 23" is very rideable to the point where it out performs stock around corners and stability. There is no ride like this.
The specs are in the last image. Some of the highlights Full Body Kit, Custom Paint, Raked Neck and 23: Front wheel.
I bought the bike before it was published in the magazine in 2011 and cared for it in great detail. The paint has a few defects but mostly in the black where it can be touched up.
The bike runs great and is currently registered with a clean title.
If you want to ride it you can, just bring cash with you.
I do have video of the bike running. Just ask for the links.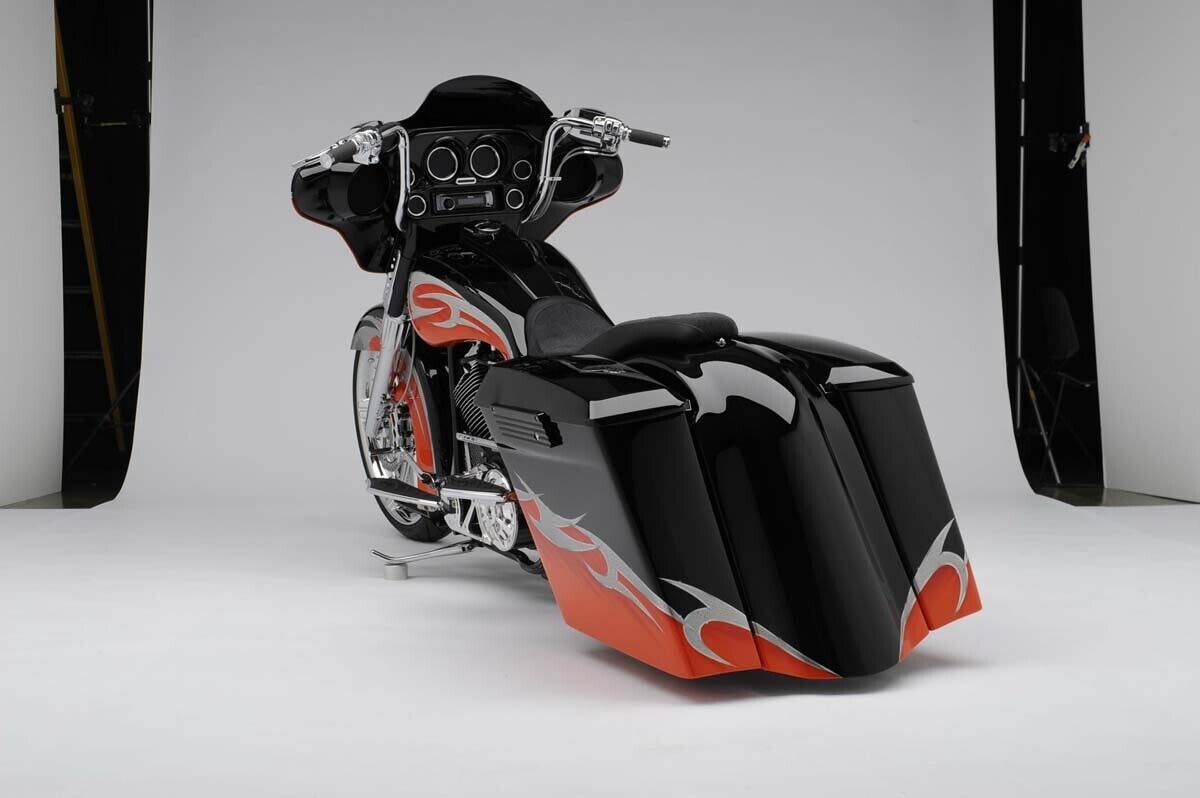 To bid on or purchase this item click here.