Piper Aircraft Aviation Key Keychain PA-28, PA-32, Arrow, Cherokee, Cub - Black

Current Price:

11.99 USD

Click here to purcahse on eBay.
For sale is a brand new in sealed package embroidered Piper keychain. This is perfect for all Piper pilots - from the Cub, Cherokee, Arrow, Archer to the Meridian - and anyone interested in aviation. Heavy-duty cotton fabric is fully embroidered on both sides and has edge stitching. Key ring is attached via a reinforced eyelet swivel so it will lay flat when in a pocket. These keychains are also great for labeling luggage and flight bags.
Measures 5" x 1".
Which keys are for the Airplane? Now you know.
Removing Covers and locks is an important part of your preflight activities. This small Piper banner keychain is perfect for small items: throttle locks, sunshades, tow pins, gust locks, static port covers and more. Heavy-duty cotton fabric is embroidered with the words "Piper" in the front and "Remove Before Flight" on the back.
Easy to recognize from a distance Fun and good conversation starter. Embroidered letters are extremely durable. Keys are easier to find and easier to pull out of a large jacket pocket.
Do you ever misplace your keys? Our 5" Embroidered Pilot Keychain is just the thing to help you break that tendency. With its handsome, double-sided embroidery of the word "Piper" - in front plus the Piper logo and Remove Before Flight on the back- you're certainly not going to walk away without this keychain firmly in your possession. Besides its good looks, the keychain boasts a reinforced eyelet attached to a heavy-duty split-ring key ring. An excellent choice for housing your aircraft & hangar keys, as well as a unique identifier to avoid mixing your set up with someone else's. A high-caliber, eye-pleasing pilot accessory at a remarkably affordable price.
Satisfaction guaranteed. If you are not completely satisfied with this product, contact us and return it within 30 days for a full refund of your purchase price.
I am also a Private Pilot so Buy with Confidence. I stand behind the quality of all the accessories I sell and they are guaranteed authentic. I have been selling new, used, and refurbished Bose, Lightspeed and David Clark aviation headsets and accessories on eBay since 2011.
See my other auctions for other cool aviation gear.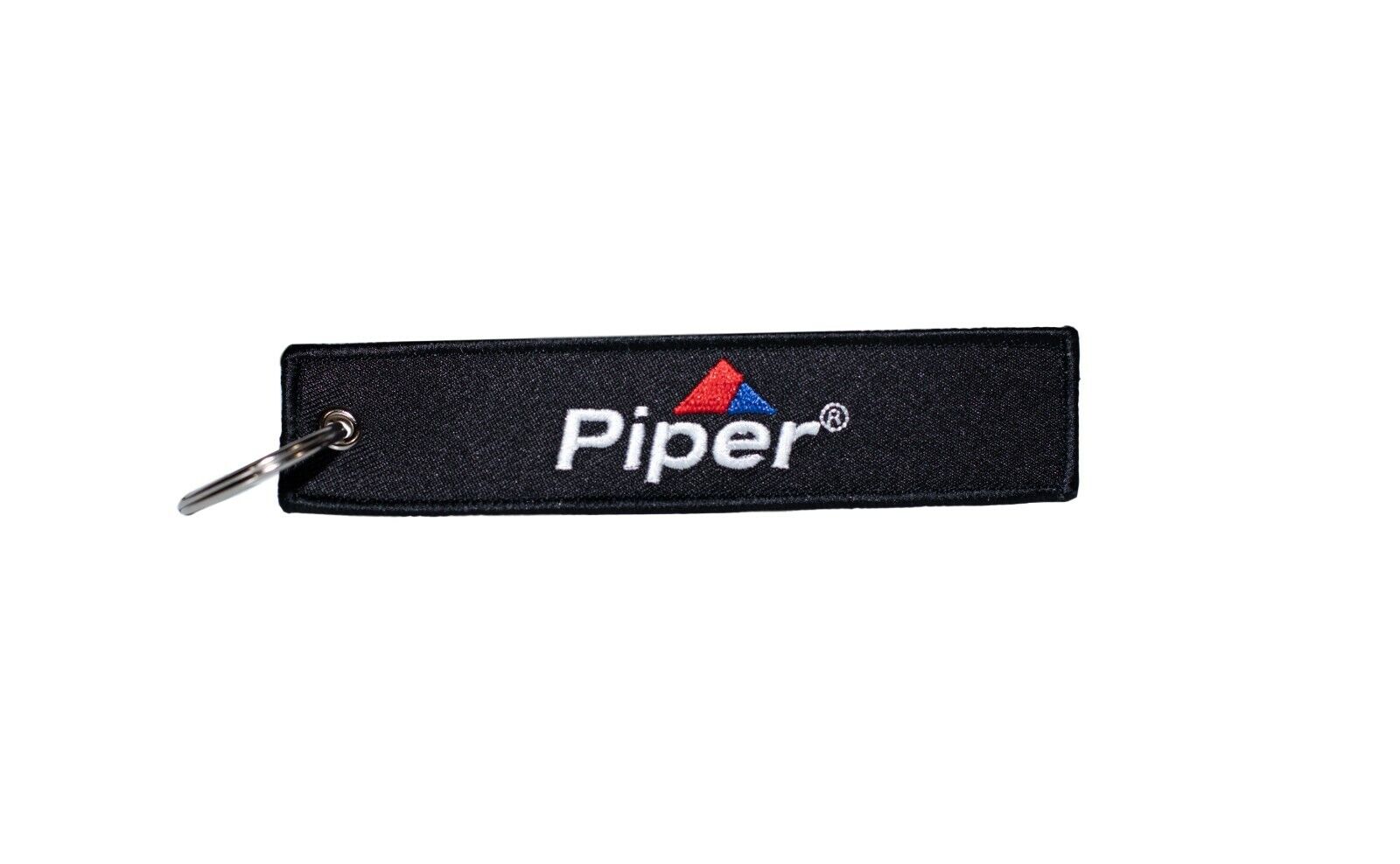 To bid on or purchase this item click here.