58cm Specialized Tarmac Expert SL3 Carbon Road Bike S-works tires • Plus Extras!

Current Price:

1300.00 USD

Click here to purcahse on eBay.
This specialized tarmac expert sl3 Carbon road bicycle is a one owner beauty!  I've upgraded the wheels and tires which cost me around $1,000 alone. They are the H plus son wheels with Chris King R45 front and rear hubs and turbo s-works gripton compound tires. The wheels that came with the bike are Fulcrum racing 4 with turbo pro tires. I will included the original wheels and tires as well which are pretty new. So you'll have 2 sets of wheels and tires  Everything on this bike is immaculate always indoor kept never seen rain always been in Florida but stored away from the sun.
The gps is the only thing missing if I happen to find it I will send it to you right away.
As of now it's not included..  I will ship this bike very carefully. With the additional wheels and tires.. the tool kit bag is full and has everything needed with couple instant co2 tire inflate and various must haves . I will include some extras as well for example a matching color design tire pump.
You won't be disappointed in this purchase it's hard to come across this color combination and a bicycle that's been meticulously maintained, looks like it belongs on a show floor!
I can send more pictures upon request feel free to ask!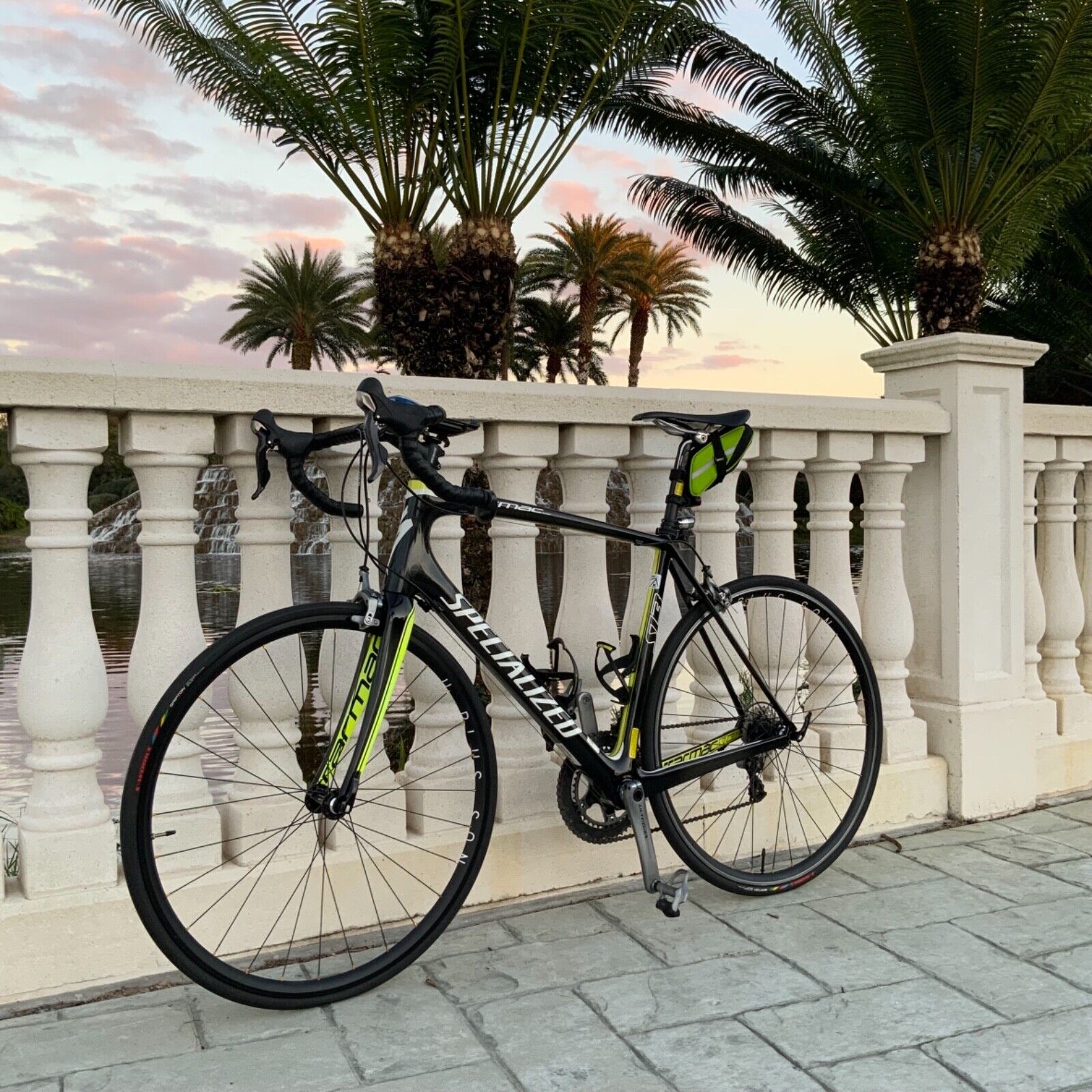 To bid on or purchase this item click here.