1981 Harley-Davidson Other

Original paint flh! Beautiful ..shovelhead 80ci
Current Price:

5200.00 USD

Click here to purcahse on eBay.

This is my brother's 1981 Harley Davidson flh electraglide...shovelhead.




This bike is turn key...was always maintained...




The bike has been owned by him for 10 years...he has enjoyed it and it moving onto other interests.




The bike has a repl.speedo...miles are unknown.




Prior to my brother buying the bike...the top end was rebuilt .he has used the bike all these yrs with no mechanical problems .




This is a nice running shovelhead.




The bike has beautiful original paint...no dents...some minor touch ups here n there.




This bike starts up and rides as it should...no strange noises ...




S&S carb is tuned to perfection...as he states...




The bike comes with the original fairing, tour pack, rack, engine pipes...etc.




This vintage shovelhead is sure to pls the shovelhead lover.




The bike is located in Dunbarton NH...




Final payment shall be made to my brother, the registered owner of the bike.




The bike has current new Hampshire transferable documents...these documents and bill of sale is what you will receive..




Kindy use a bank check and use a priority mail envelope with tracking for the final payment...allow 7 days for your check to clear prior to shipper calling.




Cash and carry is accepted also if you wish to pick up the bike in person...cash for final payment..




Ask me the questions, I can't ask you them.




I want a happy and informed buyer.




******If so desired, my brother will install the rack , tour pack and fairing for ease of shipping....pipe etc can go with the bike....***




Own it today! Treat yourself !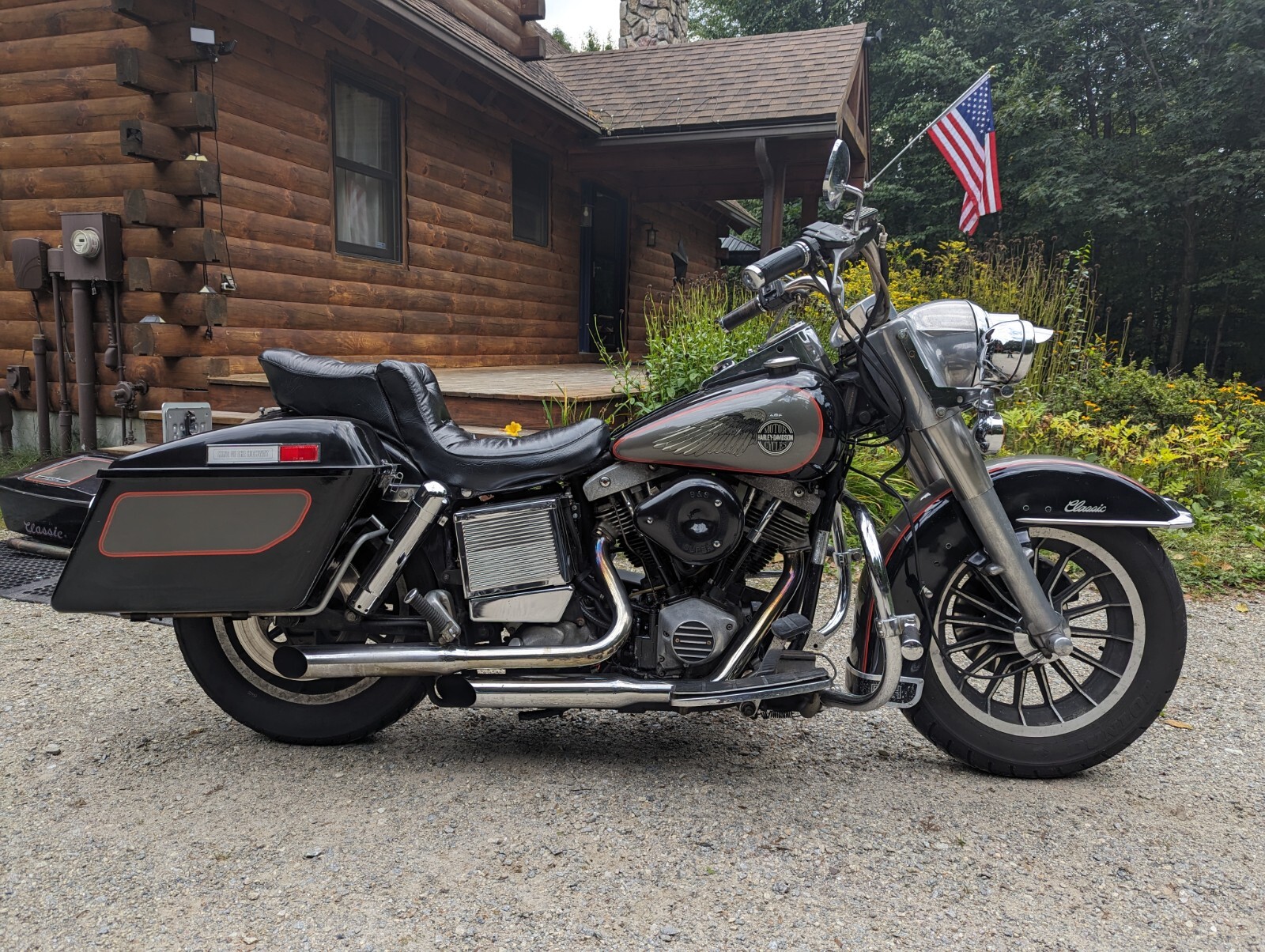 To bid on or purchase this item click here.