ONE WOODEN PALLETS 1:18 SCALE FOR YOUR DIORAMA MADE IN THE USA !

Current Price:

3.95 USD

Click here to purcahse on eBay.
This are miniature
''NOT THE REAL PALLET''
'' THEY LOOK LIKE THE REAL one.......''
ONE WOODEN PALLETS
2 1/2'' x 2 1/2''X 3/8''
Ships Fully Assembled
Smooth, unfinished ready for any finish
or left raw!
Made in our work shop!
$4.19 FOR THE FIRST PALLET
EACH ADDITIONAL $0.35
FOR
1:18 SCALE DIORAMA
COLOR : NATURAL
REAL WOOD
GREAT ....GREAT...DETAILS !!!!!!!!
*******
IN STOCK PALLETS IN 1:24 SCALE in WOOD
*******
IN RECENT YEARS ONLY 25% (1 OUT 4)
OF BUYERS
HAVE LEFT FEEDBACKS.
NEW POLICY ''Buyer has paid for this item and left feedback(s).''
Automatically will leave feedback for buyers!
We accept Visa, MasterCard and AMEX. Payment must be made within 2 days after auction ends. Do not bid if you do not plan on going through with the purchase. ALL non-paying bidders are reported to eBay and will receive a strike resulting in possible limitations or suspensions by eBay. No exceptions.
We accept Visa, Discover, MasterCard and AMEX.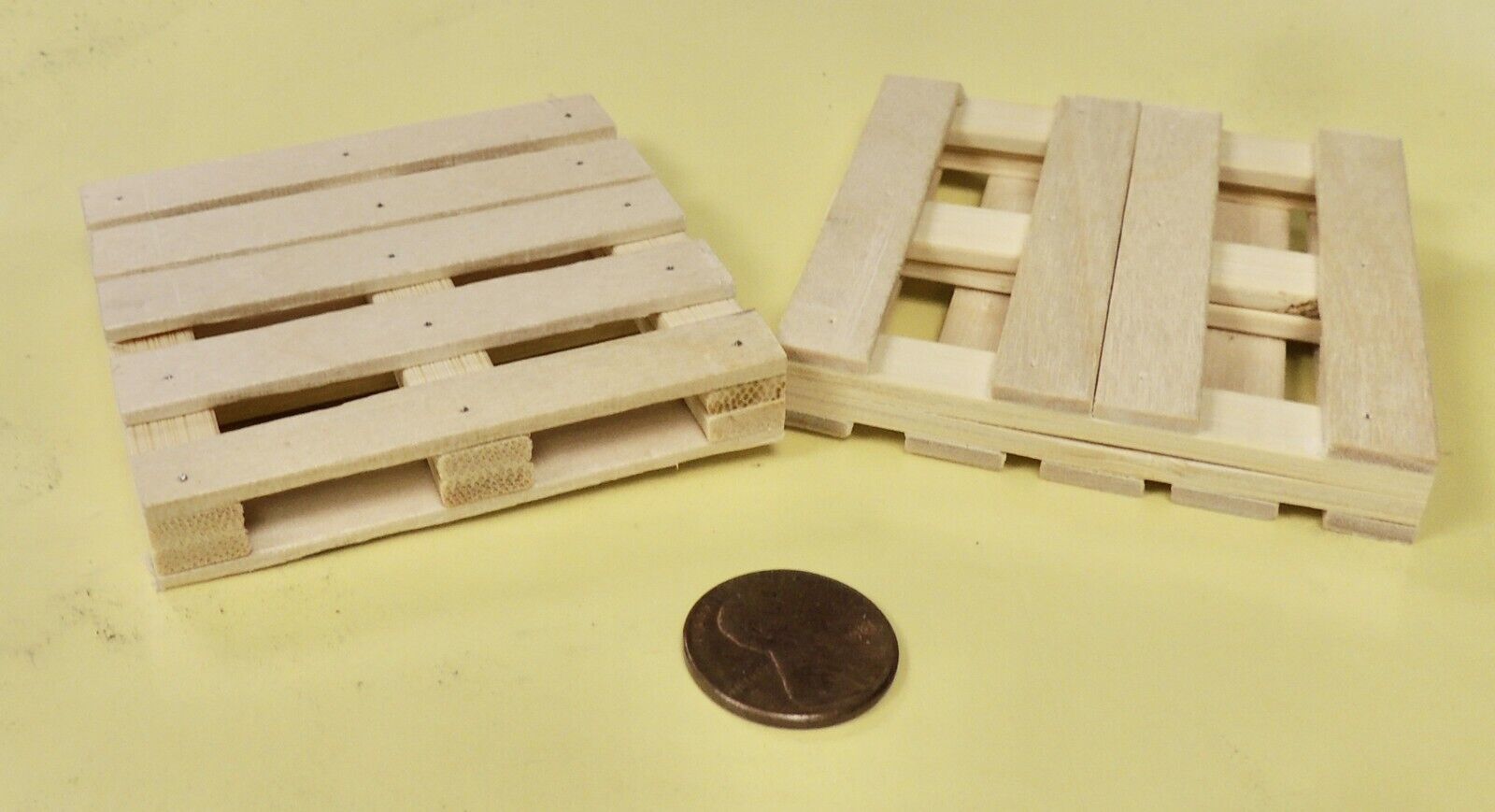 To bid on or purchase this item click here.