Cessna landing gear U-bolt. Replaces 0541153 for 172, 175, 182

Current Price:

199.00 USD

Click here to purcahse on eBay.
Cessna 172 U-bolt. Replaces 0541153 in 172, 175, 182
If you hear weird vibrating noises right after take-off it's good idea to check your landing gear U-bolt.
You can quickly do it by opening two small bolt access caps under the carpet, between a door and outer seat rail (left and right).
If you see broken or missing nut(s) that's it. You need a new U-bolt. Technically the landing gear can withstand few careful landings but you're putting at risk the aluminum gear forging (a very expensive repair).
Actually Cessna issued Service Bulletin SE78-68 requiring periodic inspection of the U-Bolts and replacement of the U-Bolts every 1000 hours to prevent failure.
The U-bolt can be replaced in field, no special tools needed.
Torque according tech manual for your plane. Make sure you don't overtight it, otherwise it may break during taxi on rough terrain.
I use these U-bolts myself in skydiving operations on a grass airfield. Hundreds landings, no issues.
You'll get one U-bolt, please note washers and nuts are NOT included.
Non-PMA.
Good to have as a spare to get to home base.
Unlike Wichita CNC manufacturing process, this U-Bolt made from stainless steel, hot-bent and manually threaded to remove internal tension.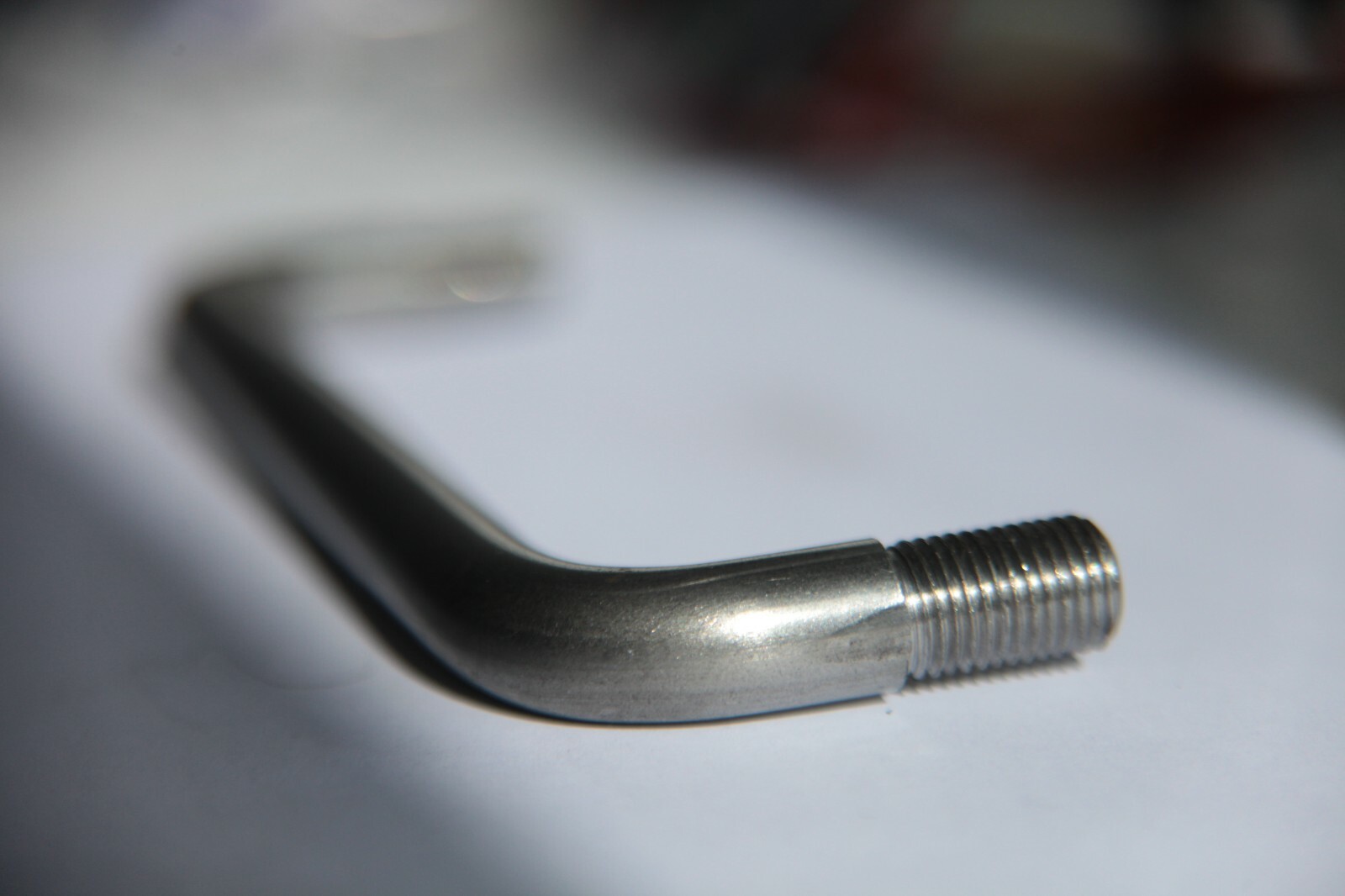 To bid on or purchase this item click here.