Godin Freeway Classic Made in USA & Canada Super Clean

Current Price:

325.00 USD

Click here to purcahse on eBay.

Godin Freeway Classic flame top. In excellent overall condition. One small finish blemish between the volume/tone knobs. Other than that guitar only shows light surface scuffing that will polish out.




Come with an excellent quality gig bag. Has a neck rest and is well padded.




Guitar is set up to my liking (1.6mm action or so with less than .010 relief) and plays excellent. The HSH pickups produce a wide variety of tones and really don't need changing unless you are looking for that "exact" sound.




Everything works, frets show minor wear but have years of life left, volume/tone pots are smooth not scratchy, output jack is nice and tight.




I have a replacement tremolo bar coming and it will be included in the sale.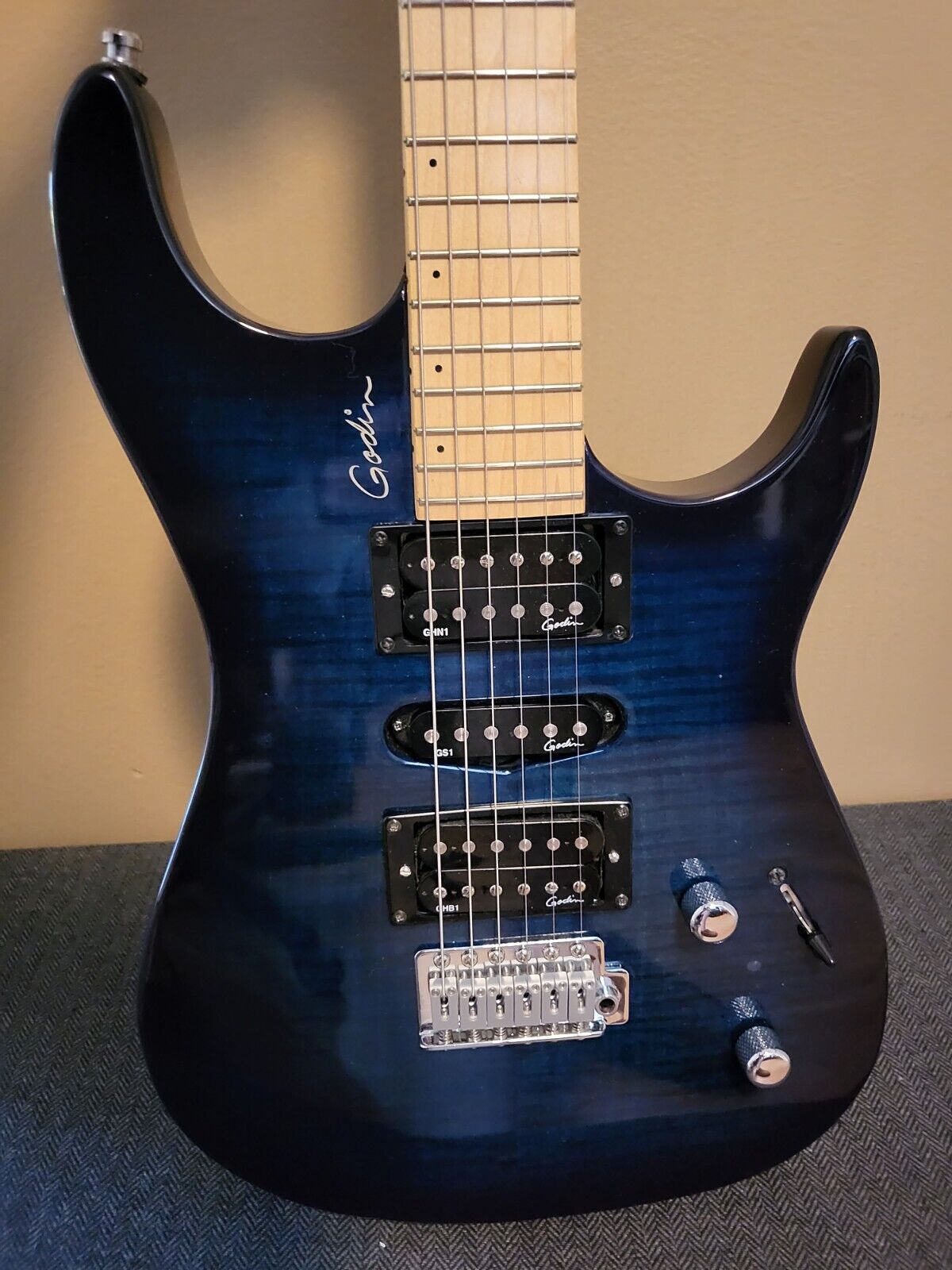 To bid on or purchase this item click here.