Roberto Riva Women's Made in USA Hand Bag

Current Price:

124.99 USD

Click here to purcahse on eBay.
This stylish Roberto Riva handbag is a must-have for any fashion-conscious woman. It features a beautiful green exterior made of high-quality leather, with silver and gold hardware accents, and a top handle for easy carrying. The bag is designed with a zip and magnetic closure, ensuring that your belongings stay safe and secure while you're out and about.
Inside the bag, you'll find a luxurious black leather lining, with inner pockets to keep your items organized. The bag is perfect for casual and business occasions, and the USA theme adds a touch of patriotism to your outfit. Made in the United States, this pre-owned bag is in great condition and is sure to become your go-to accessory.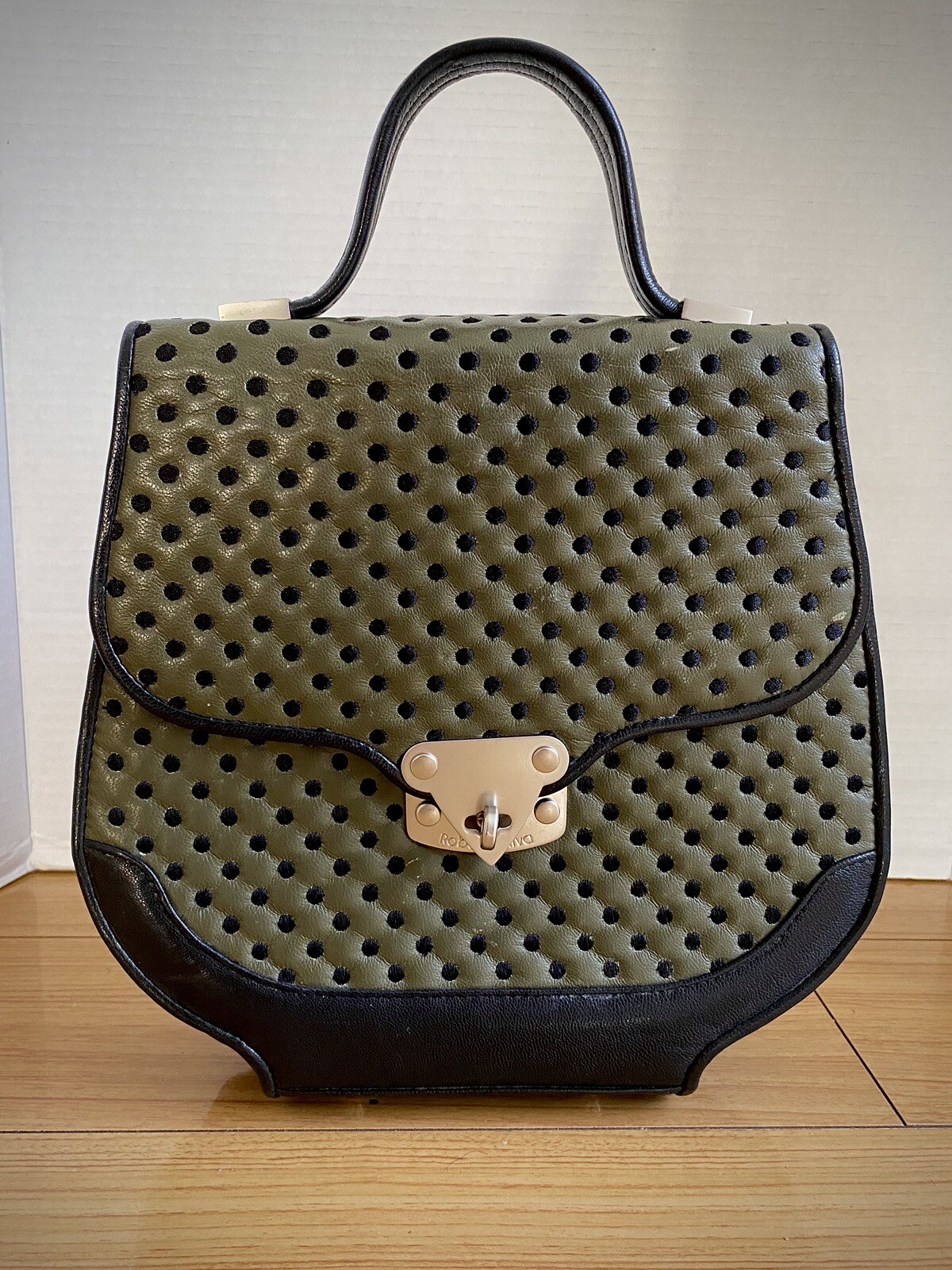 To bid on or purchase this item click here.