NEW Tactical Pace Count Beads for Land Nav / Hiking Vet Made in the USA Ranger

Current Price:

5.95 USD

Click here to purcahse on eBay.
WARDOG-SURPLUS Brand Tactical Pace Count Beads
Helps keep your pace count allowing you to know how much distance you have traveled.
This is helpful when using a map, conducting Land Navigation courses, in combat patrol situations, , geocaching and boy scouting trips.
If your walking to lose weight you can also use a bead pace counter to track your distance.
- Lightweight only weight .2 Ounce
- Tracks up to 5,000 meters
- Easily attaches to Backpack should straps, Tactical Vests, Waist belts and more. (if you use the loop thru method shown in pictures, no hardware is needed to attach the cord)
- Brand New and comes in the package with complete instructions
- Hand made in the USA by Vets of Made in the USA Materials
Wardog-Surplus is a Veterans owned Military Surplus Store. We specialize in high quality and mostly Made in America items at affordable prices. Our auctions cater to people interested in Military, Law enforcement, Camping, Hunting and Adventure gear. We are constantly updating our eBay account with new and exciting products so please check out our other auctions. International orders are welcomed.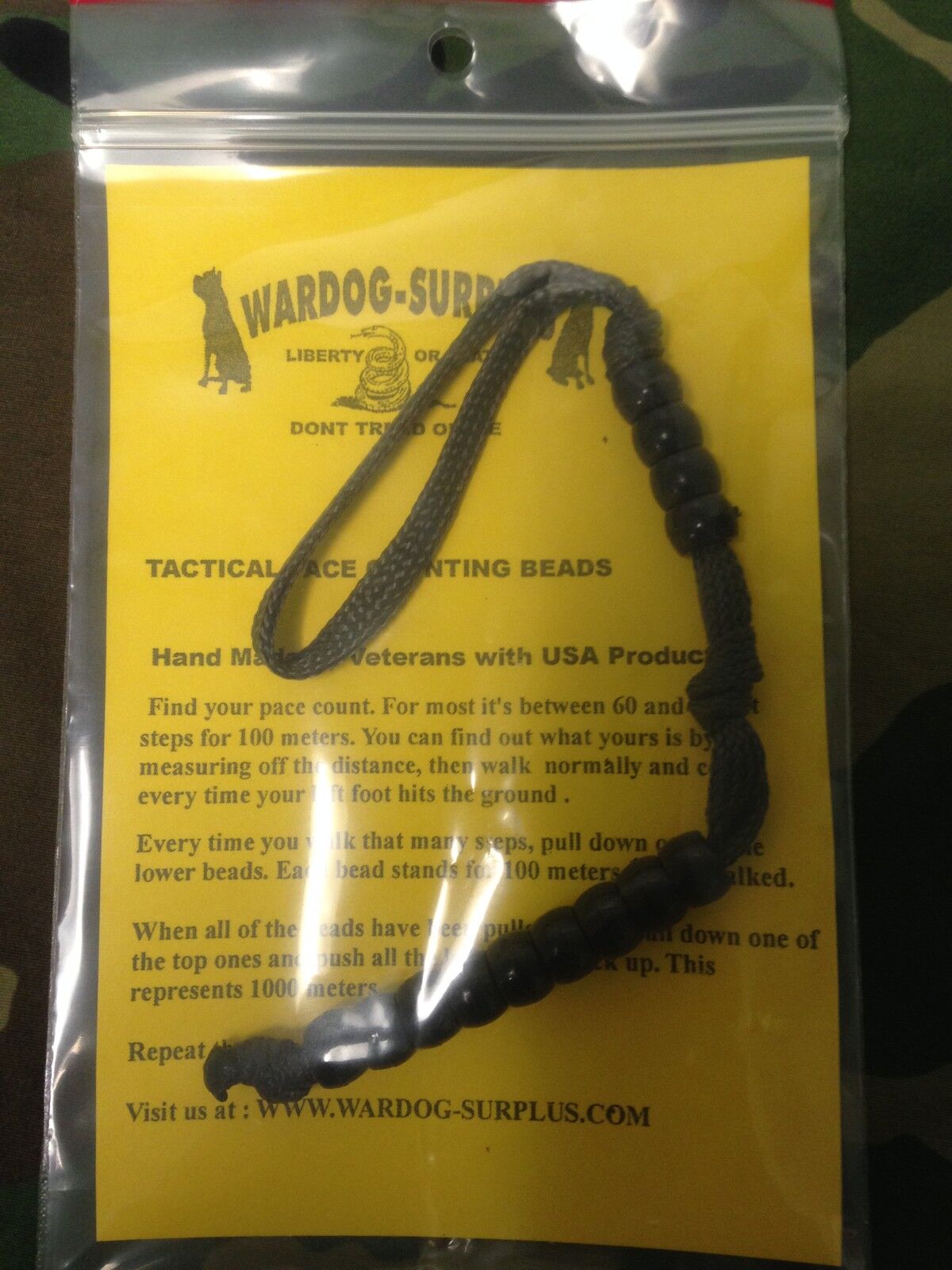 To bid on or purchase this item click here.