MILLS QT REPLACMENT SPRING SET MILLS QT ANTIQUE SLOT MACHINE MADE IN USA

Current Price:

32.76 USD

Click here to purcahse on eBay.
PLEASE READ BEFORE BIDDING, BUYING or MAKING AN OFFER!!!!
WHAT YOUR LOOKING AT HERE IS A MILLS QT REPLACEMENT SPRING SET FOR A MILLS QT ANTIQUE SLOT MACHINE.
MADE IN THE U.S.A.
MILLS THUNDERBIRD
MILLS HASHTAG
MILLS SWEETHEART
MILLS CHEVRON
MILLS DIAL
MILLS SMOKER
WE'VE BEEN SPECIALIZING IN MAKING ANTIQUE SLOT MACHINE SPRINGS SINCE THE 1970's!
BUY IT NOW $42.00 USA! PLUS $6.50 SHIPPING

NO REFUNDS OR RETURNS OFFERED ON THIS ITEM!
THANKS FOR VISITING,
FEEL FREE TO ASK QUESTIONS, FEEL FREE TO VISIT MY OTHER AUCTIONS
* * * * * * * * * *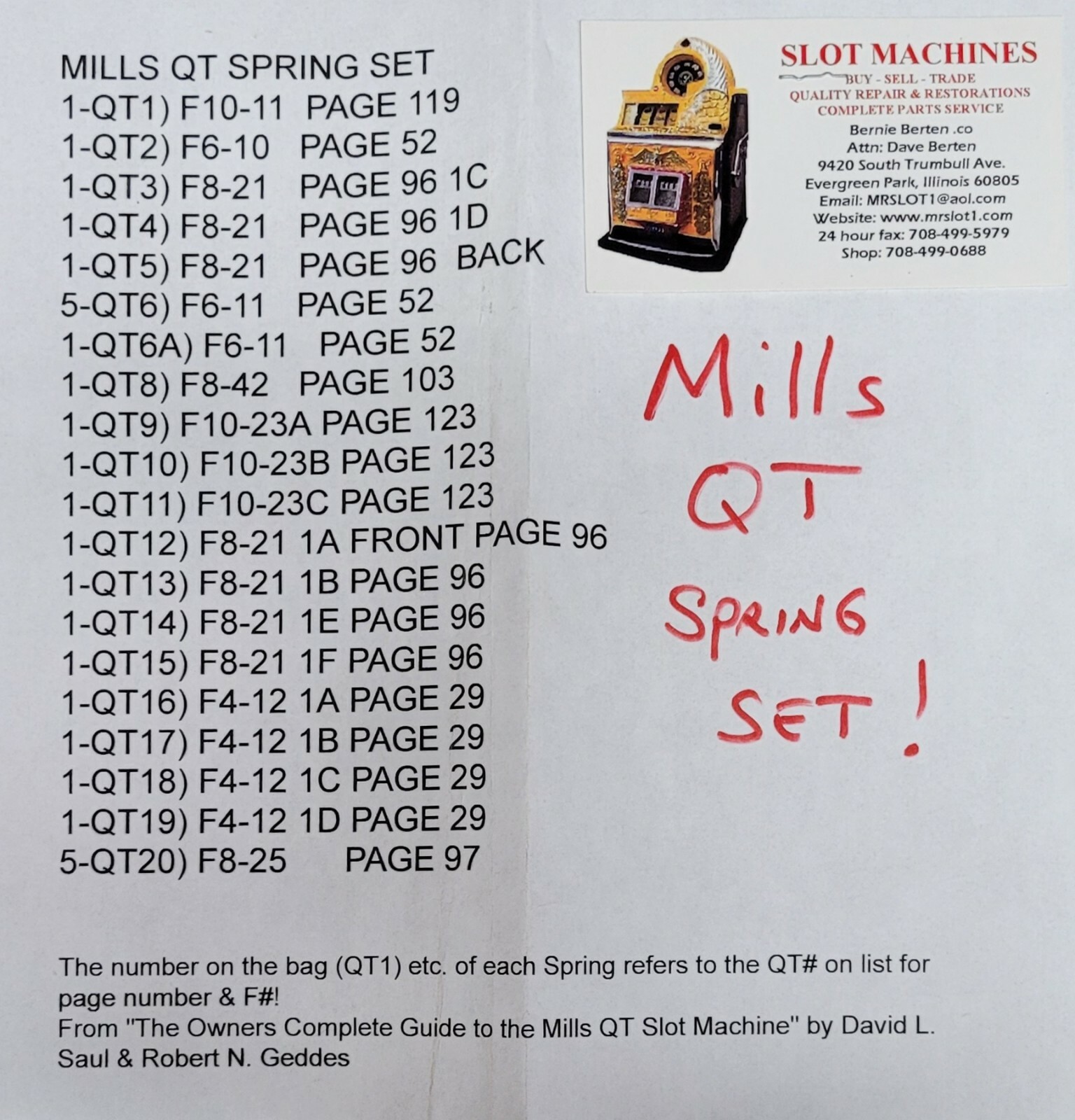 To bid on or purchase this item click here.