Arrma Kraton aluminum Roof Rails Skids with Nut Plates Made in USA

Current Price:

13.50 USD

Click here to purcahse on eBay.
BRAND NEW SET OF BILLET ALUMINUM ROOF RAILS FOR ARRMA KRATON 6S
These parts are designed, programed and machined here at our location in California. Not imported and resold.
Genuine YZX part
Made in California, USA
Made from aluminum and PLA plastic
CNC machined
Easy to install
Will never rust
Auction Includes:
2 x ROOF RAILS
2 x PLA NUT PLATES
4 x 4mmX10mm Button head stainless steel cap screws
4 x 4mm Stainless steel nylon lock nuts
Disclaimer: Tools needed to install, 4mm drill bit, drill, 2.5mm allen wrench, masking tape marker, 2 hands and a little brains.
We suggest placing masking tape on the the body top where you would like the roof rails to be.Then put the roof rails in location and use the pen to mark the rear holes on the masking tape. Drill the rear holes. Attach the roof rails to the nut plates using the rear hole. Rotate the roof rails to the direction of travel and drill the front holes. Remove the roof rails and masking tape. Now attach the roof rails to the roof and secure them with the nut plates underneath. WHEN HOLDING THE BODY BE CAUTIOUS TO NOT DRILL YOUR HAND.
Photo with car in background is for illustration only. Car is NOT included.
Misc. Info: Part may have light scratches. Part does have machine swirls. Picture shows a average set.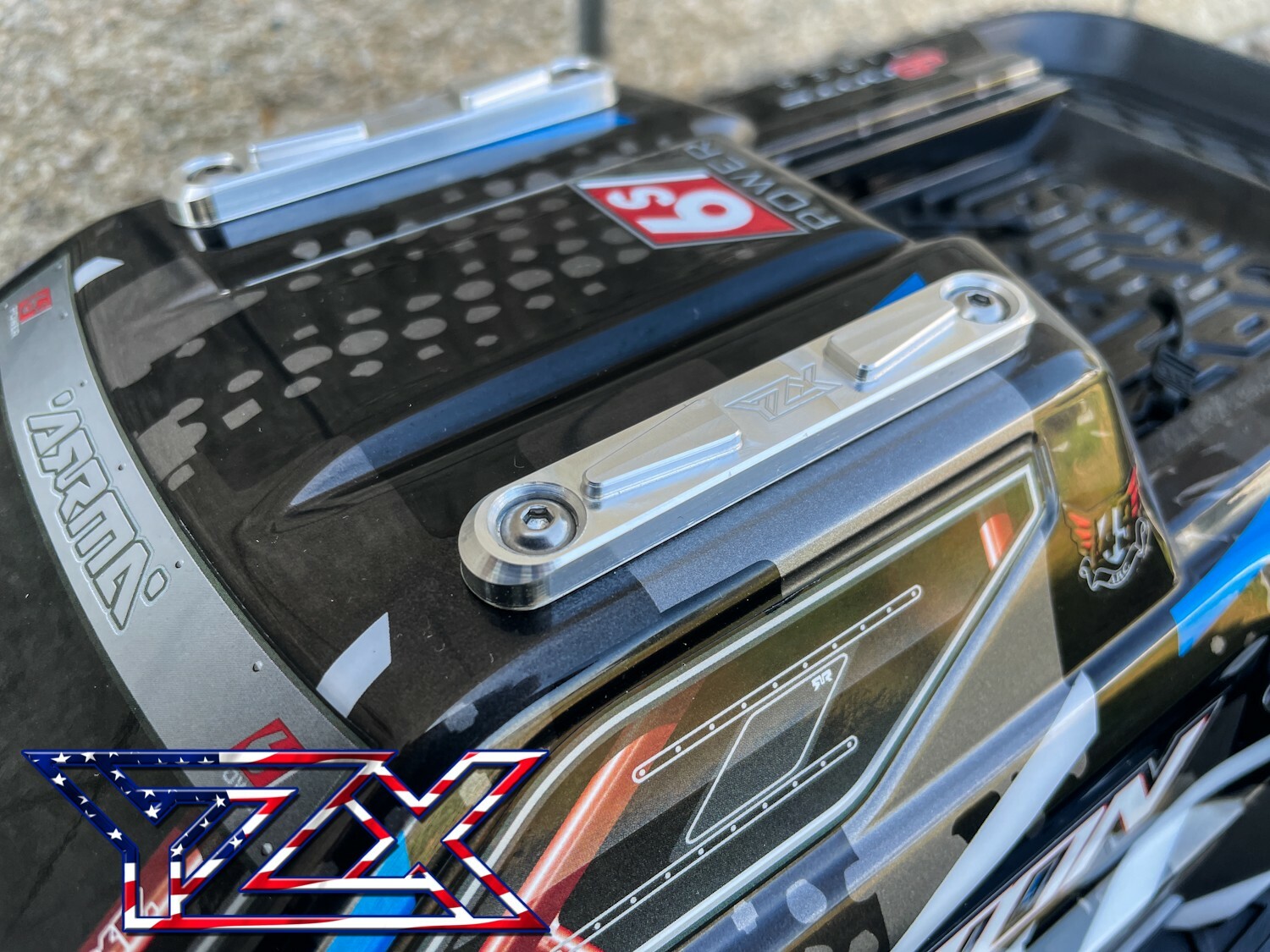 To bid on or purchase this item click here.