Vintage Kodak Brownie 2 Model F Camera Made in USA

Current Price:

35.00 USD

Click here to purcahse on eBay.
1924 Vintage KODAK brownie 2 model F uses 120 Film - Collectible. One owner.
DESCRIPTION: Final Model F with Brown Covered Aluminum Body. Appears to be Working but have not tried with film. Uses 120 roll film. Camera has two finders allowing use for both portrait and landscape images. Exterior in Super Clean – Complete with Original Handle Strap.
MODEL HISTORY: No. 2 Brownie Camera was made for over 30 years by Eastman Kodak. It evolved through many models manufactured between 1901 and 1933. Constructed for years as leather covered cardboard/wood camera, the final Model F issued in 1923 was constructed with an aluminum body. The Brownie No. 2 provided 2¼×3¼ inch exposures on 120 roll film. The 120 roll film size was introduced for this camera.
CONDITION: Brown exterior clean with few marks. Metal fittings bright and clean. All Parts seem to be Working. Shutter is snappy and works on both "Time" and "Instantaneous" settings. Inside where film goes in looks brand new.
See photos.
Please see other listings, estate sale.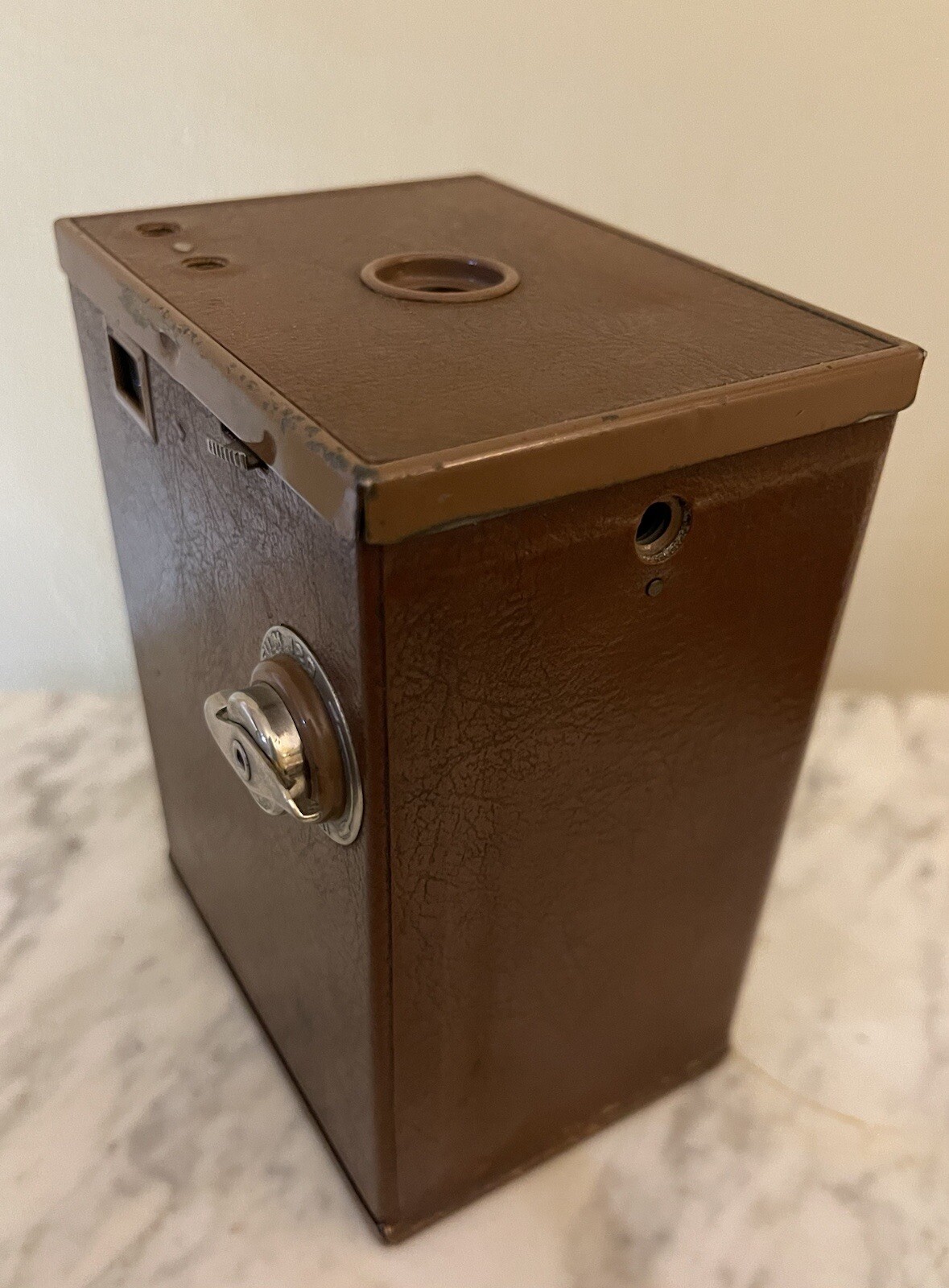 To bid on or purchase this item click here.