Upcycled Handmade Cotton Bloomers 2 Tiered Patchwork Ruffles Adjustable Waist L

Current Price:

75.00 USD

Click here to purcahse on eBay.
Here is a pair of upcycled bloomers made from a vintage patchwork tiered skirt and a simple pair of draw string pants. It features 2 tiers of patchwork ruffles trimmed with vintage lace, embellished back pocket and to inset front pockets. I added a few patches and some bows on each side of the legs. Here are the measurements…
Front rise laying flat 12"
Back rise laying flat 15"
Waist unstretched laying flat 16"
Waist stretched out 22"
Inseam approximately 18" long
Waist to bottom hem approx 29"
Please check your measurements to ensure a happy purchase. I will consider all offers so feel free to send me one!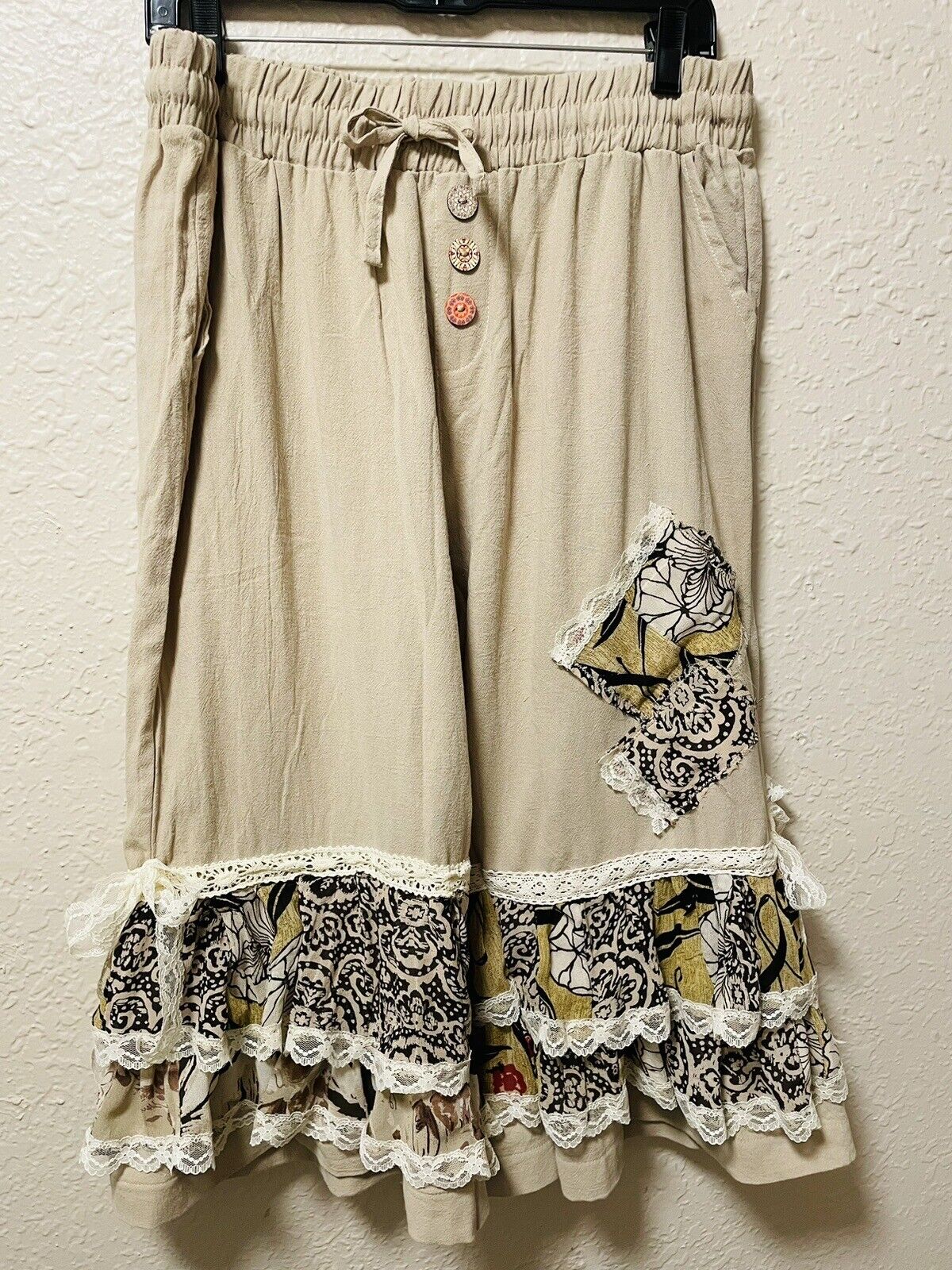 To bid on or purchase this item click here.