10 Genuine Faultless Pocket Pan/Pencil Clips Original-Made in USA

Current Price:

10.00 USD

Click here to purcahse on eBay.
10 Genuine Faultless Pocket Pan/Pencil Clips Original-Made in USA
You will get 10 genuine Faultless pen/ pencil clips. These high-quality U.S.-made pen/pencil clips have been manufactured in Chicopee, Massachusetts for more than 50 years. They are made from high-carbon spring steel: which is heat treated and chrome plated. The best use is on 1/4" to 5/16" diameter pens and pencils.
The finger-operated spring action clip opens to about 1/16" so that you can clip it to your shirt pocket easily.
The best way to found if they are original Faultless clips is to look at the small ball on bottom on the pencil clip.
***Pencil is not included in this listing.
FREE SHIPPING in the USA!
Please keep this in mind when purchasing - eBay's shipping time estimator will only estimate for the priority mail shipping on this listing.
INTERNATIONAL SHIPPING - Please click on the Shipping & Payments tab (under the main listing photo) to view the various shipping methods offered for this product. If you enter your country and click on the GET RATES button, you will see the shipping charges for this item. If you do not see your country listed please email us your order and we will give you a quote with accurate shipping. Make sure to send your complete address and exactly what you need. You can find our email address in the Store Policies Page - see link below.
IMPORTANT - Please keep in mind that there will be extra duties, tariffs and customs brokerage fees imposed and collected by your country. Please check with your specific country's customs for import restrictions and costs before you place your order.
Orders placed on holidays or weekends will be shipped the next business day.
STORE POLICIES
Please make sure to read our Store Policies listed in our ebay store. You can find them here:
Store Policies
RETURN POLICY:
If the merchandise is defective or there were shipping errors, you may return the product for a full refund.
If you need to return for any other reason, please contact us first for approval. You would not be refunded any shipping costs*, and there is a restocking fee of 20%. Any product that has been damaged by the buyer will not be refunded.
*If the item had free shipping, we will still deduct the cost that we paid to ship the item to you.
Returns will be refunded shortly after items are received and inspected.
**Any mylar that is returned opened cannot be refunded.**
EXCHANGES:
We will exchange your purchase for any other items you need. Once we receive the items back from you, we can then ship out your new product. You will be responsible for all shipping costs and any additional product costs over the exchanged amount.
When returning/exchanging items please include the following information to expedite the exchange:
Ebay user id

Name

email address

phone number.

Shipping address

Instructions on whether Returning or Exchanging.

If Returning: please include reason for returning.

If Exchanging: please include list of items and quantities you need.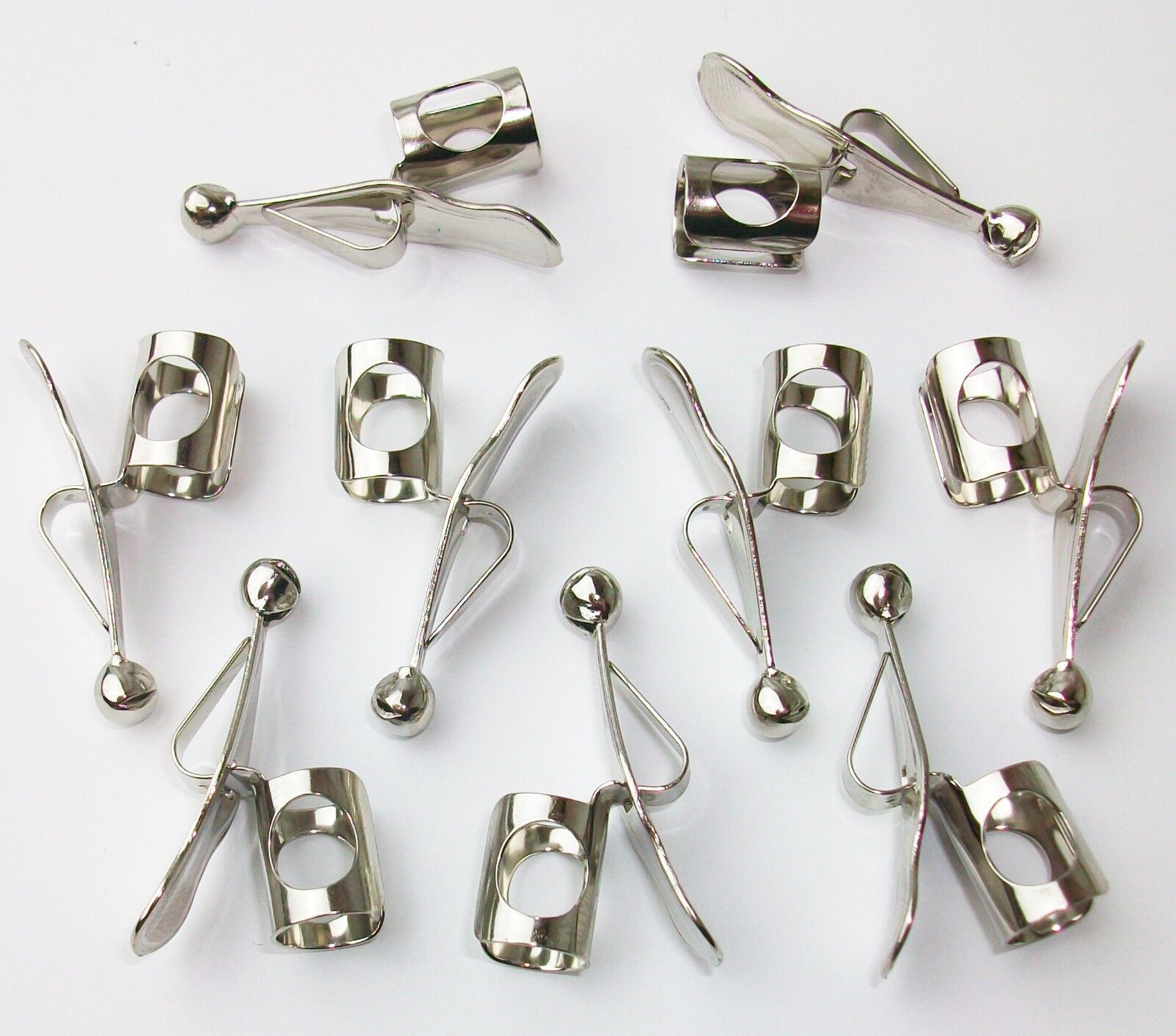 To bid on or purchase this item click here.