Vintage Levi's 501xx Jeans 36x32 Made in USA Blue Medium Wash Button Fly 90s

Current Price:

95.95 USD

Click here to purcahse on eBay.
Measurements are in photos and in item specifics.
Item Specifics:
Size: Manufacturer tag size.
Waist Size: Measured size by me.
Inseam: Measured size by me.
Description of Photos:
Image 1: Closure of jeans (whether it is button fly or zip).
Image 2: Full front of the jeans.
Image 3: Condition of leg openings.
Image 4: Full back of the jeans.
Image 5: Condition of back pockets and seams of bottom.
Image 6: Back brand tag, if present.
Image 7: Hip width and rise measurement
Image 8: Sizing tags and material.
Image 9: Waist measurement.
Image 10: Inseam and leg opening measurement.
Image 11 & 12: Reserved for photos of blemishes.
Photos are subject to change depending on availability of tags or unnoticeable blemishes.
100% cotton denim often measures at smaller sizes than what the tag size states. Cotton blend denim most often stretches to a larger measured size. Please keep this in mind prior to purchasing.
I am a very experienced seller and aim to provide the best experience for all buyers. If there are any questions, please reach out so I can help with anything you need answered.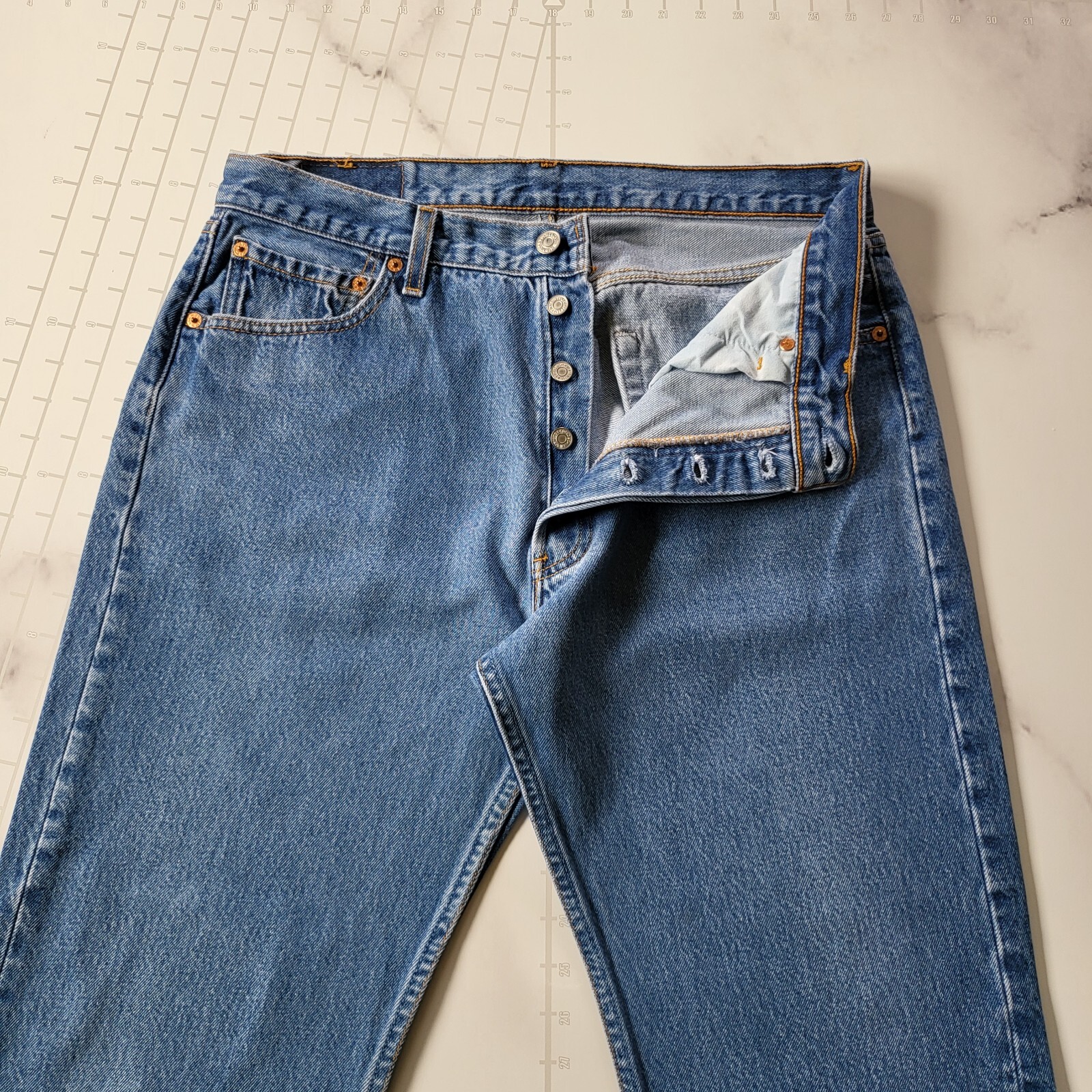 To bid on or purchase this item click here.