Mandolin Armrest w/Chrome Hardware Made in USA!

Current Price:

28.00 USD

Click here to purcahse on eBay.
MADE and SHIPPED from the USA! Sorry stock is so low, I'm working on getting more made, and should have them ready in a week or so. Please check back.
Beautiful Handcrafted Mandolin Armrest. Featuring chrome hardware with cork backing on both hardware and armrest to protect your instrument.
A newly added option for more comfortable playing called a soft edge. The traditional upper edge is smoothed down creating a softer more comfortable edge (see the last photo). I am in the process of making a few of each wood to have them available, but if I run low, it may take a day or so before it can be shipped. If you would like a more natural look, rather than gloss, I can achieve that look using teak oil, which is a rubbed finish.
What Does It Do? Yes, they look beautiful, but this armrest should also improve sound quality. A simple test will show what we mean. Place your mandolin on your lap face up and strum it once. Now place a few fingers or your palm on the top and listen carefully, you will hear a dampening of the tone and a bit of the projection. This is because the top is the "soundboard," it's meant to vibrate to create sound, and the mandolin is very small so there's less surface area to vibrate. Taking your arm off the top will allow the top to vibrate, move, better so the tone, volume, and projection are all better. Imagine how much the top is muted when your forearm is resting there while playing. With a guitar, testing shows, with a resting arm, you lose between 15% and 20% of the power and projection! You can only imagine the loss on a smaller mandolin top.
-Tamarind is a deep brown heavy with red hues, a very rich colored wood.
-Ebony wood is a deep charcoal, pure black, so dark that the grain is usually not visible.
-Rosewood, a favorite of many offers a wide range of colors and grain patterns. Sometimes very light with wide grain, other times it's a deep rich cocoa color with dark striped grain. Feel free to ask for lighter or darker. I'll send you a photo with a few choices.
Returns accepted with a 10% restock fee. Anything past 7 days and the part is considered used.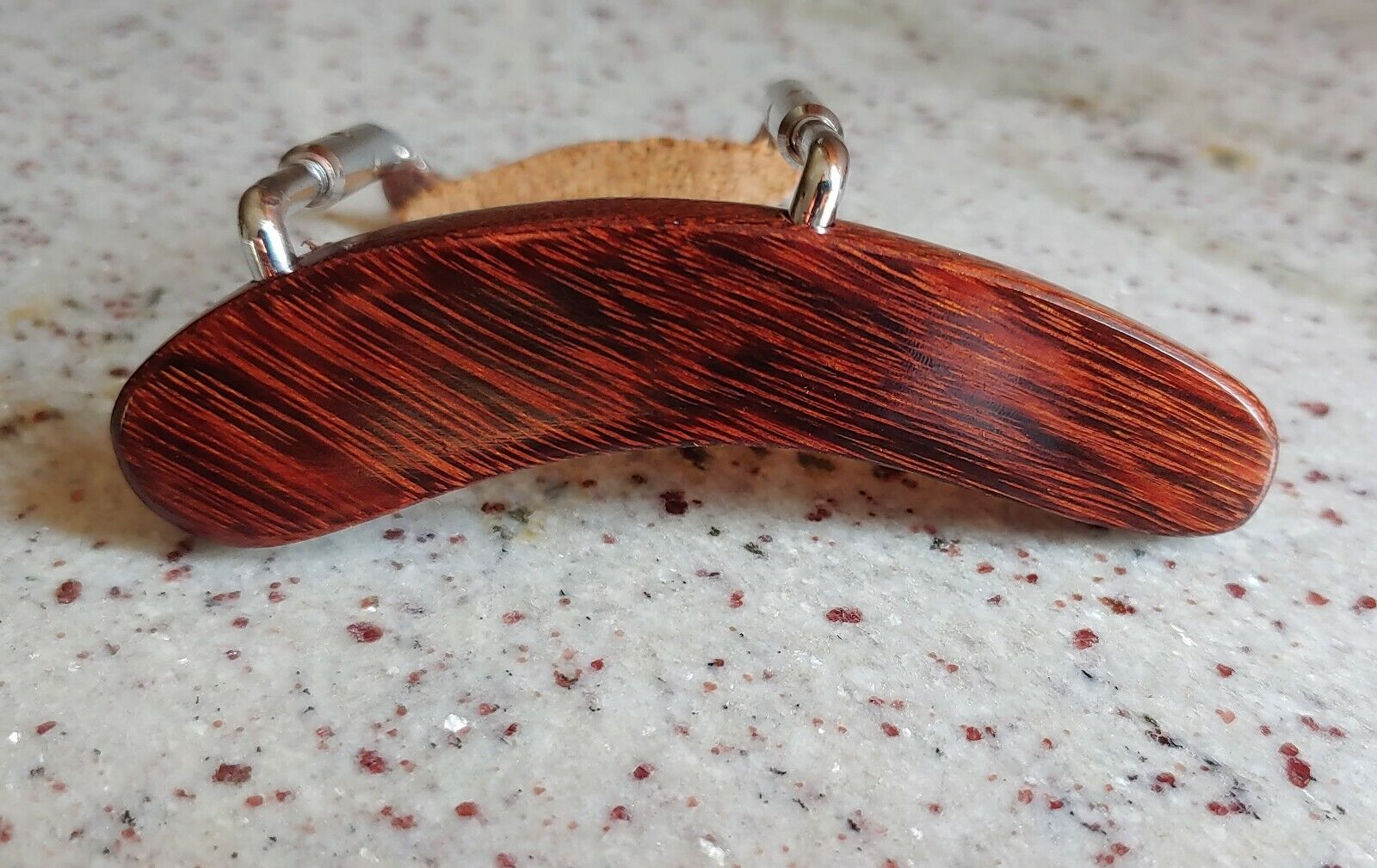 To bid on or purchase this item click here.