Proud To Be Made in the USA Baby Quilt -handmade -personalized label option

Current Price:

59.99 USD

Click here to purcahse on eBay.
We just love the look of this beautiful baby quilt with special texture features - it is not your common 'patchwork fabric squares' quilt but instead quilting techniques are incorporated into the quilt such as multiple fabric folds to give the quilt top texture - you may brush your hand against the accent to experience the folds texture; we also incorporated a hand corded scallop yarn accent hand sewn to the blanket edge - these special quilt features are hard to find in a quilt given the time it takes to create these special textures. Sure to please, and become a family heirloom given the unique qualities and intricate handwork.
We would be happy to make up a personalized label for an additional fee or a matching fabric gift bag for an additional fee (see details below). Feedback from a buyer of a similar item:
"Love it, very fast shipment" and from another buyer "Just what I was looking for!" and from another buyer "very satisfied -Highly Recommend Seller - thanks "
Please note there are multiple variations to choose from - you may select the item from the drop down menu:
Description: This is among a new series of handmade baby quilts with special textures. They require an extensive amount of time to create and so we will have only a limited number to offer. Our lovely handmade blanket for baby is light in weight and may be used to keep baby warm, or for "tummy time" or 'playtime' quilt for floor, or lap or stroller blanket. Blanket is made from a top layer of cotton, Warm Company very nice quality batting inner layer, and cotton backing fabric. All layers are quilted together using a professional quilting machine.
Size: approximately 41" x 43"
Fabric: Cotton fabrics, batting inner layer,
Edging: yarn
Care instructions: cold hand wash or cold machine wash in a laundry bag with little or no agitation to preserve trim, dry flat only.
Price: includes one blanket (without a personalized label or bag) at this special introductory price
Would you like a personalized label to attach to the back of the quilt - for an additional fee - which we would create using Cricut copyright images - please contact us in advance of purchase so that we may discuss your preferences. We would then update the listing for this customization and you may then purchase both the quilt and the label; please note there is not a mechanism to invoice for the label after the item is paid for, so please contact us in advance of purchase.
Please contact us in advance of purchase if you would like to add a matching fabric gift bag which may later be used to organize small items in baby tote . Please contact us in advance of purchase to check on availability and pricing before you request this item be added to your purchase for an additional fee (adding to the listing and placing in your cart prior to a combined purchase with the quilt may reduce shipping fees); OR you may wish to check out fabric gift bags in our .
Purchase two baby blankets from our shop and receive a handmade baby beanie or handmade baby photo frame at no additional cost, no coupon necessary. Offer valid while supplies last. Questions about availability? Please contact us.
This item is not eligible for returns as we want our buyers to enjoy this new item which is shipped from our shop to your home!
Looking for a different print or size? We take custom orders. Please contact us to check on availability.
Please check out our gift bag offer – details on our
Our items are made in a smoke free shop.
Return Policies:
Items Eligible for returns may be returned for a refund (less originating shipping fees) if item is returned to us in unopened internal packaging within the return time frame stated.
Items not eligible for returns include baby and children's clothing and blankets (as we want our customers to receive these items in unused condition), items with shipping fees $15 or more, and other items if stated in the description and/or return information associated with the item.
Shipping: we know you want your item as soon as available. The time frame for each item is shown in the shipping tab of the listing. We often ship in 1-2 business days; you may see from our reviews that we customarily ship faster than the delivery time specified on the listing. Please see this review: "Great seller!! Lightning fast shipping!! Will do business with again!" Exceptions to shipping times of 1-2 business days:
Shipping discounts: Please view the shipping tab to view whether the item is eligible for combined shipping for additional items shipped to one address at a shipping discount for additional items. Please see qualifying details when viewing the item, and /or when placing the item in your cart. The discount does not apply if items are not purchased together through the cart. Have a question? please contact us.
Need the item in a hurry? Ask us in advance of purchase to add expedited priority mail to your shipping options
We invite you to explore many other handmade items, kitchen, dining, bedroom and bath decor (including pillowcases, blankets, table runners, fabric trimmed towels, hot pads, wine coasters (available in themes such as sports, animals, hobbies, foods, etc), wedding and special occasion accessories, handbags, gift bags, wine bags. All original designs and available only by us. Please explore our ebay store for our !
Happy shopping!
The Little Sewing Bs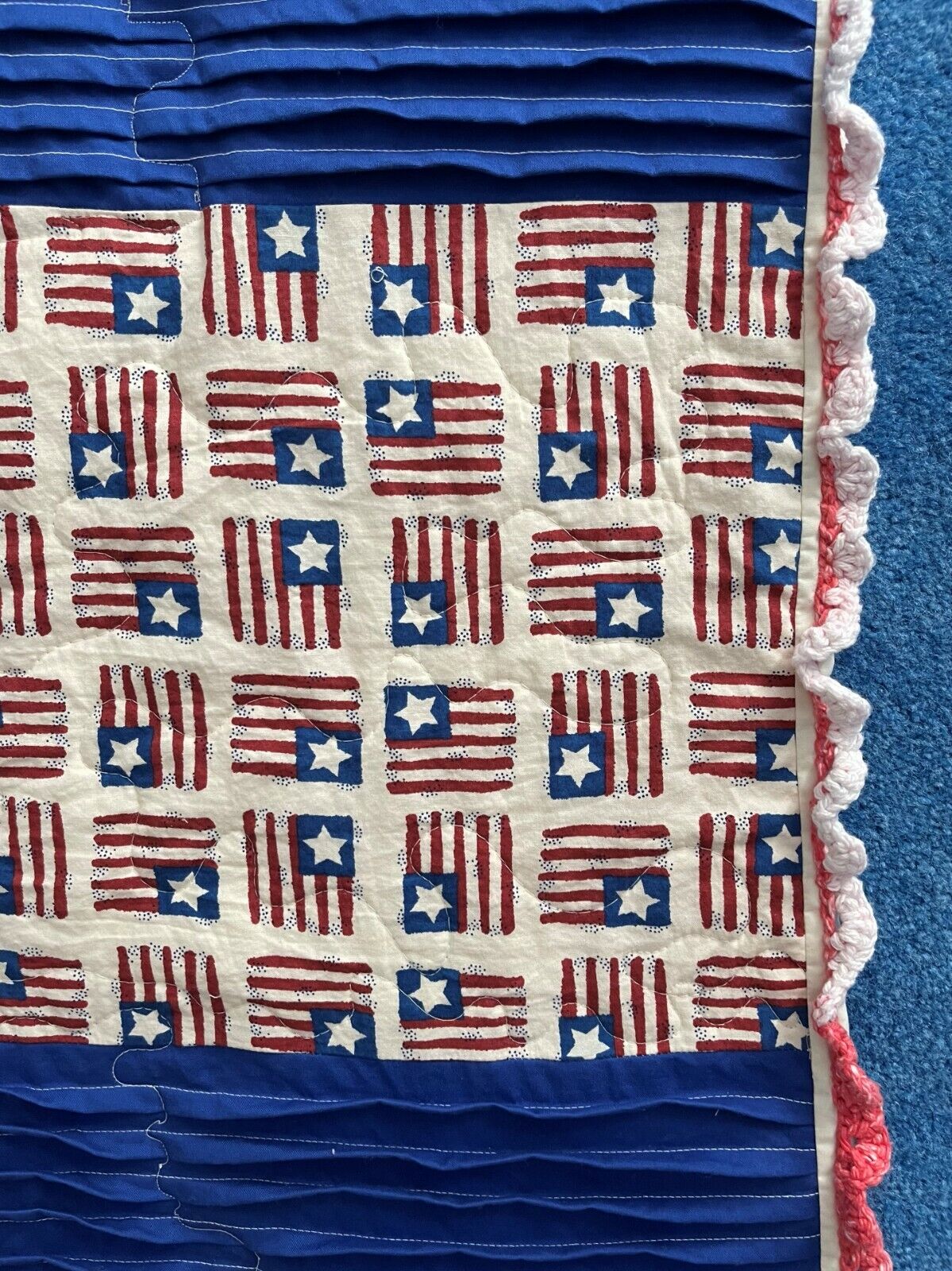 To bid on or purchase this item click here.