VINTAGE BOX OF 24 ROLLS OF HI-FLYER KITE CORD ~ RARE STORE DISPLAY ~ MADE IN USA

Current Price:

30.00 USD

Click here to purcahse on eBay.
Vintage Hi-Flyer Kite Cord Store Display, Made in USA
It's hard to believe that something like this could exist today outside of a museum, yet here it is: a vintage Hi-Flyer kite cord store display containing 24 unused rolls of kite string, each priced at 10 cents. This would have to be at least 60 years old, since there is no zip code on the address. Note: zip codes were not introduced in the U.S. until July 1, 1963, during the Kennedy administration.
There is some apparent moisture damage to the top of the box, as shown, but the box contents are unaffected. Also some shop wear and darkening of the cardboard box, commensurate with its age. Box dimensions : approx. 10 1/2" long, approx. 5 1/2" deep, and approx. 8" tall.
Amazing and rare.
USPS tracked mail shipping, in a sturdy box, is $20 within the United States.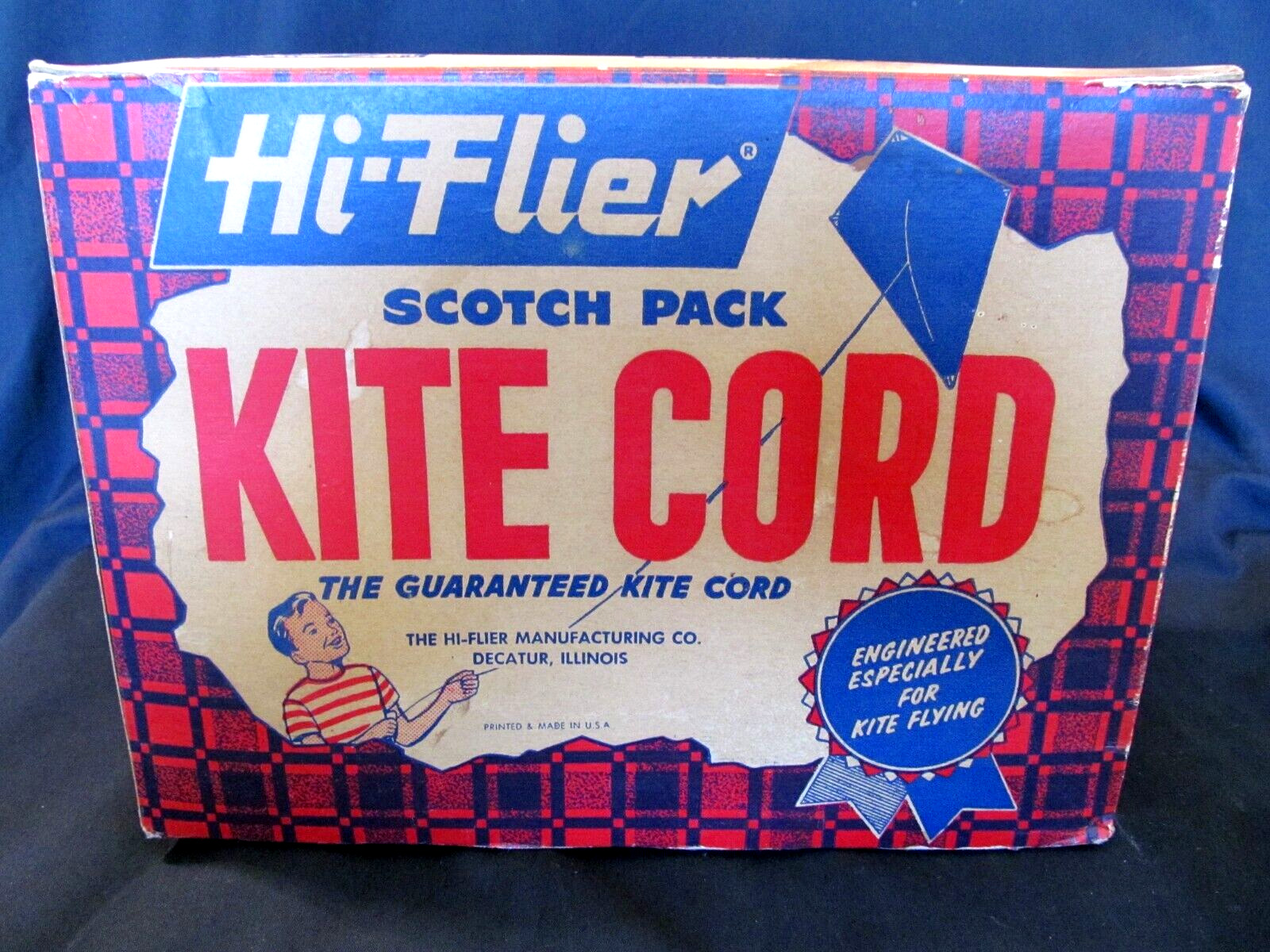 To bid on or purchase this item click here.