CONTINENTAL Oil Sump Gasket - Silicone; FITS O-470,IO-470 & more # RG-534743

Current Price:

45.00 USD

Click here to purcahse on eBay.
OIL SUMP or OIL PAN GASKET - SILICONE
for
CONTINENTAL ENGINES:
O / IO-470;
IO / GTSIO/ LTSIO / TSIO-520
IO / IOF / TSIO / TSIOF / TSIOL-550
- Our silicone rubber gaskets are made from aerospace mechanical
grade AMS silicone and designed to withstand temperatures up
to 400 degrees Fahrenheit.
- Therefore, they will not break down and deform or crack up
like cork or neoprene.
- Our gaskets seal uneven and warped surfaces,
and eliminates corrosion.
- Gaskets are 100% reusable.
Fits Models: Continental
O-470-Series; IO-470 Series,
IO-520 Series, GTSIO-520 Series;
LTSIO-520-AE; TSIO-520 Series,
IO-550 Series; IOF-550,
TSIO-550 Series; TSIOF / TSIOL-550-Series
This gasket is not FAA-PMA.
Part #: RG-534743
Oil Sump Gasket or Oil Pan Gasket
Corresponding or superseded part #: 655546, 653528, 649971, 534743
One gasket
Gasket is 1/8" thick silicone.
Gasket has 32 bolt holes.
Reusable.
INSTALLATION AND MAINTENANCE PROCEDURES:
THE GASKET SURFACES MUST BE CLEAN AND DRY.
1. Remove the valve cover and gasket in accordance with the
Continental procedure or in accordance with an acceptable
procedure used by the shop performing the installation.
2. Clean the valve cover and the cylinder surfaces of all residual
material.
3. Install gaskets, DRY.
4. Replace the valve cover and torque the cover bolts to 25 in-lbs.
"CAUTION" - DO NOT OVER TIGHTEN." *
5. Check the cover bolt torque after an engine run up to take off power
or first flight and re-torque the bolts to 20 in-lbs.
6. Check the cover bolt torque annually, and re-torque to 20 in-lbs, if necessary.
The gaskets are re-usable and the service life of the gasket is
determined by its physical condition on removal.
If the gasket is still pliable and without cracks, tears, or deterioration,
it may be re-used, otherwise discard.
* Over tightening causes the gasket to bulge of squeeze out.
If that happens then back off on the torque.
TO REUSE GASKETS:
Wash gaskets briefly in hot soapy water.
Rinse well and dry all surfaces.
Re-install using the above installation instructions.
Save instructions for future reference.
Instructions do come with the gaskets.
PROUDLY MADE IN THE USA.
~~~~~~~~~~~~~~~~~~~~~~~~~~~~~~~~~~~~
USE CORK? GET REAL! REAL Gaskets that is…
REAL Gaskets Tennessee is a manufacturer of silicone rubber gaskets
for aircraft, automobile, and motorcycle engines.
Our silicone rubber gaskets are made from aerospace mechanical
grade AMS silicone, designed to withstand temperatures
up to 400 degrees Fahrenheit and to last the life of the engine.
Our gaskets seal uneven surfaces, eliminate corrosion and
are 100% reusable.
We manufacture valve cover gaskets for:
Aircraft: Continental, Franklin, Lycoming, Pratt & Whitney and Wright
radial piston aircraft engines.
Automobiles: Chevrolet, Ford, GM, Mopar, Porsche and VW
automobile engines.
Featuring NEW *ULTIMATE* GASKETS that are fiberglass
reinforced silicone. Check them out!
Motorcycles: BMW, Harley-Davidson, Suzuki, BSA, Ducati,
Moto Guzzi, Norton, Triumph, Saab and most other motorcycle engines.
If you are tired of oil leaks, then a silicone rubber gasket is the only way to go,
and REAL Gaskets Tennessee is the only place you can
get "The Original" silicone rubber gasket.
MADE IN THE USA.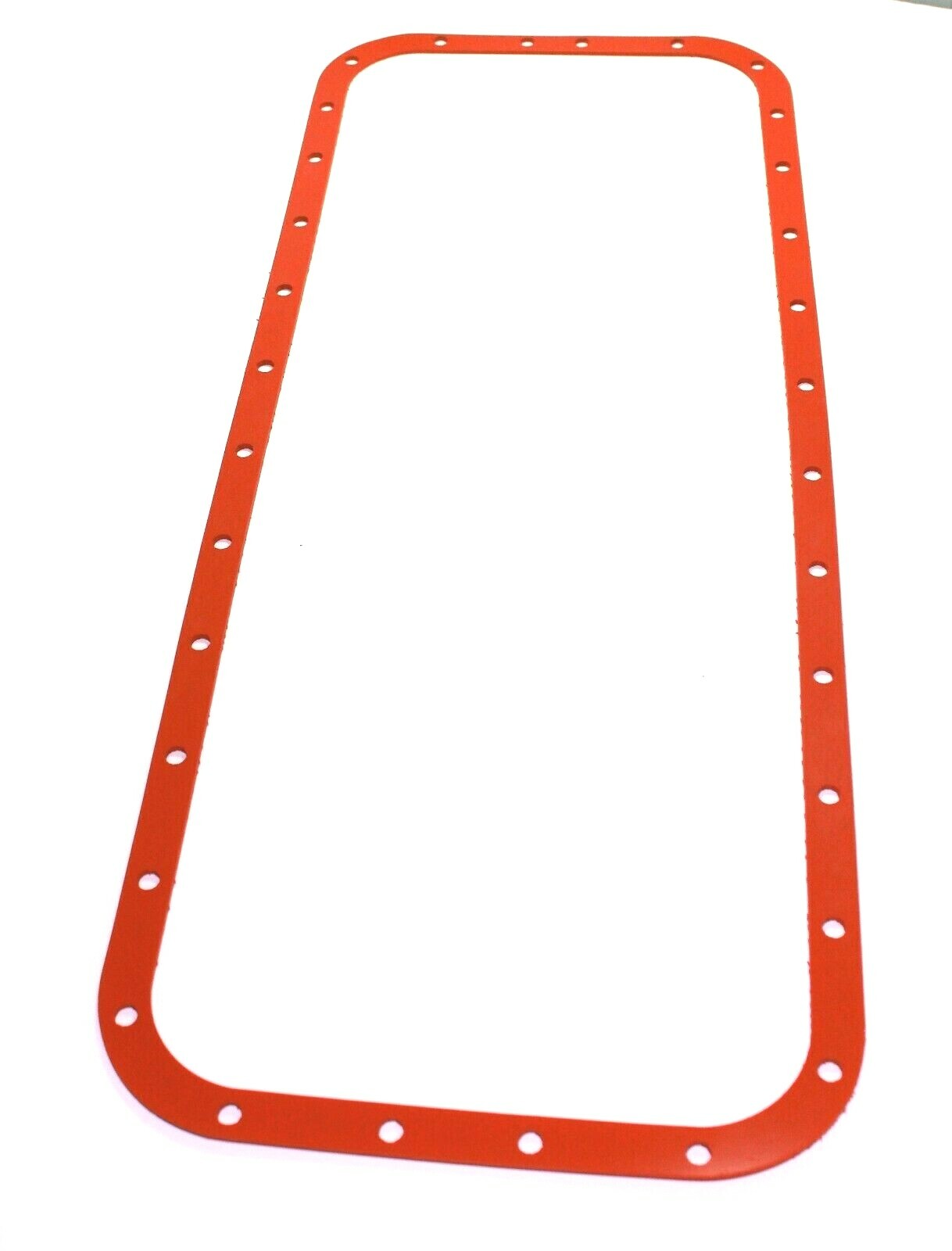 To bid on or purchase this item click here.