Vintage Style Guitar Strap With 3 Pick Holders - Made In USA -58

Current Price:

9.99 USD

Click here to purcahse on eBay.
Vintage style unique fabric guitar strap 165cm longest, padded. Will fit any acoustic, electric or bass guitar, resonators, banjos & Mandolins.
Minimum Length: 93cm/36.6in
Maximum Length: 165cm/65in
Width: 4.6cm/1.8in
Package include:
1 x nylon guitar strap (the picks in the picture are not included)
Made of soft to the touch, yet tough, durable.
Has an adjustable durable plastic buckle for adjusting the length (You don't want metal buckles. They will tear up the finish on your instrument while it is in the case)
The ends are solid thick leather. (Caution with straps made with vinyl or cheap leather. They can tear or the strap button holes can wear larger over time possibly resulting in the strap coming off)
This strap features a hinge on the lower end. It helps the strap hold up under heavy use.
We include a heavy duty tie lace should you prefer or need to attach the strap up around the neck.
Quality Hand Made in U.S.A.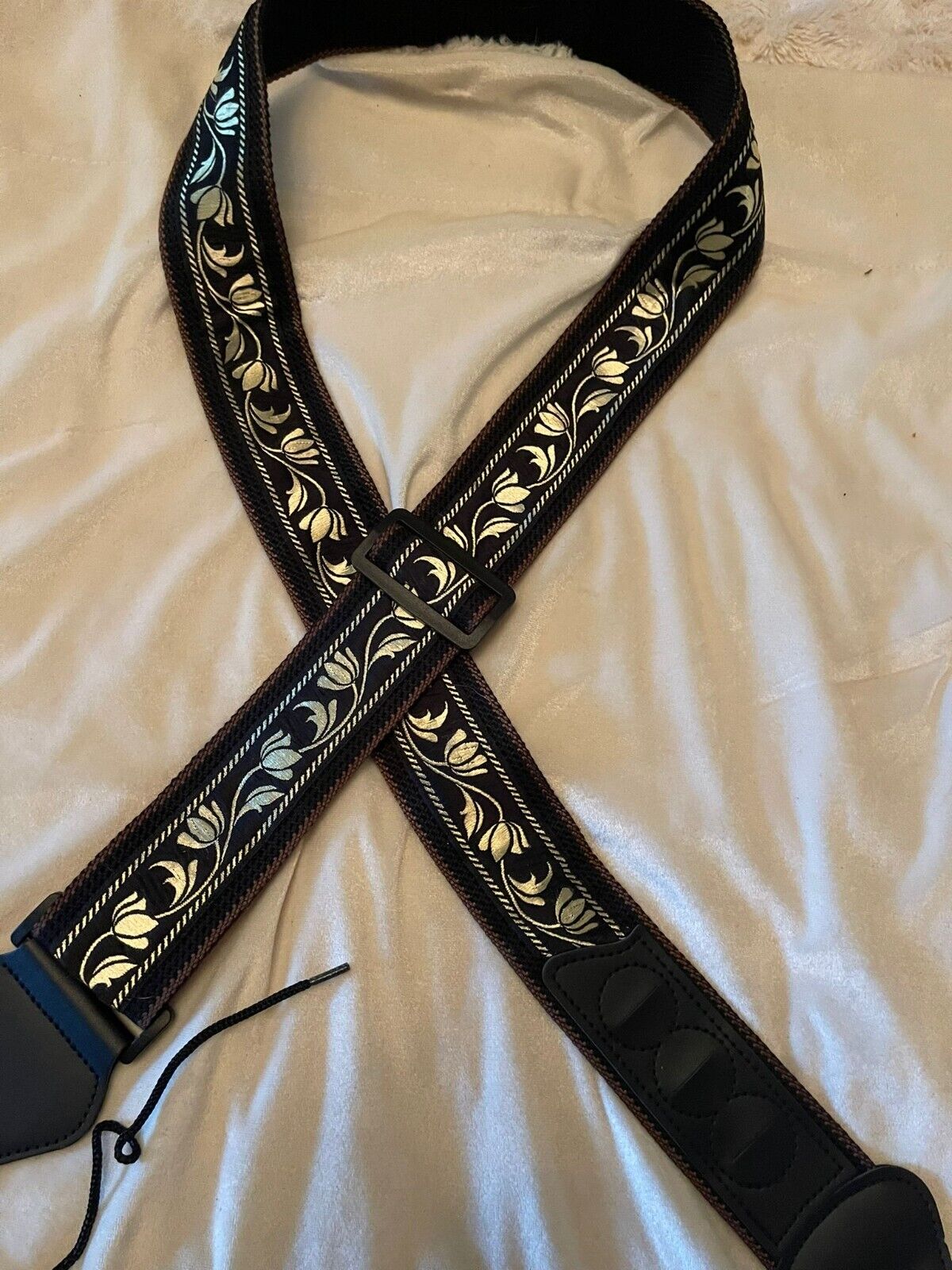 To bid on or purchase this item click here.