4 AIRCRAFT SPARK PLUG DESICANT DEHYDRATOR SILICA CESSNA PIPER LYCOMING TCM

Current Price:

16.00 USD

Click here to purcahse on eBay.
Up for a buy it now is 4 reconditioned 18MM spark plug DEHYDRATOR PLUGS with 4 yellow plastic 18 MM plugs. These plugs fit all Lycoming, Continental TCM aircraft engines. Dehydrator plugs are an inexpensive tool that will prevent moisture buildup in your stored aircraft's engine! Install a set of dehydrator plugs when you store your aircraft. Eliminate rust and corrosion from harming your engine with these innovative 18 MM spark plug dehydrators. P/N MS27215-2 ProtekAir plugs fit right into your spark plug holes. The fresh blue gel turns pink when saturated.
If your aircraft sits idle for prolonged periods, especially in humid seasons and locations, your engine may experience damage caused by lingering moisture. ProtekAir inc. 8415 dehydrator plugs are easy to install in any aircraft. See the MS27215-2 silica gel change as moisture from your engine is safely absorbed. Install these reusable dehydrator plugs in your plane.
New these plugs cost $8.50 each. Remove the lower spark plugs install the yellow plugs spray preservative oil in the top hole install the dehydrator plugs in the the top holes and your engine is good as long as the the beads stay blue. These plugs are plastic so just "hand tighten them" and do not turn the prop with them installed they will crack very easily.
Shipping is for the Lower 48 and Alaska. We can no longer ship International. HI, Canada and Puerto Rico. please inquire for shipping quote.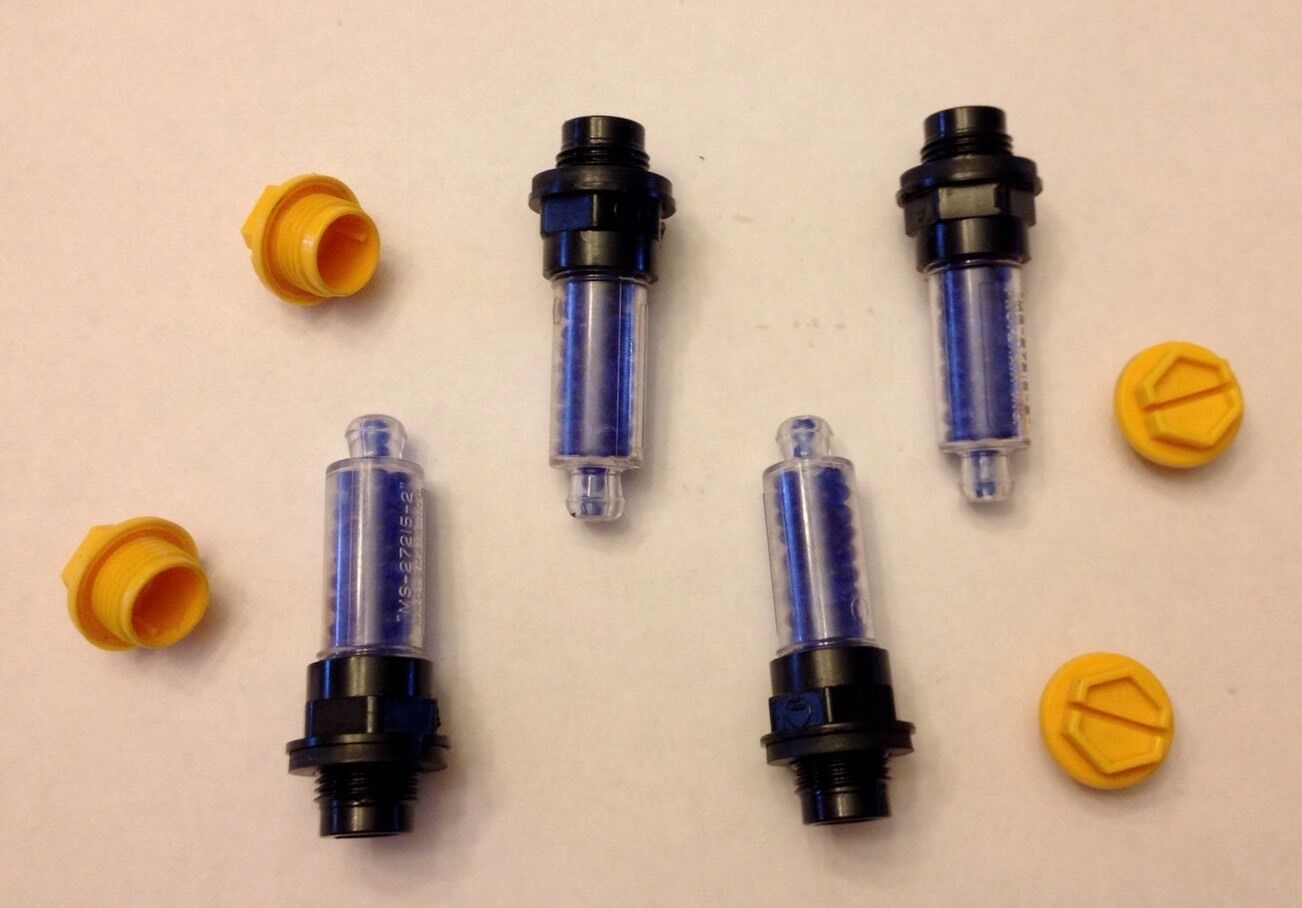 To bid on or purchase this item click here.