Basswood Premium Wood Carving Blocks Kit - Made in the USA

Current Price:

12.99 USD

Click here to purcahse on eBay.
QUALITY wood for carving is our priority!
Bass wood carving blocks, unlike balsa wood, are known for being the ideal carving wood due to their lightweight and smooth texture
Use these wooden blocks for crafts or whatever you'd like.
Our unfinished bass wood planks are sustainably harvested in Minnesota right here in the United States and kiln dried for best quality. You won't be disappointed in this woodworking kit!
We provide multiple wood carving kits and wood whittling kits for the novice and expert alike containing basswood in various sizes for all projects large and small. Thank you for stopping by and viewing our listings.
SIZES of whittling wood included in this kit are:
4 wood blocks measuring 1" x 1" square and 4" long
1 wood block measuring 2" x 2" square and 4" long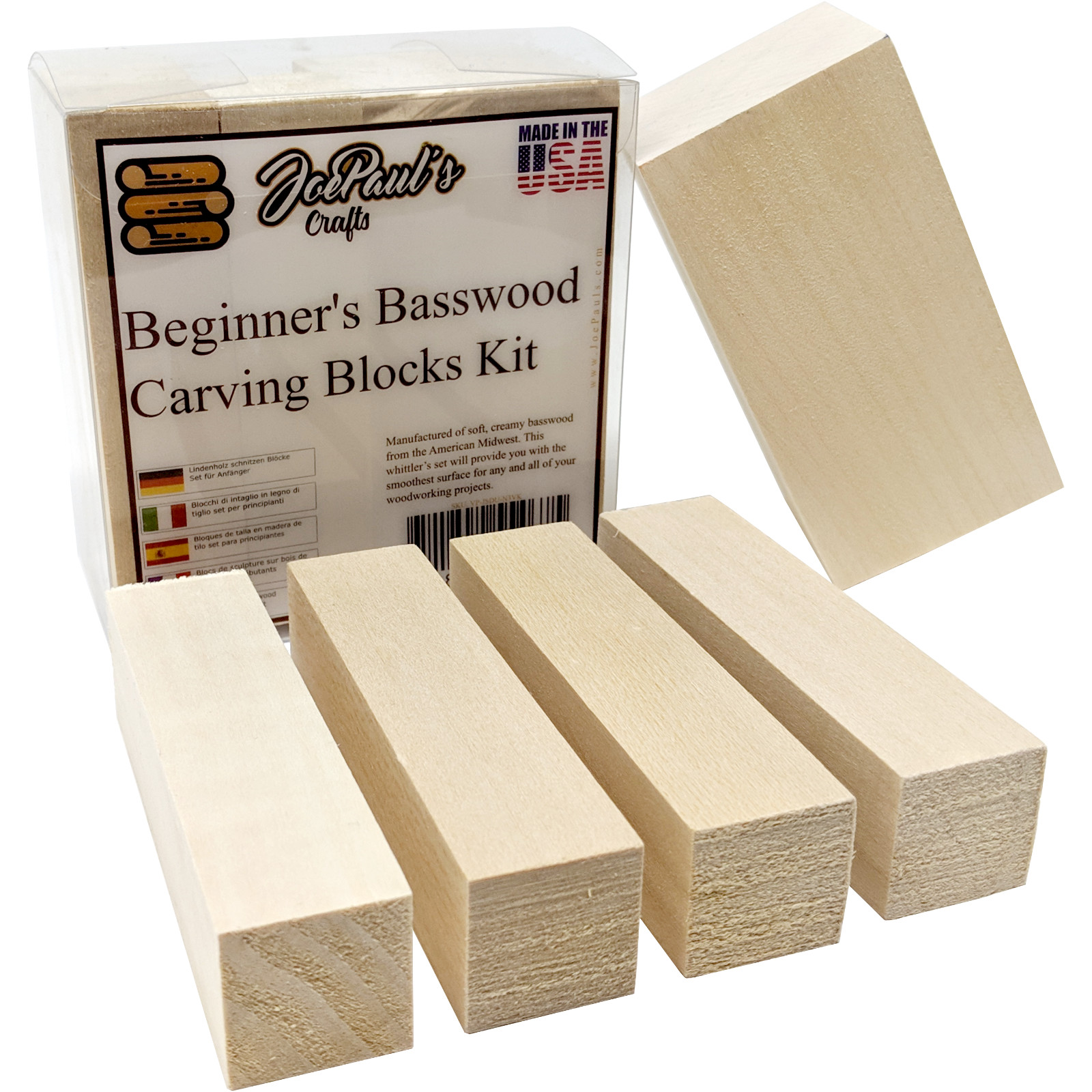 To bid on or purchase this item click here.