*NEW* Snap On 57AHLP - 7" RED Linesman Pliers - FREE SHIPPING

Current Price:

69.99 USD

Click here to purcahse on eBay.
Hello my friends,
Up for grabs is a Pair of *NEW* Snap On 57AHLP - 7" RED Handle Linesman Pliers.
Hardened, machined cutter head not only give you precision aligned blades but unmatched strength and durability. Teeth behind the head are a great added feature for crushing when needed. Goes without saying the cushion grip is comfortable and slick, without sacrificing grip and clean up as good as new with just about anything your hands will get on it.
Must have in any tool box.
FAST AND FREE SHIPPING!!
If you have any questions please feel free to contact me at any time!! I work my hardest to reply immediately but do get overwhelmed sometimes so if you don't hear from me right away please don't hesitate to send a friendly follow up! I am a one man show and never intentionally ignore any customer.
Also be sure to check out my store or other listings for more great tools, with new stuff added daily!!
Thanks and God Bless You and Your Family!!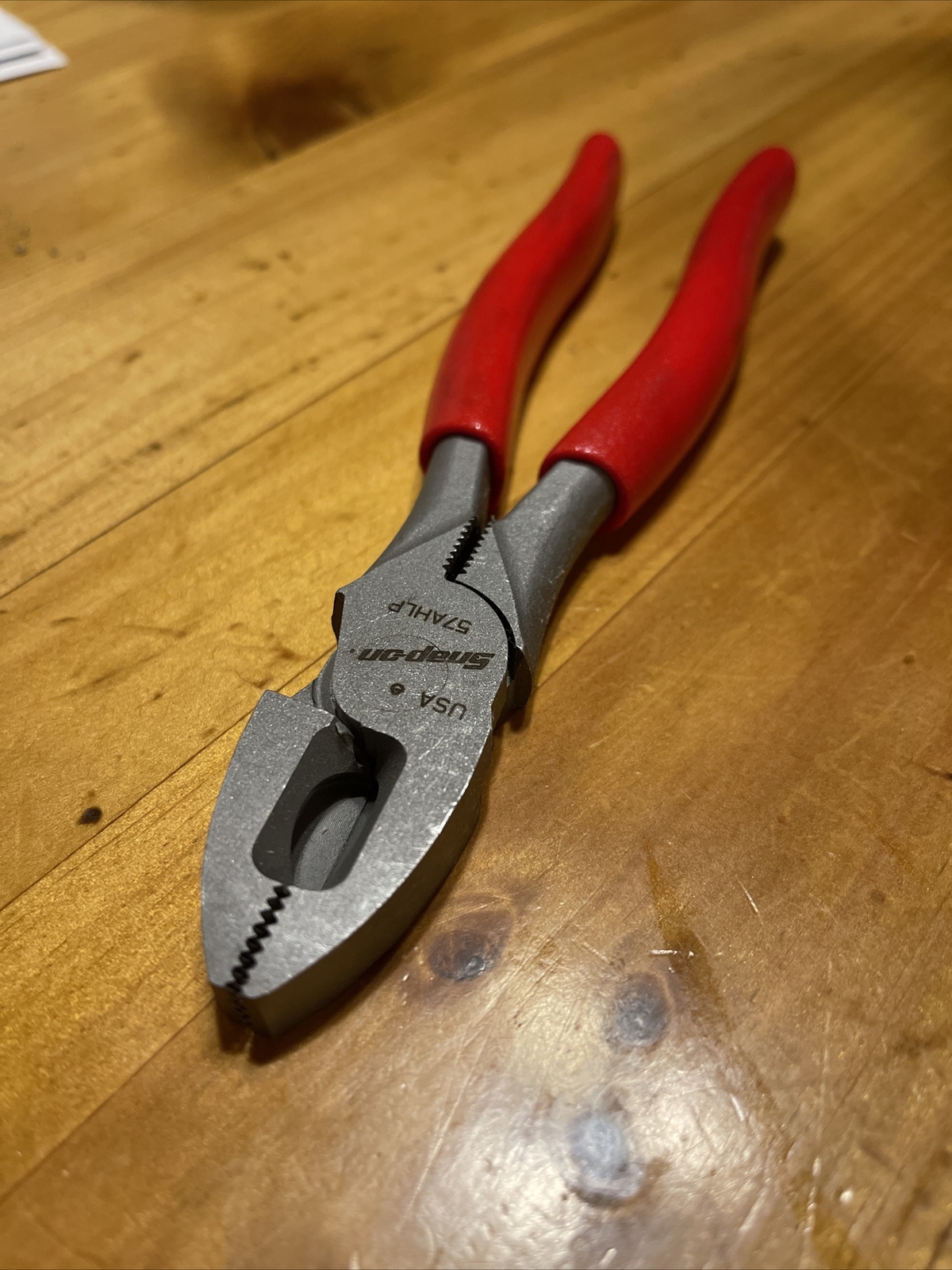 To bid on or purchase this item click here.