Jimin Recode Backpack Mic Drop Hybe Insight RE;CODE BTS

Current Price:

1050.00 USD

Click here to purcahse on eBay.
New in open bag. Never removed from bag. Plastic opened for photo cards. Patch from Mic Drop music show stage clothing.
Including free a copy of W Korea Magazine with Jimin featured. All pages intact with slight creasing from shipping and one time flip through.
A product that adds new value to the clothes BTS wore themselves during their activities.
Unique Piece with undyed industrial airbag materials plus pieces of artist's costume.
Each product is labeled with the artist's name used to make the patch.
It is characterized by the unique robustness of industrial materials given by airbags and its unique color and printing.
Basic waterproofing.
It is easy to protect electronic devices by emphasizing storage with front pockets and adding cushioning materials to the back.
* Due to the nature of the fabric, the airbag serial number printing arrangement is provided at random.
*BTS clothing patches will be sent randomly.
* Component: 1 BTS [RE;CODE UPCYCLED] Backpack
* Size (mm): 
Width: 305
Height: 380
Depth: 110
Strap Length: 550
* Materials: 
Outer fabric: Nylon 100%
Inner fabric: Nylon 100%
Backpack was never opened to test its zippers or anything of that nature. Will not allow return for any manufacturer defects. It looks perfect. No two are alike and made from upcycled materials.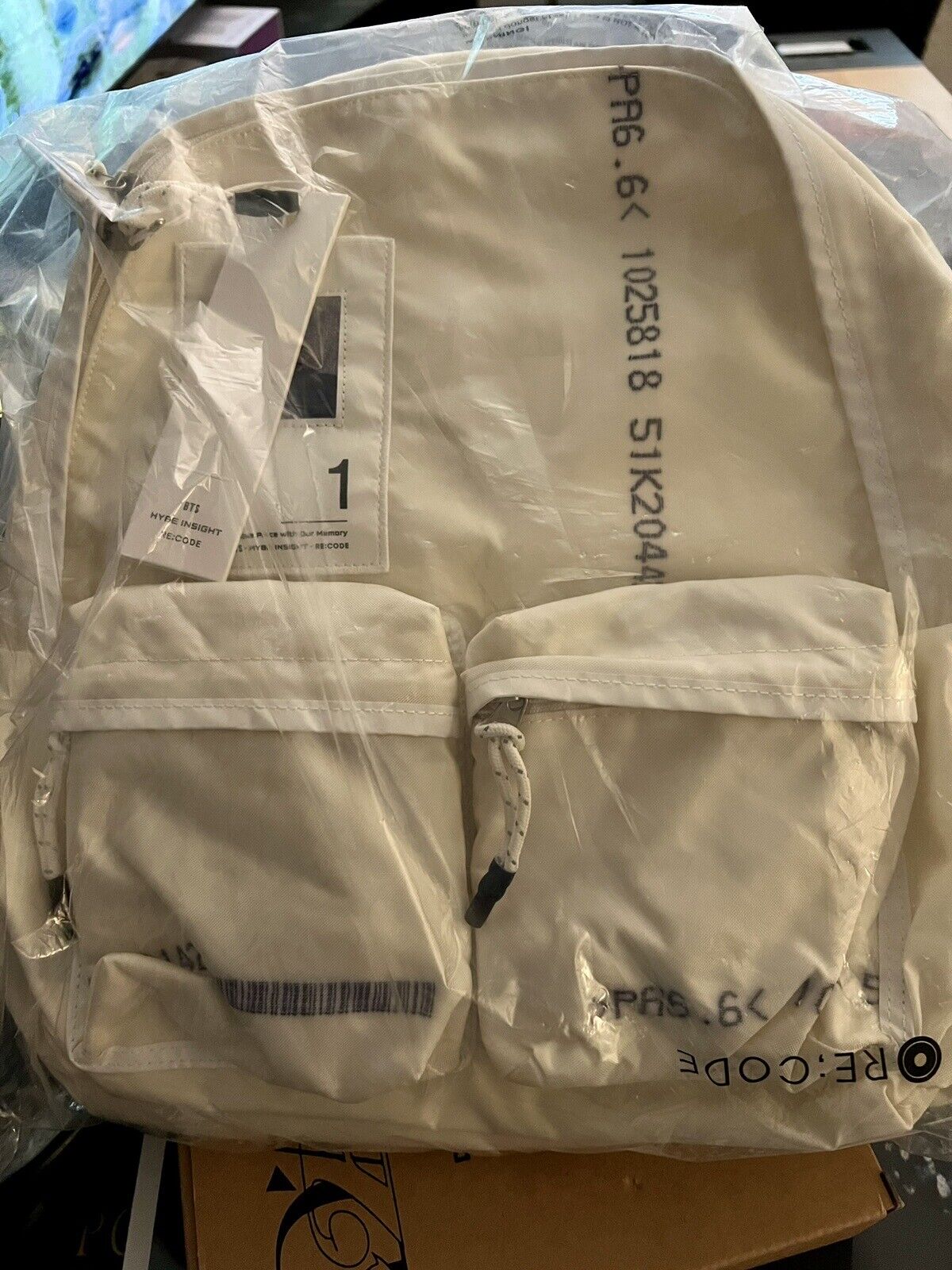 To bid on or purchase this item click here.