NEW Exotac 005500-ORG TitanLight Refillable Waterproof Lighter MADE IN USA

Current Price:

56.49 USD

Click here to purcahse on eBay.
BRAND NEW IN ORIGINAL PACKAGE
The titanLIGHT™ is the first rugged, waterproof, refillable lighter on the market that uses readily available liquid fuel. This lighter won't leak and water is no match for it. The o-ring seals allow for a longer interval between lighter fluid refills. As always its construction quality is unmatched and represents what Exotac has become known for. Made in the USA from aircraft grade aluminum, it is designed to provide reliable service for a lifetime.
Great stocking stuffer for the prepper, survivalist or outdoorsman.
Best price online and you are saving more than 25% off retail! Save even more when you purchase more than one!
FREE STANDARD SHIPPING in the U.S.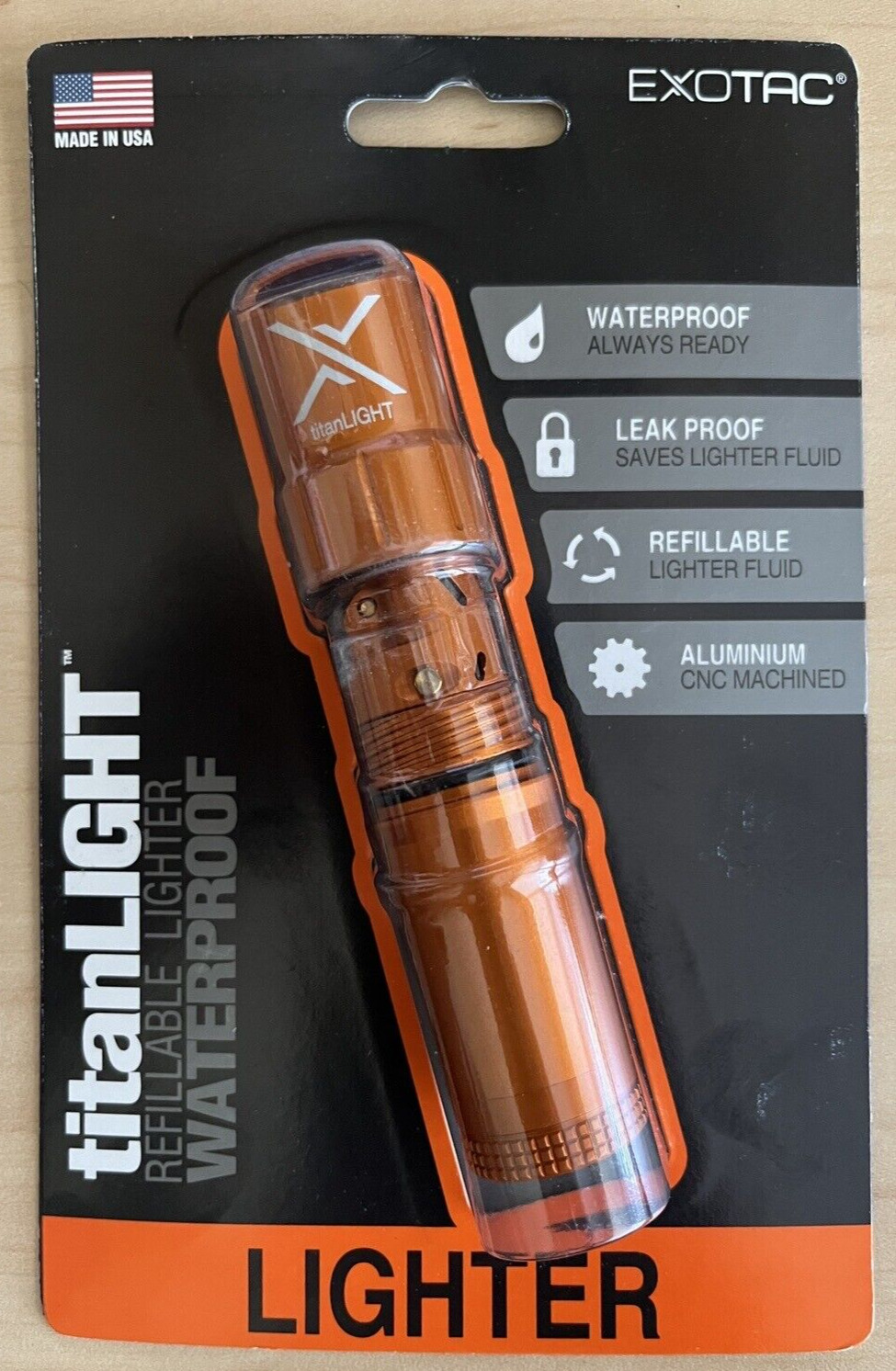 To bid on or purchase this item click here.