1939 Harley-Davidson Knucklehead

Current Price:

45000.00 USD

Click here to purcahse on eBay.
May 21, 2022
Video will open in a new window
Using the eBay App? Paste link into a browser window:
See 2.5 minute above YouTube video for more
1939 Knucklehead
Located / Miami Florida 33186
Clean 1939 HD title, on hand

OEM VIN. No restamp

5700 miles since Restored in the 80s.

Starts first kick

Runs great

Operates and rides nice at speed

Shifts as it should

Stops too!

46 Fuel tanks have zero rust inside

46 bullneck frame

The fuel tank mounts on frame have been repaired/replaced.

The bottom tubes of frame have been repaired.

The rear motor mount on frame has been welded/repaired.

RH fuel tank nipple is stripped (crossover line is not connected)

1940-46 brazed springer front end

#7 front leg 1941-42

Brazed speedster handlebars

Guide headlight.

Cycle ray lens

See video to hear run and more details
Please ask questions.
Sold as is.
Buyer responsible for shipping and insurance after purchase.
No warranty.
Cash in person or bank wire transfer only.
I like;
OP Panhead
Any knucklehead.
XR WR KR WLDR also interesting
I can help ship anywhere in the world at your expense.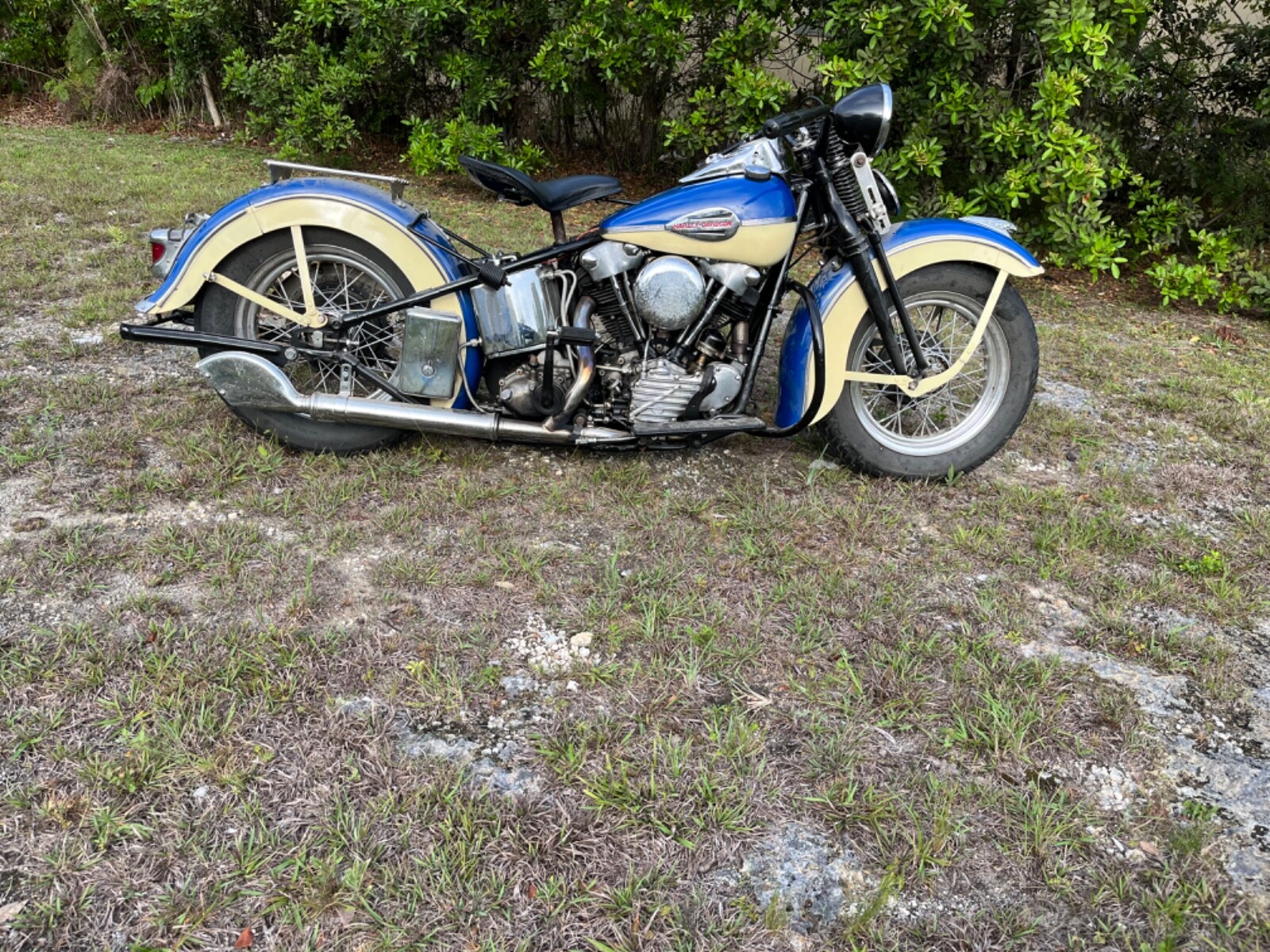 To bid on or purchase this item click here.