1937 Harley-Davidson panhead

Current Price:

29500.00 USD

Click here to purcahse on eBay.

When I got this WLD it was all apart was started to be restored. Mainly the paint was done.




The rest was in a bunch of boxes. I was told that sheet metal came with the bike and it was all together and 1937 .

I left the sheet metal alone and took a couple years assembling and rebuilding everything .




All the nuts and bolts I used Colony and replaced almost all of them.




There are a few reproduction parts . The primary cover is a later one cut down to look 37.




Exhaust is new. Tires are new, Wheels are all rebuilt with new spokes. Coil is new. New parkerizing on all parts.




Transmission and clutch is correct 37. Motor has good numbers and the case numbers match.




Handle bars and controls are new all USA made. Starts easy and carb adjusted out good.




Still needs a little sorting out with the clutch and shift lever adjustment and I will get to that.




Have a clear title in hand. Can help load your driver and we have plenty of room for a large truck and trailer.




2,000 deposit within 24 hours and Cash on pickup or bank transfer is preferred .




You don't see too many late 30,s bikes anymore.




If you have a decent offer let me know. No low balls.




I see that the listing says PANHEAD, Thats ebays deal and I can't change without making a new listing.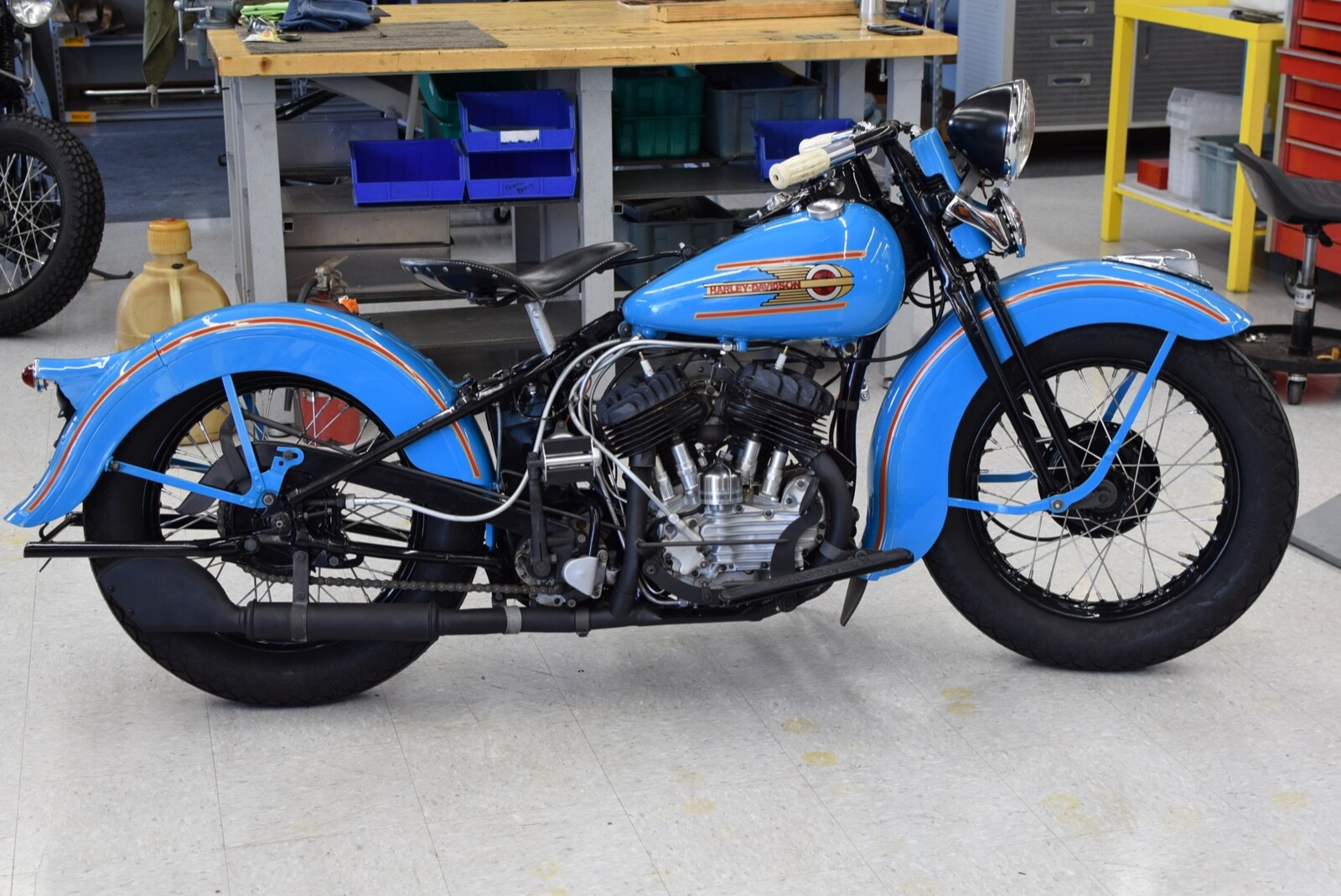 To bid on or purchase this item click here.