vintage celluloid baby rattle made in USA, mermaid or baby doll

Current Price:

8.00 USD

Click here to purcahse on eBay.

This celluloid baby rattle measures 4.25" long.

It is either a baby doll or a mermaid; wrapped in a molded reddish skirt makes me think she's a mermaid,,along with

some rear cleavage exposed.

The bottom has a heart-shaped handle for holding the rattle.

The upper left side seam is open, and any beads that would have been inside to cause the rattling sound are gone.

She also has a dent on her right forehead.

There is a "made in USA" marking embossed on her upper back.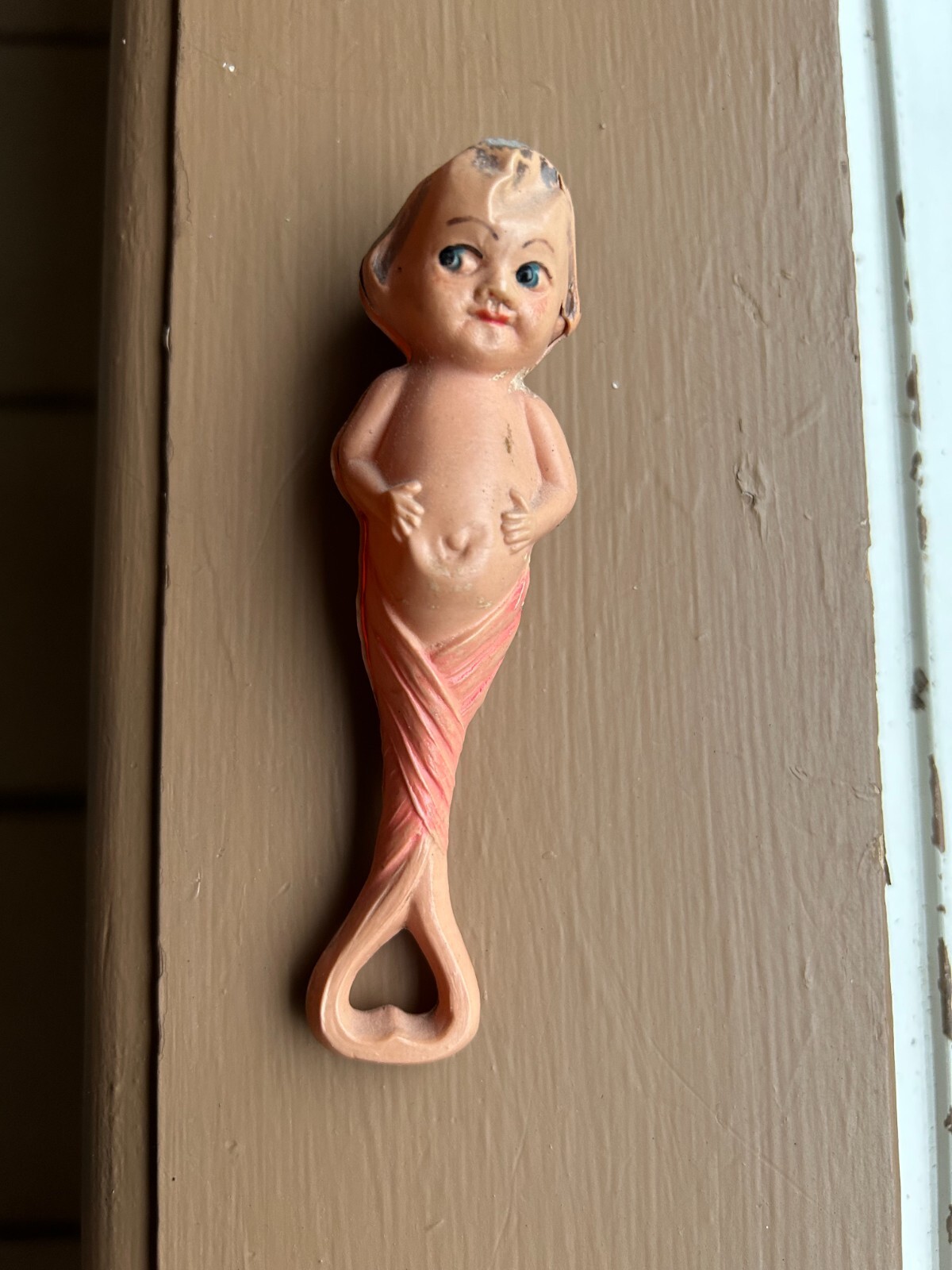 To bid on or purchase this item click here.