TinkerToys vintage wooden - Made in USA 1964 Extra Pieces Tons of Fun!!

Current Price:

29.99 USD

Click here to purcahse on eBay.
Tinker Toys vintage wooden - made in USA 1964.
TinkerToys with Box, No Lid
There are extra pieces and counted as shown below
This is a four pound ship, running around $12-15
All pieces separated and placed in bags to ship safely
Box without top 1
Purple Sticks 13
Green Sticks 21
Red Sticks 29
Blue Sticks 36
Yellow Sticks 50
Orange Sticks 67
Large Orange Connector Plastic 8
Small Orange Connector Plastic 2
Wooden Connector 2
Orange Small Circle Plastic 7
Orange Ends Plastic 7
Red End Caps Plastic 6
Flippers 5
Large Orange Wheel w/ Wooden Center 1
Large Single Whole Circle 8
Small Many Holes Circle 11
These were counted and checked to make sure no broken pieces were added to keep your child safe!
Please only bid if you're going to actually purchase. Please pay timely! Thank you!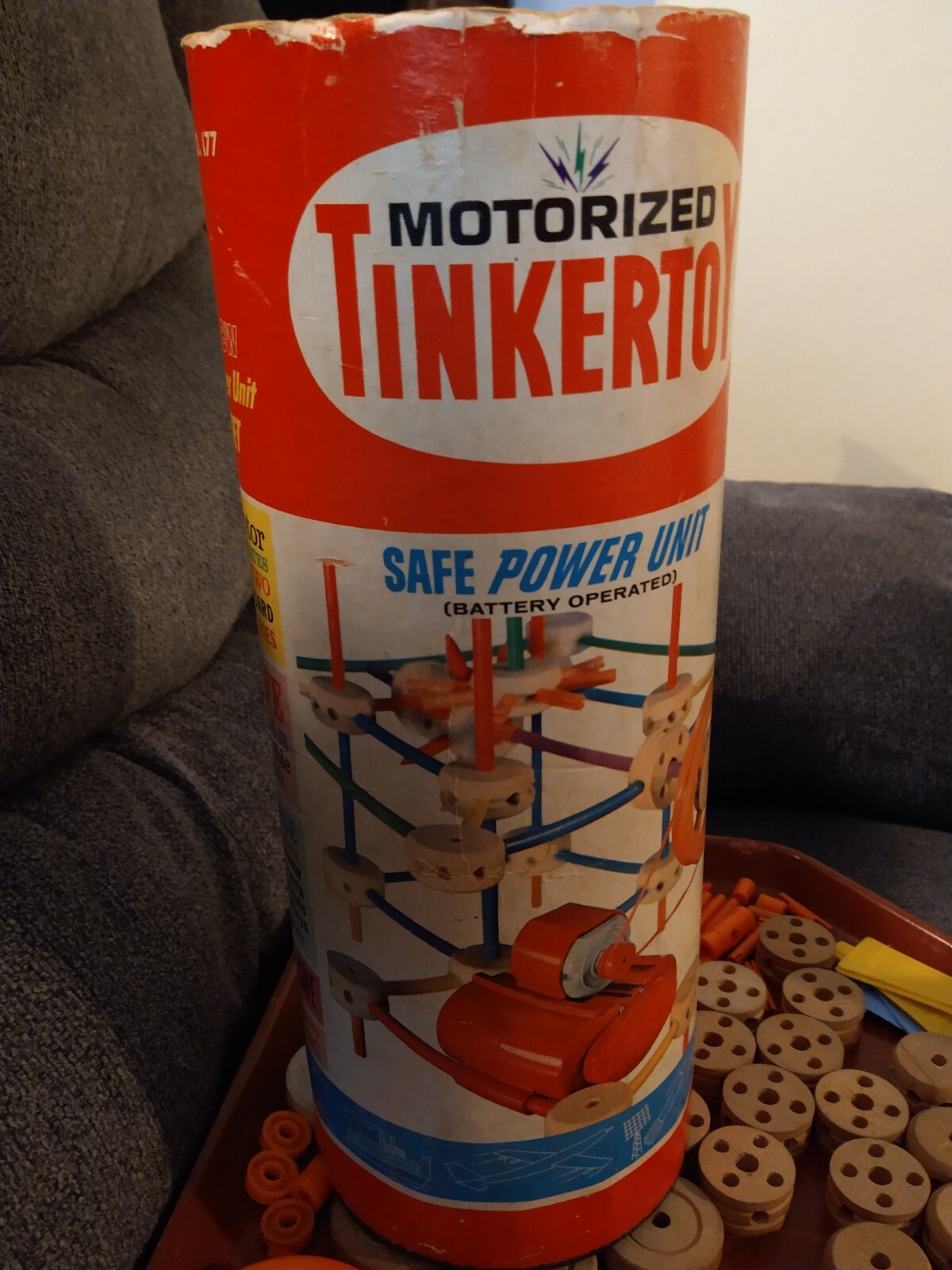 To bid on or purchase this item click here.