Upcycled Shirt Dress Cover Long Shirt Summer Festival L ☮ by: BIRD ☮

Current Price:

29.95 USD

Click here to purcahse on eBay.
This is a up-cycled cropped tee shirt, by me ☮ BIRD ☮. Size L.

This started as a yellow t-shirt, I bleached it and cropped it. I added the bottom made with lots of different materials. It's such a fun, light weight summer shirt. It could be worn as a long shirt, a bathing suit cover or even a dress. It's really adorable.

To wash: Turn inside out and wash on gentle cycle (cold or warm water), dryer light heat or line dry.
Look me up on Facebook at Upcycled Hippie Chick, to keep up with my sewing adventures.
Please look over the pictures and let me know if you have any questions.
Everything I use to make and upcycle my clothes are from recycled and repurposed materials, which makes them earth friendly. 🌎 All of my items start as thrift store finds that I bring back to life. They are always sewn pieces of art, never glued. A lot of the patches and accents are sewn multiple times to make sure they stay secure and hold up to washing to drying. All items are washed after bleaching and again when I'm finished sewing to make sure everything stays in place. So it will come fresh and clean to you.
Be sure to check out my other items I have listed and check back often, you never know what you'll find. Follow me on Ebay to get updates on my new listings. Look me up on Facebook at Upcycled Hippie Chick to get sneak peeks at what's coming next.
A little bit about me... I've been upcycling clothing and making other handmade items for years. I have collected sewing odds and ends for well over 30 years now and as you can guess I have quite the collection. My nick name has been Bird for many, many years, so that's where the "by Bird" comes in. I always put lots of love and time into each item. THANK YOU so much for your continued support!!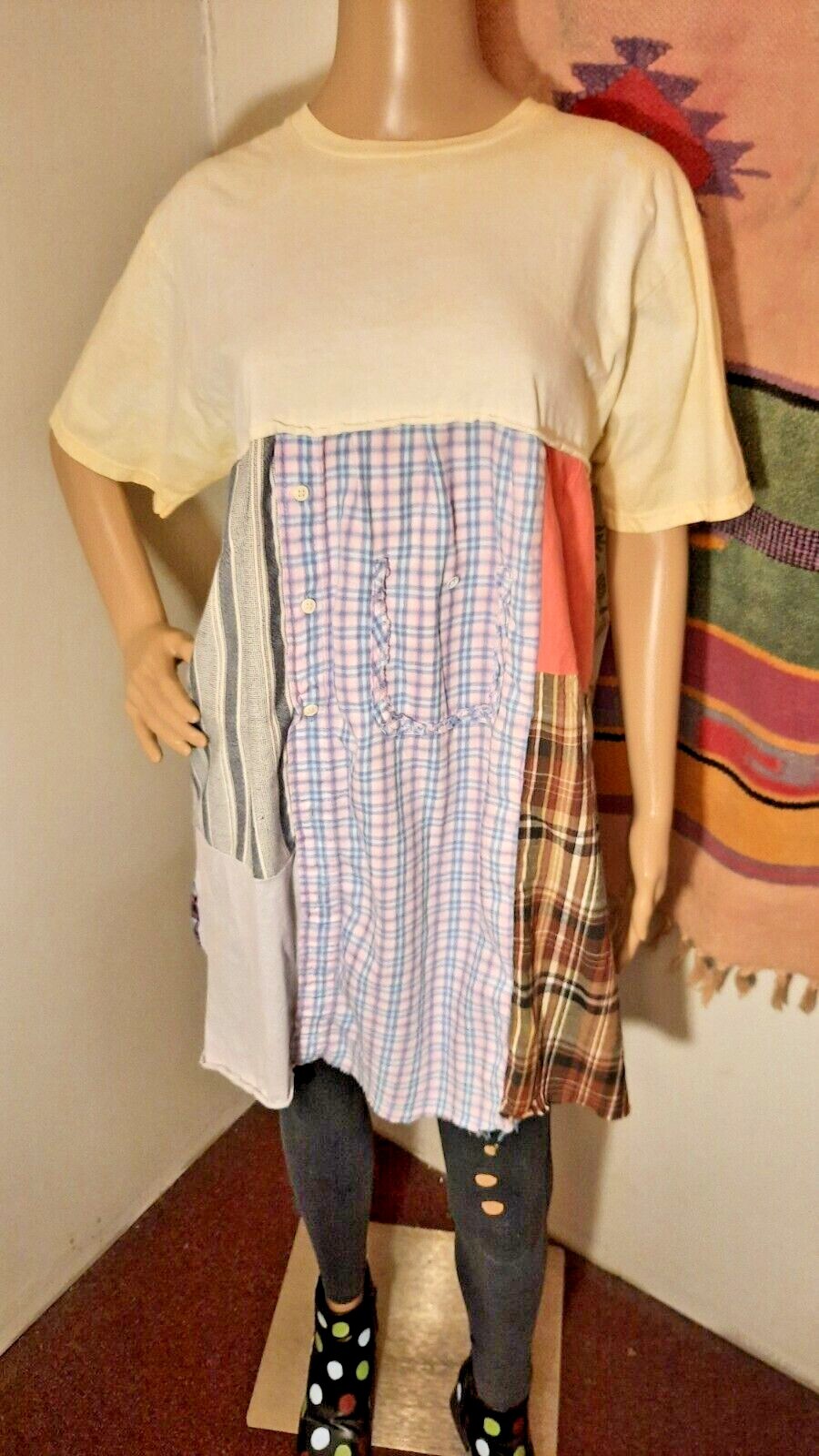 To bid on or purchase this item click here.