Gibson C-1 Classical Acoustic Guitar Union Made in USA (3 piece headstock)

Current Price:

1099.99 USD

Click here to purcahse on eBay.
Gibson C-1 Classical Guitar Union Made in USA

- Getting More and more rare! Super underrated guitar!
- Sounds freaking awesome.
- Deffinetly a folkier vibe that most clssicals
- Very-Excellent condition
- I gave it the very good rating because of a 2 inch crack just below the bridge that does not penetrate all the way through the wood.
- Has some pick rash
- the rest is very normal wear from 50+ years on earth
Please see pics and ask questions.
Sold as is, No returns
Thank you :)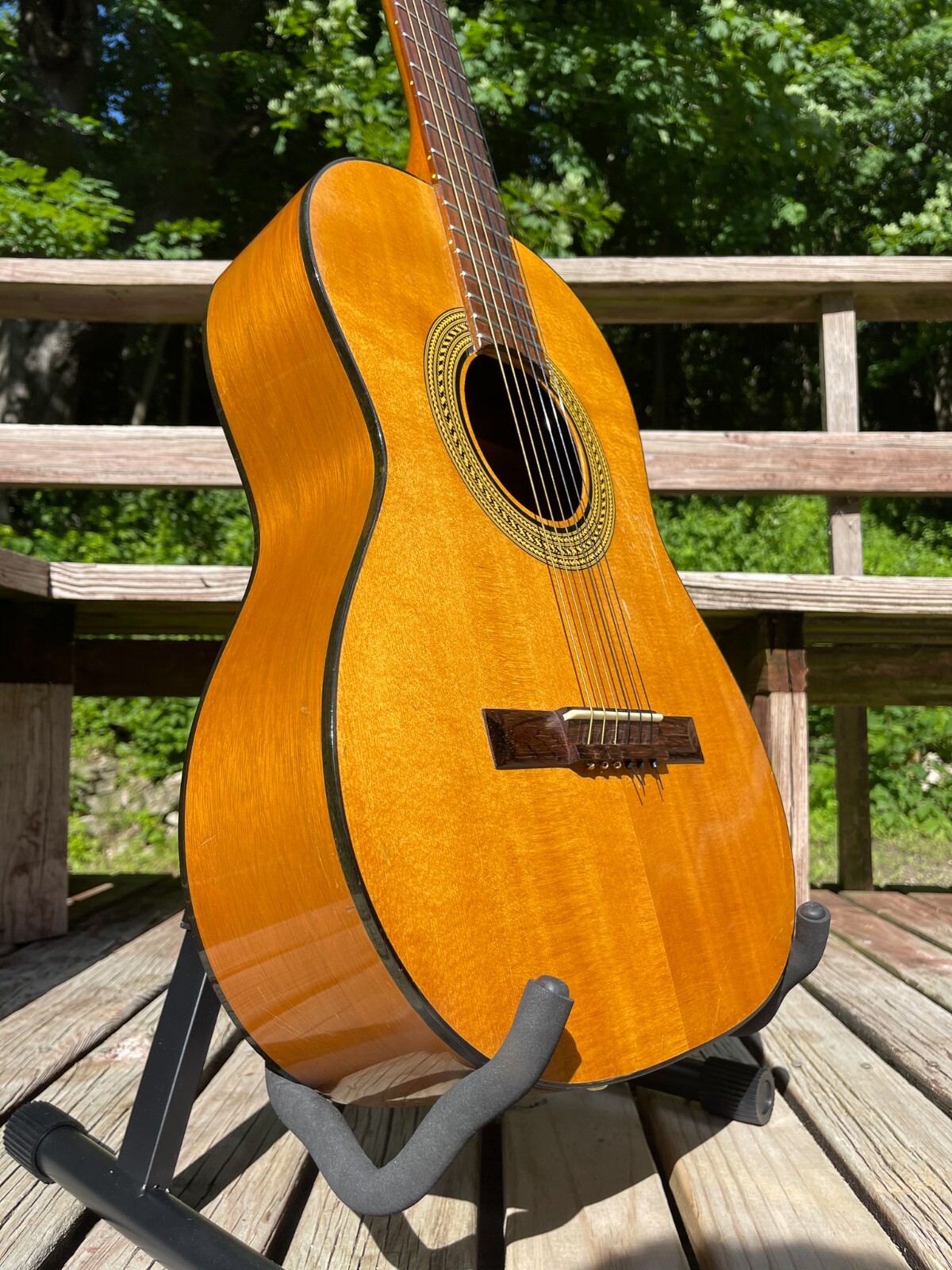 To bid on or purchase this item click here.