Coleman Lantern 1975 Red Pyrex Coleman Glass ~ Vintage & Complete Made In U.S.A.

Current Price:

51.00 USD

Click here to purcahse on eBay.
Vintage Coleman red lantern from a gentleman that recently passed away. He had collected this many years ago.
Complete with Pyrex Coleman globe. I believe it is a model 200A.
Lantern has some chips, small dents, slight discoloration and rust. Coleman label on globe and they in perfect condition without any cracks or chips.
Lantern will be drained of any residual fuel and glass globe will be shipped in a metal coffee can ~ well cushioned to assure safe delivery.
I did light it up but the mantle was torn so you will need a new one. Please make any repairs or adjustments before lighting it up yourself.
Please look closely at the photos and judge for yourself.
Please contact me with any questions and I'll be glad to help. Thanks for looking!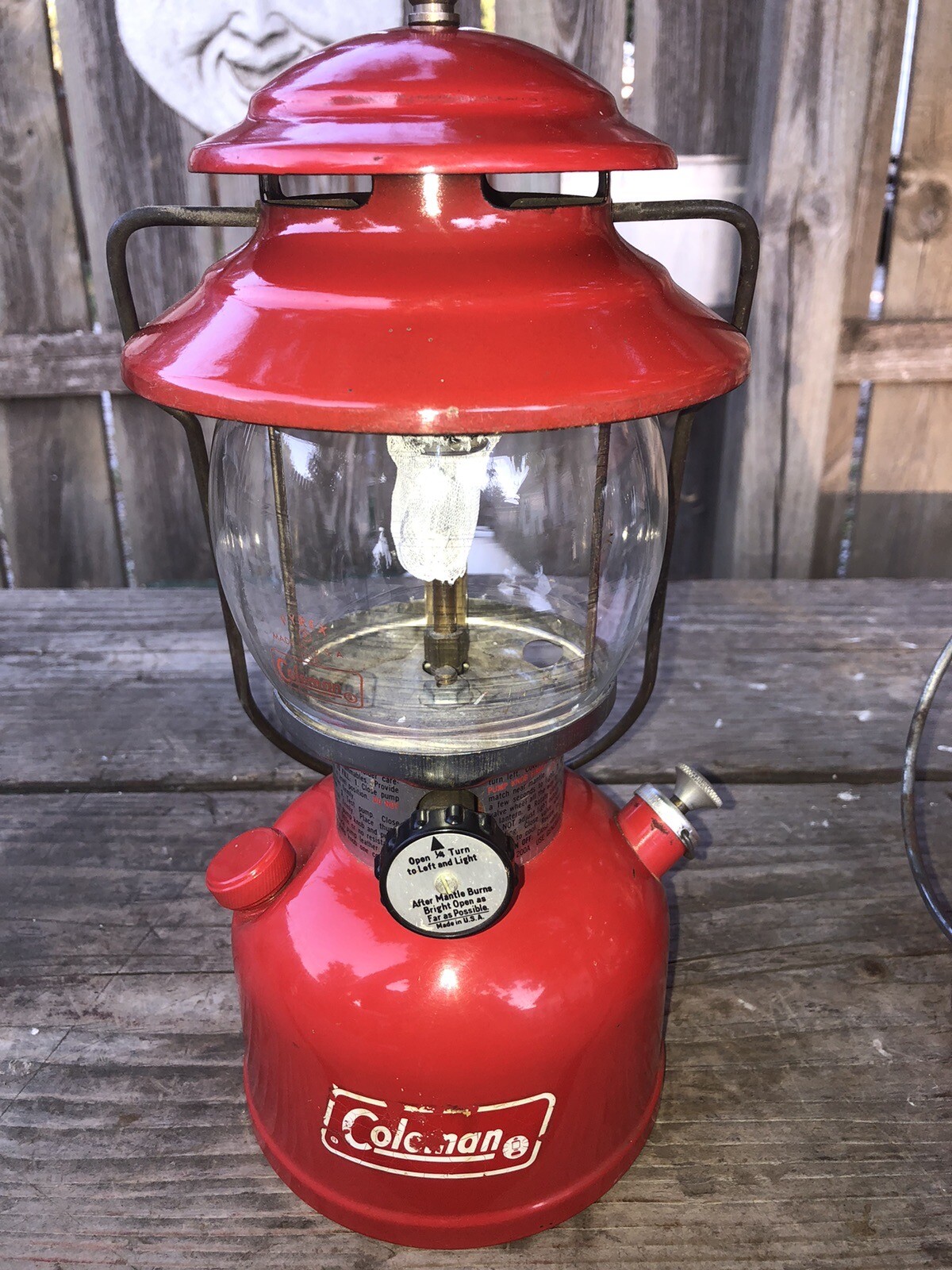 To bid on or purchase this item click here.