MADE IN USA Girls Stretch Lace Ruffle Bloomer Short Dance Chic Baby Rose SALE

Current Price:

14.00 USD

Click here to purcahse on eBay.
INVENTORY CLEARANCE! I need to move my excess inventory and they are priced to sell!
Lace petti shorts, by Chic Baby Rose, are a must under a tutu, costume skirt and dress, or on their own!
Girls - One size fits most 4 years to 12 years old. Made with stretchy nylon, short features 9 rows of lace.
Unstretched the elastic waistband (and short) is 8" flat across and the entire short stretches to 16" flat across. Double those numbers for circumference. Shorts are 12" long from top to bottom.
Available in Light Pink, Raspberry, Lavender and White.
These are perfect under my Organza Tutu - see my other items!
USA Customers - Pay shipping for the first lace short and the rest ship free!
I ship worldwide!
Chic Baby Rose is proudly handmade in the USA.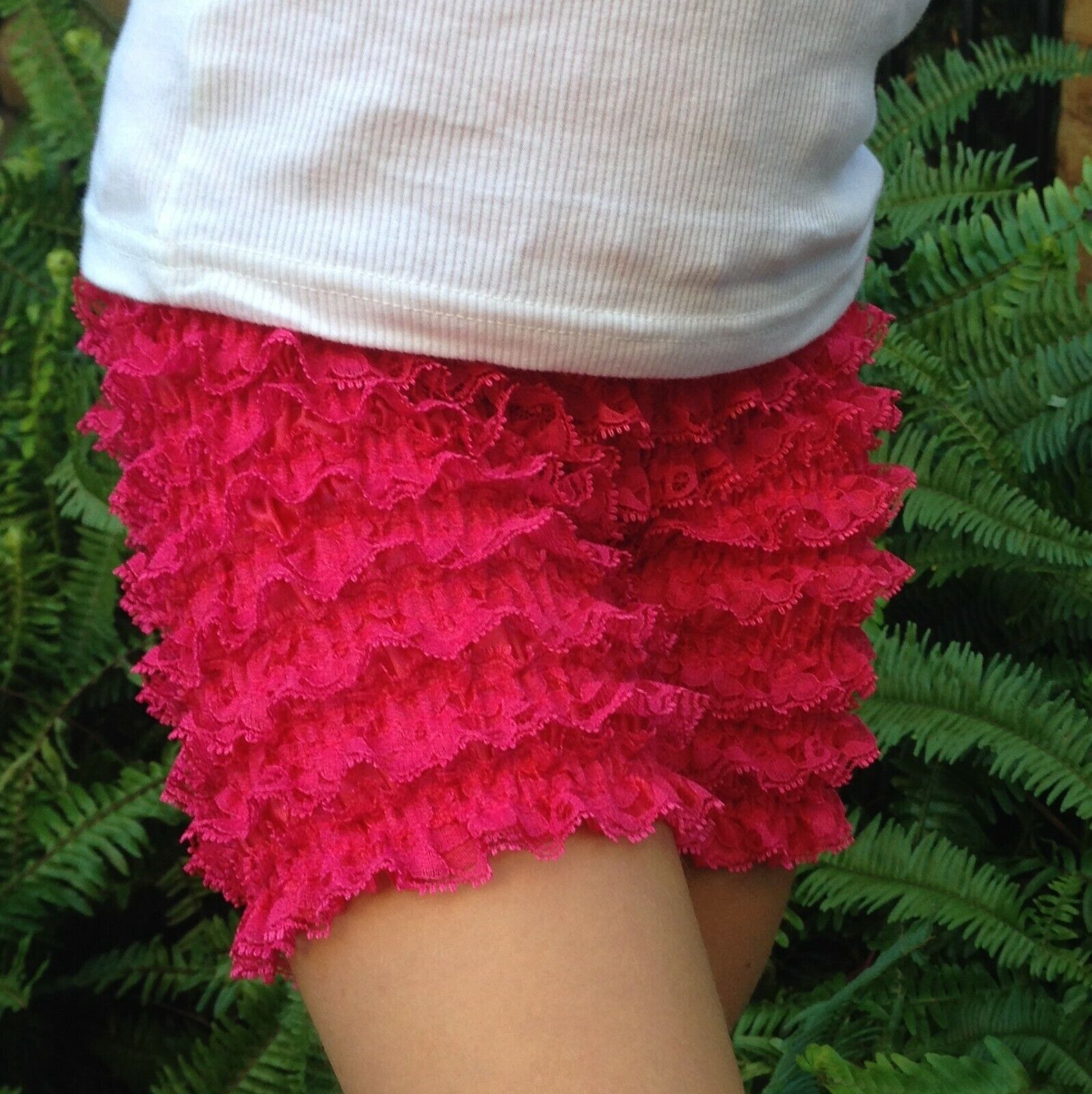 To bid on or purchase this item click here.