10 FUEL CAP GASKETS - for Coleman 3 Piece Cap made in the USA

Current Price:

10.35 USD

Click here to purcahse on eBay.
An OldColemanParts Product
This is a proven gasket for use in many lanterns, stoves, and lamps that take the standard 3 piece filler cap. If your Coleman filler cap is a standard size with a screw in the center and looks like the green cap in the photo, then these gaskets will work.
Coleman Part Number: 118B1361
Made of Viton which is made for use with white gas and gasoline. It will not break down like normal rubber washers.
Green 3 piece filler cap is shown so you can compare the cap style and know if yours is the same type - it is not included.
Made in the U.S.A.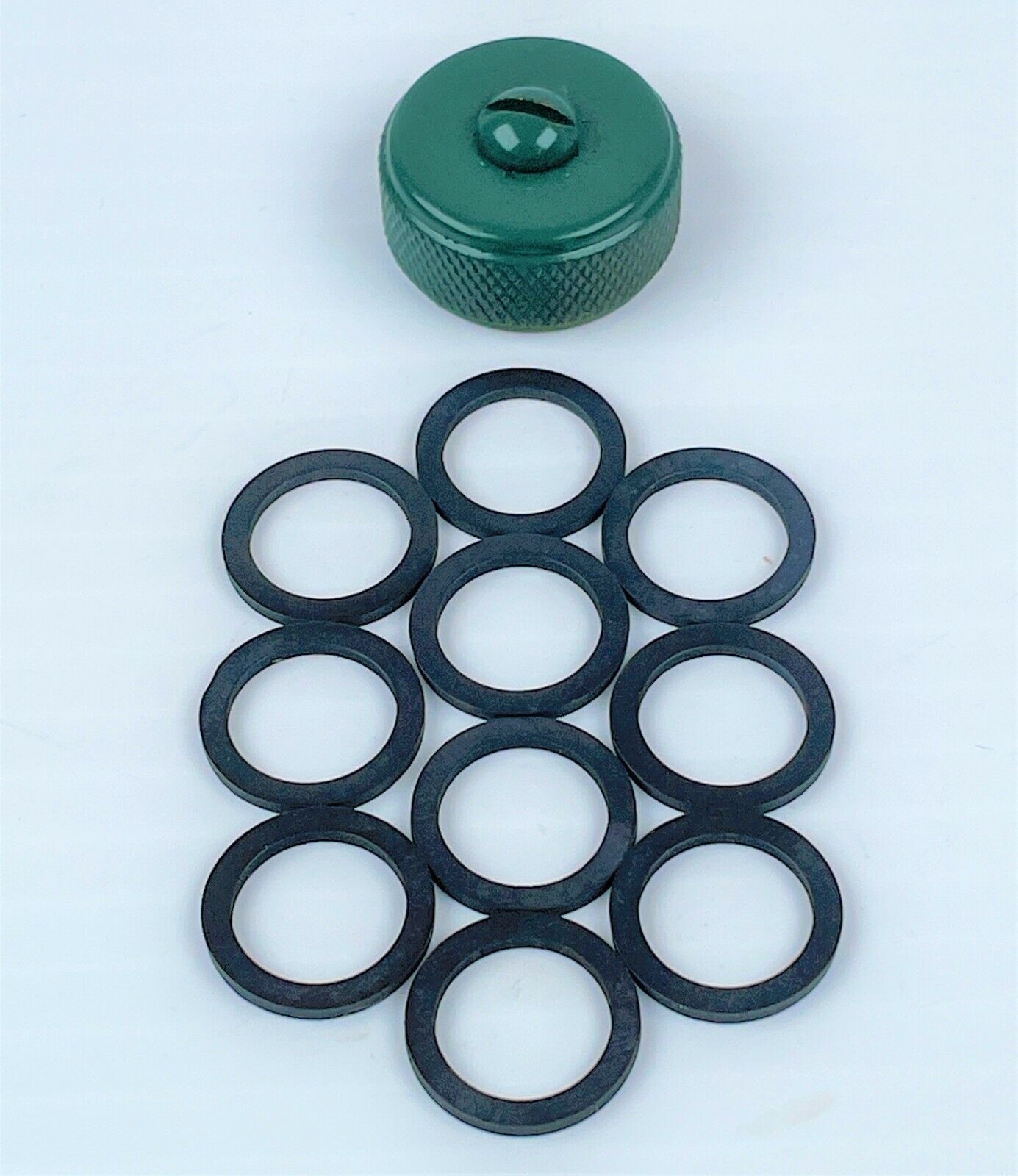 To bid on or purchase this item click here.