20 inch Baffle Wire & Spring for Cessna Aircraft

Current Price:

11.25 USD

Click here to purcahse on eBay.



20" Baffle Wire & Spring. Discounts if purchasing 4 or more.

What You Get:

1 each 20" baffle wire
1 each baffle wire spring (strong)
Wire bending template
These baffle wires are not TSO or PMA parts.
You or your A&P will finish making the baffle wire by cutting the wire to the length needed and using the old wire or the provided template to make the "hook" end. You have assisted in producing the wire making it an owner produced part (FAR 21.9)
The wires and springs are made from zinc coated ASTM A-228 music wire. They were tested against OEM Cessna baffle wires and passed our rigidity, bend retention and dead weight testing.
The last image shows a tip we received from a customer that did not have any of the old wire to use as a template. They installed the straight wire with the spring as normal. Then they pushed on the head of the wire compressing the spring completely and marked the wire where the hole is. Measuring up a 1/4" they made another mark where they started the bend.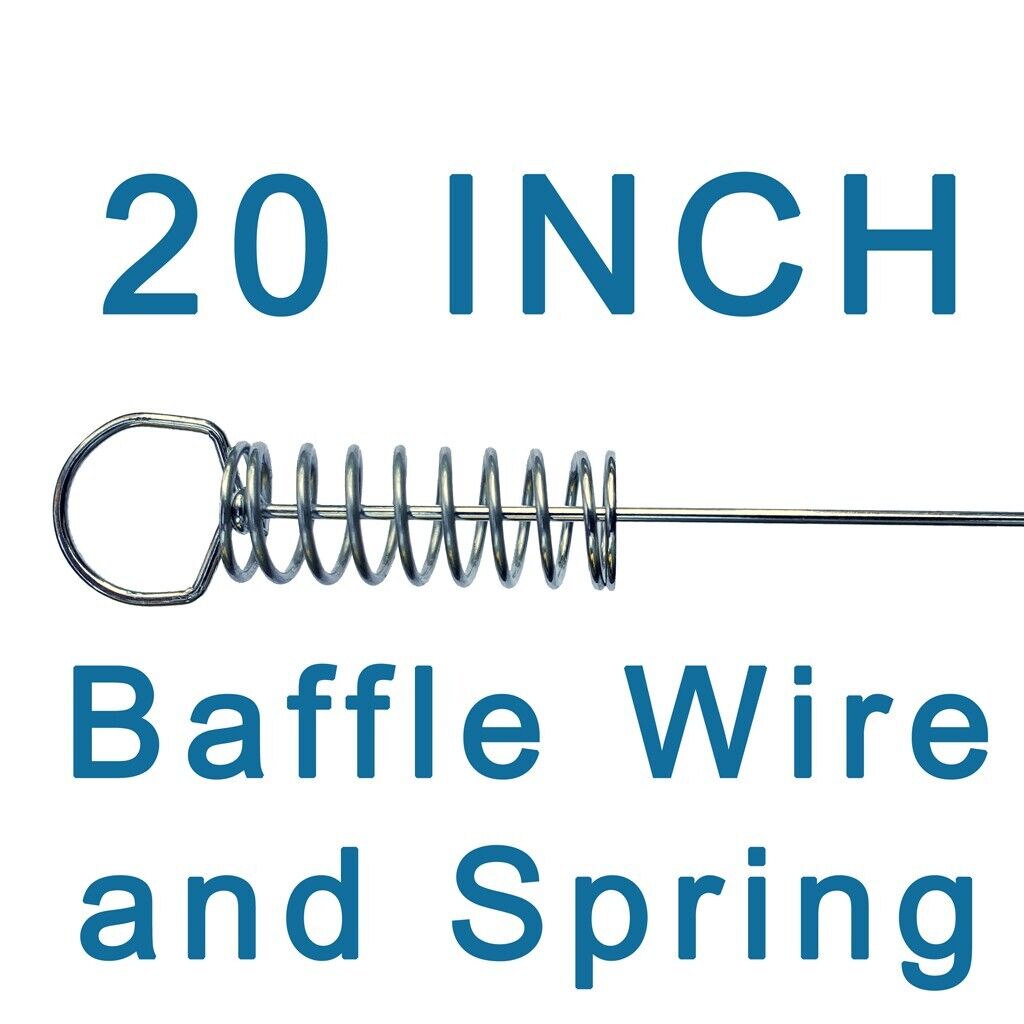 To bid on or purchase this item click here.