VERY NICE BERLIN FLYER MODEL F310 WOODEN WAGON - VG / EXCELLENT!! MADE IN USA!!

Current Price:

79.00 USD

Click here to purcahse on eBay.
This auction is for a very nice, previously owned Berlin Flyer Model F310 wooden wagon. Amish made in the USA!
This is a previously owned wagon that is lightly used and I rate it in very good / excellent condition! Only very minor wear is visible. Appears to have had light moisture contact on the bottom that left a water stain but this did not affect the wood on the bottom and did not warp or ripple the plywood. See the pictures. Light wear on the black painted handle. Hardly any wear on the rubber tires.
These wagons retail for over $200.
When I purchased this wagon, it was missing one of the small slats of wood on the bottom and I replaced this. Please see the pictures.
I also added a rubber piece on the top of the front slat to keep the metal handle from causing wear there.
Features of this wagon include:
* Six removable hardwood side rails with non-toxic paint.
* No-tip, auto-type safety steering.
* 10 inch solid rubber tires. Tread is in excellent condition.
* Bed size inside is approximately 14 1/4" x 33". Approximately 15 3/4" x 34 1/2" outside.
* Height at top of side rails is approximately 20". 13" high without side rails.
* Overall length is approximately 41". 68" long with the handle fully extended.
* Load capacity 250 lbs.
* Amish made in Ohio in the USA!
There is no shipping available for this wagon.
This wagon is available for local delivery only at a mutually agreed on location in the Atlanta, GA area. I will be glad to answer any questions prior to purchase.
Full total payment is required before delivery.
Thanks for viewing this item!
This is being sold with no returns.
Check out my other items on ebay.
Insurance is at the buyer's option. Buyer assumes full responsibility for loss of or damage to item(s) once they are shipped if item(s) are not insured.
Confirmation of winning this auction is required from the winning bidder/buyer within 3 calendar days of the end of the auction or the item(s) may be offered to next highest bidder/buyer.
I accept PayPal or checks (with up to 7 day shipping delay to assure bank clearance).
Please email me with any questions you might have.
Thanks! for viewing this item.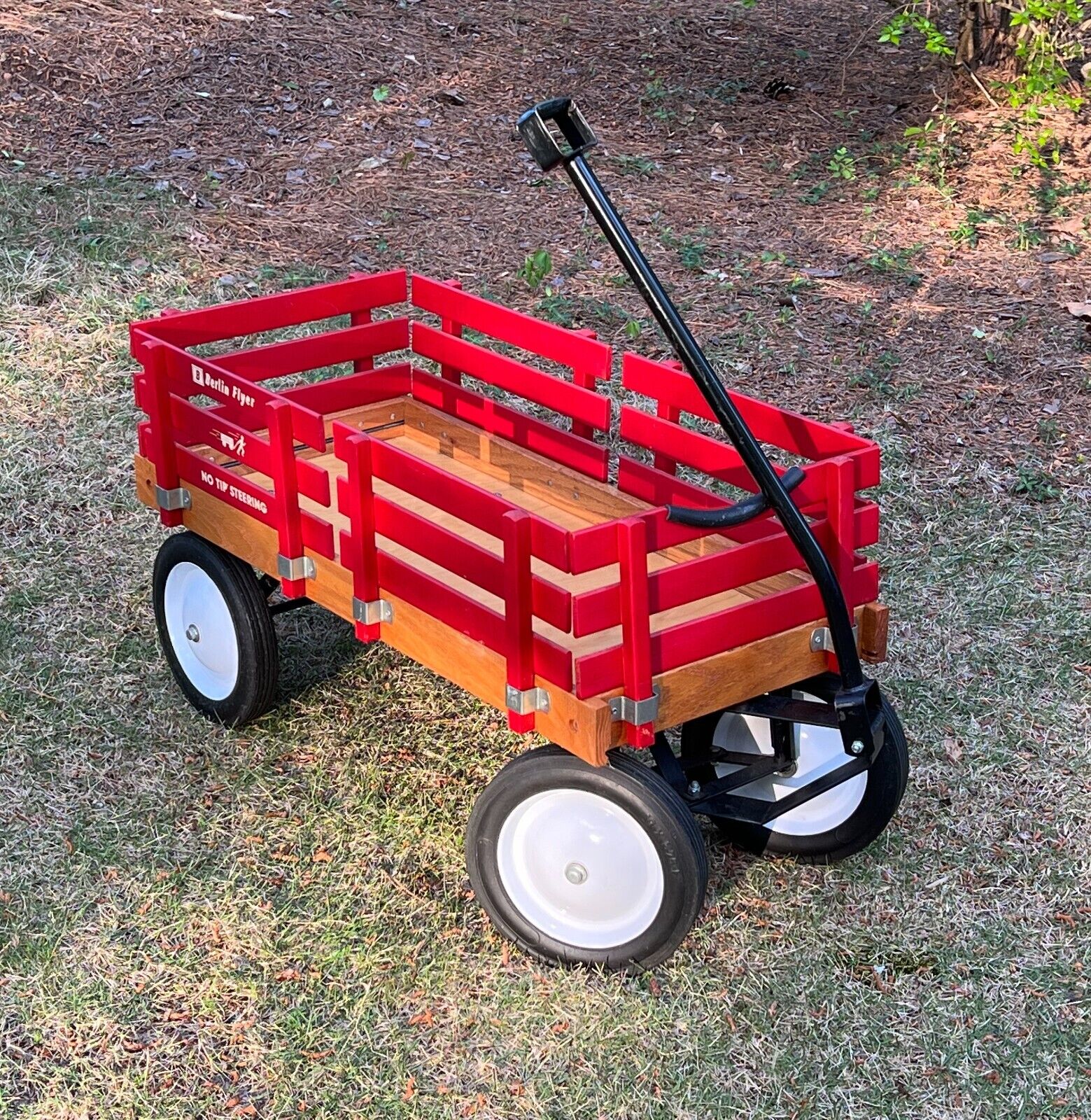 To bid on or purchase this item click here.