Hello Neighbor Crowbar - Made in USA

Current Price:

11.99 USD

Click here to purcahse on eBay.
Are you a fan of Hello Neighbor?
You can add this crowbar to your collection of "Fan Inspired" Hello Neighbor tools and locks. (See Store).
This is a new and approved version of the old crowbar. This crowbar is made stronger and is now built in one solid piece. Also, added a textured to the back of the crowbar for a better grip for those smaller hands. I also stayed with the multi-color look, that is a fan favorite. The time of making such an improvement, means longer print times. However, my items are normally shipped sooner rather than later.
I hope you will enjoy this improvement and thank you.
Dimensions:
Length 9.75"
Width 1"
Material:
Each item is 3D printed with high quality, biodegradable PLA plastic, made from plant materials.
Shipping:
Once your order is placed, depending on the quantity ordered, it takes 1-5 days for printing and post-processing.
With all 3D printed products, you may be able to see tiny gaps, layer lines, bumps, fine stringing, or other small artifacts.
These are a normal result from the printing process, but we attempt to print each piece as perfect as possible.
The products shown are not an anyway licensed by the
developers.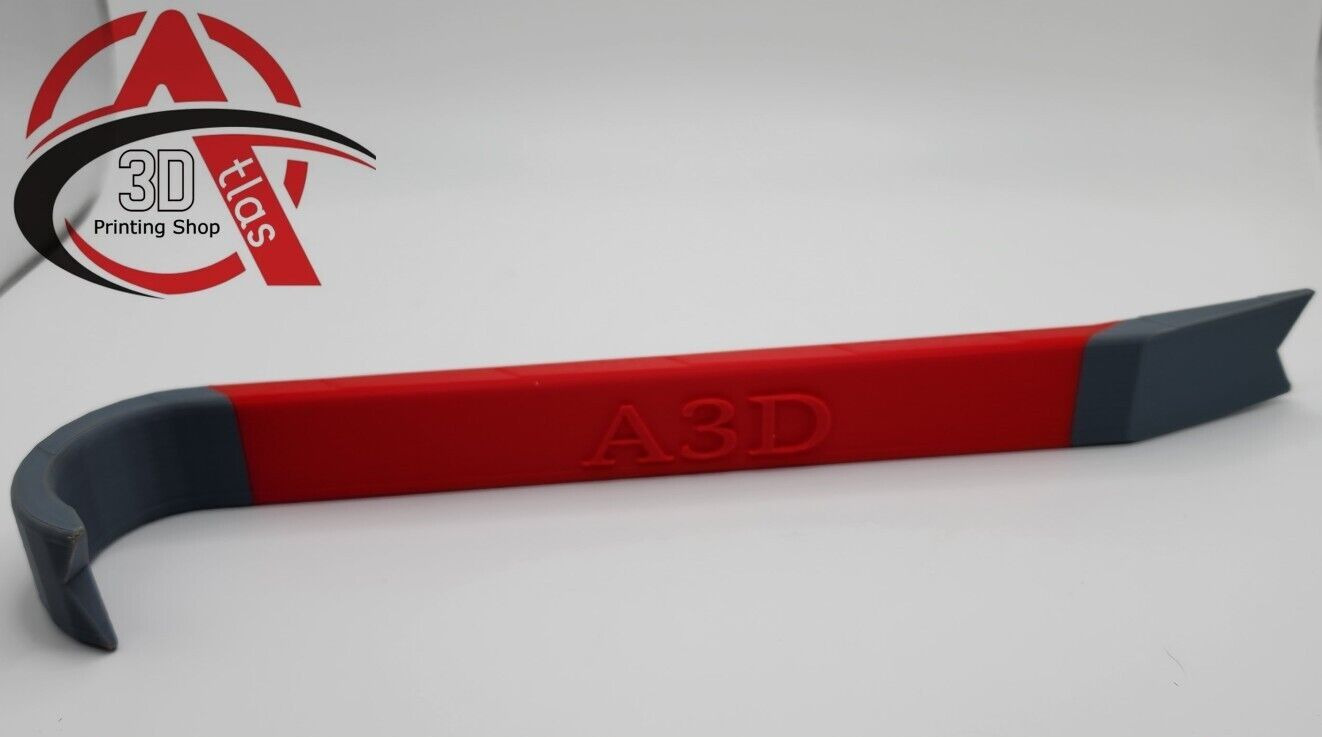 To bid on or purchase this item click here.