1A-Baby Proof Safety Child Lock-Child Proof Door Lock-Kid Lock - MADE IN THE USA

Current Price:

7.50 USD

Click here to purcahse on eBay.
KidLocks (pictured in 5 colors, Natural, Pink, Green, Blue, and Red) these sliding mechanisms will allow the door to be locked or unlocked from either side of the door. It comes with 4
locking mechanisms in different thicknesses that require 2 screws (supplied) for mounting it, to the frame of the door, some doors will require stacking 2 locking mechanisms together before mounting them to the frame of the door, just like the picture sown above. As you can see we used 1 of them as a shim in order for the locking mechanism to be in the correct position for the sliding mechanism to work correctly. Installation is very simple. These are great locks for Teens with younger Siblings, keeping Siblings out of the room can be a real chore while the Teens are away, but the greatest thing is that Mom, and Dad are never locked out!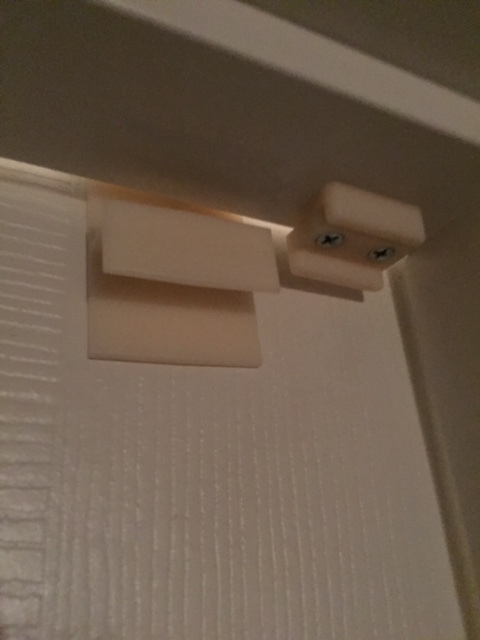 To bid on or purchase this item click here.