Men's Billfold Handmade Leather Wallets Made in USA by Steel Hide Leather Co.

Current Price:

37.95 USD

Click here to purcahse on eBay.
PLEASE READ ENTIRE AD AND NOTE SHIPPING LEAD TIMES!!

*** These are handcrafted items. They may take up to FOUR weeks to ship. WE SHIP TUESDAYS & THURSDAYS ***
Description

Handcrafted leather goods and knives Since 1995. The Steel Hide Leather Company uses American tanned hides and products.

The Americana wallet is handcrafted of Santa Rosa pull-up leather. The more it's used, the more it develops a one-of-a-kind rustic patina. The rough-cut edges render a rugged well-worn finish reminding us of bygone years. The wallet contains four pockets for cards, and the convenient billfold to secure your cash.
Just right to carry in your pocket, The Americana measures 4 ½"W x 3 ¼" H.
When you buy our hand-crafted products, we guarantee it's made in our shop, in the USA, with quality leather. You can buy with confidence with our lifetime guarantee from The Steel Hide Co. Our goal is a satisfied, happy customer.
We cannot be responsible for lost or stolen items in the shipping process. A tracking number will be provided for all products bought.
Returns are available up to 30 days. Return postage to be paid by the buyer. Replacement and exchange are available.
Contact us if you have questions or want more pictures!
100% Made in the United States and Family owned!!
Check out our website for deals and other products at ----> thesteelhidecompany.com
Follow us on Facebook, Instagram, and our Etsy Page!!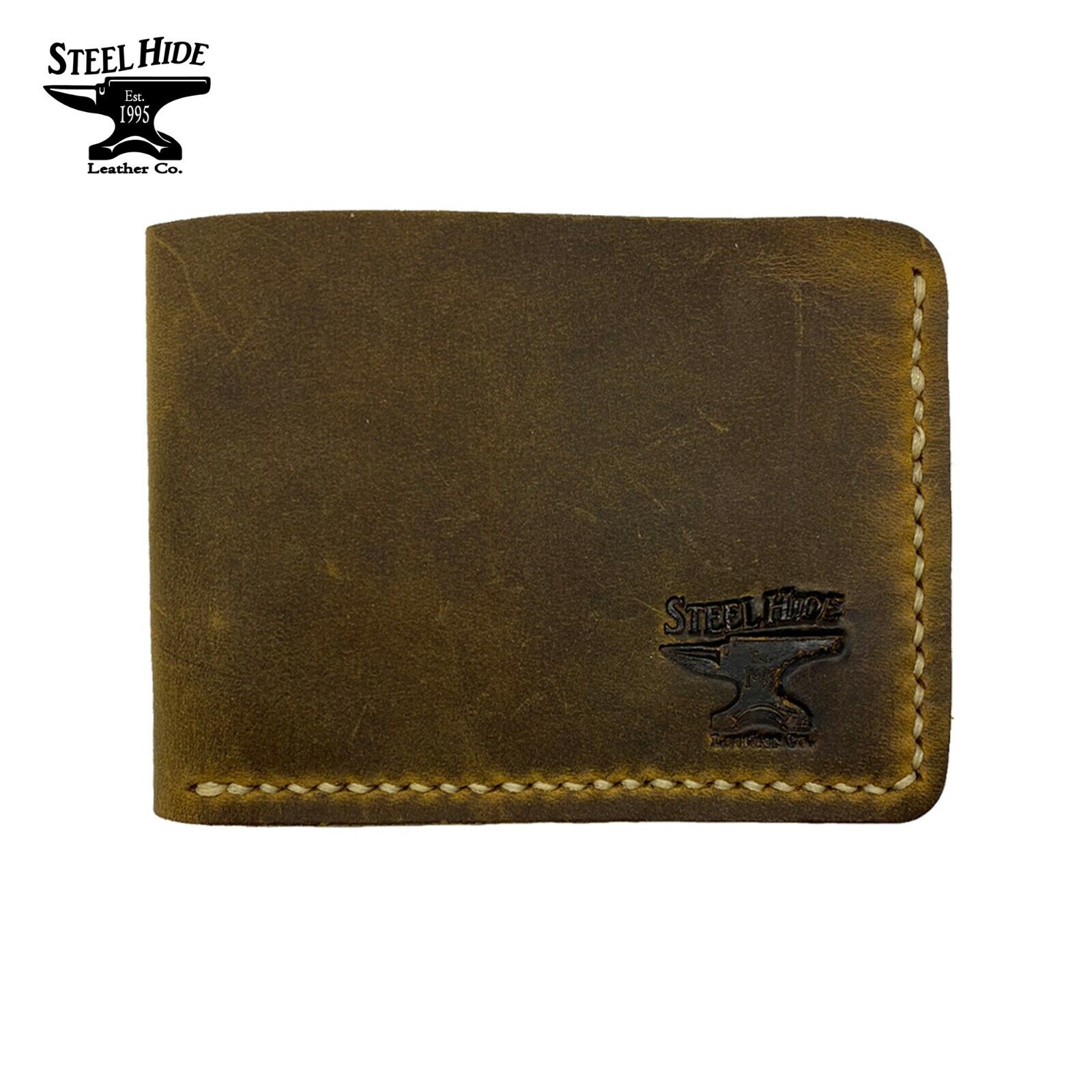 To bid on or purchase this item click here.