CESSNA ROCKER SWITCH (4-PACK) | REPLACES S2160-1, S1824-1, S2061-1 | NEW

Current Price:

30.95 USD

Click here to purcahse on eBay.
BUY MORE; SAVE MORE: 4-PACK
Brand new, surplus stock replacement rocker switch, for Cessna P/N: S2160-1, S1824-1 that are OEM equipment in practically every Cessna 100, 200, 300 series plane manufactured after 1970. Switch is Single-Pole (two terminals); Single-Throw(ON/OFF). Ever wonder why your switches are so sloppy?
*Did you know the FAA issued a Mandatory Service Bulletin in July, 2009 requiring replacement of these switches every 4-years if used for switching high-current devices (aka landing,taxi,beacon) Scroll to the end of the listing to read the entire Bulletin.
Manufacturer: Carling Technologies
Type: Miniature Rocker Switch
Switch Function: ON - OFF
Current Rating: 15 A
Voltage Rating AC: 125 VAC
Termination Style: Quick Connect; 0.25"
Actuator: Rocker
Mounting Style: Panel
Brand: Carling Technologies
Actuator Style: Rocker
Dielectric Strength: UL/CSA: 1000V - live to dead metal parts
Electrical Life: 100,000 cycles
Mechanical Life:100,000 cycles
Operating Temperature: 32°F to 185°F (0°C to 85°C)
SPECIAL AIRWORTHINESS INFORMATION BULLETIN
SAIB: CE-09-42
Date: July 24, 2009
Introduction
This Special Airworthiness Information Bulletin (SAIB) is being issued to advise you of an
airworthiness concern on mandatory replacement intervals of Cessna Landing Light, Beacon Light,
and Taxi Light switches on Cessna 100, 200, and 300 series airplanes specified per Cessna service
bulletins MEB09-3 and SEB09-6 dated May 11, 2009.
At this time, this airworthiness concern is not considered an unsafe condition that would warrant an
airworthiness directive (AD) action under Title 14 of the Code of Federal Regulations (14 CFR part
39).
Background
Cessna 100, 200, and 300 series airplanes utilize switches in the Landing Light, Beacon Light, and
Taxi Light circuits that have been reported failing in the field causing overheating and smoke in the
cockpit. There have been reports of burned insulation on the wiring terminals to the switch. On at
least one occasion, there was a small fire in the cockpit. The failure in these applications can be
attributed to contact erosion leading to irregular arcing and eventual failure of the switch. The contact
erosion has been shown to occur after approximately 4,000 cycles of operation.
Cessna service bulletins SEB09-6 and MEB09-3, initial release, dated May 11, 2009, specify the
following:
• An inspection to determine time-in-service for the switches.
• Replacement of switches that have been in service for four or more years with the month and
year of the installation written on the new replacement switch.
• The month and year of the initial installation written on switches that have been in service for
less than four years.
Recommendations
The FAA recommends that owners, operators, and maintenance technicians do the actions of the
above-referenced service bulletins within the next 400 hours of operation, 12 months, or the next
annual inspection, whichever comes first.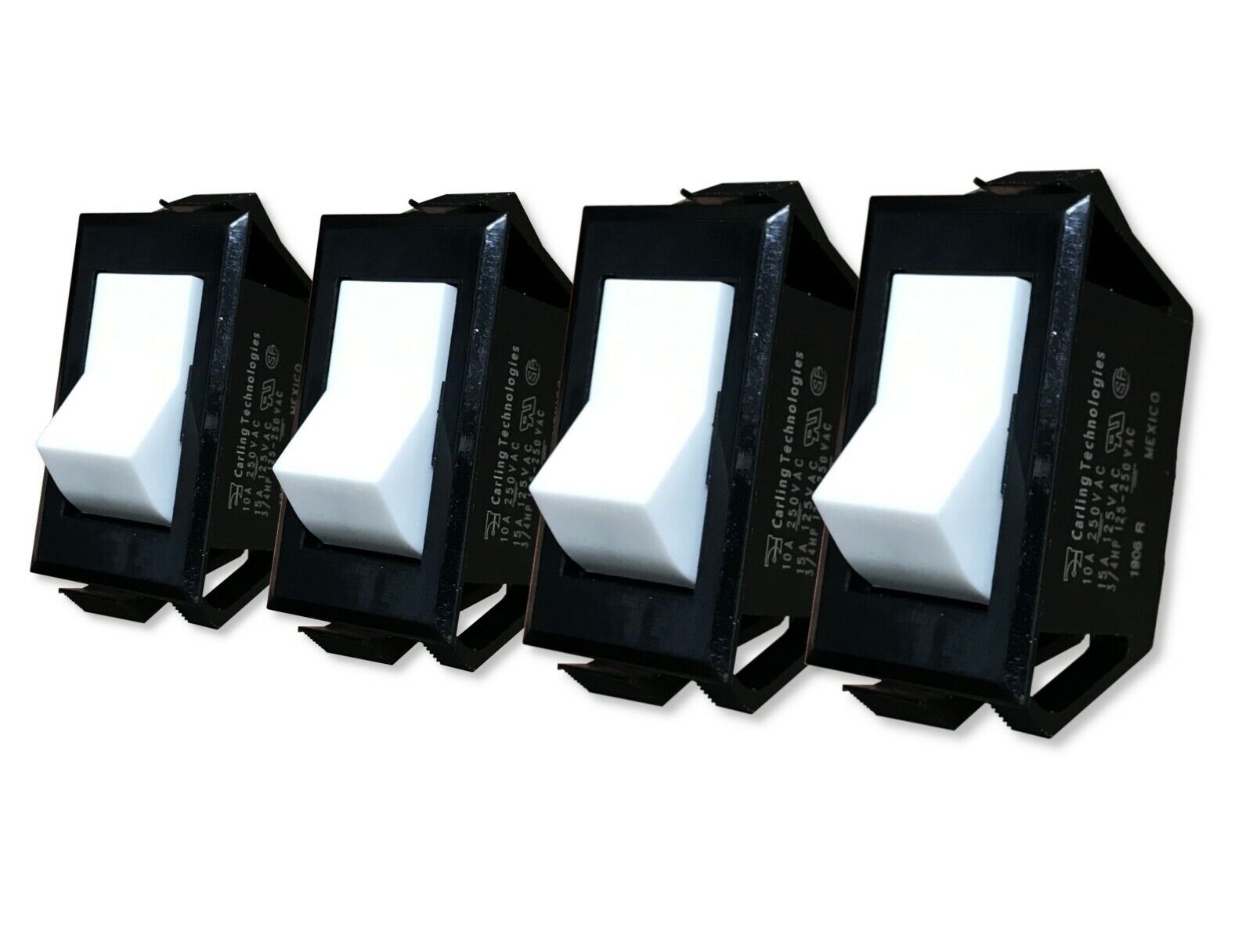 To bid on or purchase this item click here.