1981 Harley-Davidson Shovelhead

Current Price:

8999.99 USD

Click here to purcahse on eBay.

1981 HARLEY DAVIDSON SHOVELHEAD BOBBER CHOPPER




Professionally hardtailed frame




80" shovelhead motor with s&s super e and s&s oil pump ready to run




4 speed ratchet top Harley trans with long shaft ready to run




Real Harley Panhead front end 48 part number trees and real 49 drum assembly




71 72 Harley tanks 3.5 gallon with patina




16" star hub kelsey hayes wheels with brand new Firestone 16x5.00 ANS tires




Shovelhead split bars with real grips and internal throttle assembly




Cut down hinged rear fender with patina




Rocker foot clutch




58 to 62 juice drum




All colony parkerized hardware used....




Comes with box of parts including chain, brake lever and cable, tank shift set up, voltage regulator, master cylinder for rear.




Also comes with clear NY TITLE AND EXTRA SWING ARM FRAME THAT IS MINT




Needs.... exhaust, rear brake pedal, ignition lights and wiring




Call or text 5854558311 with questions any time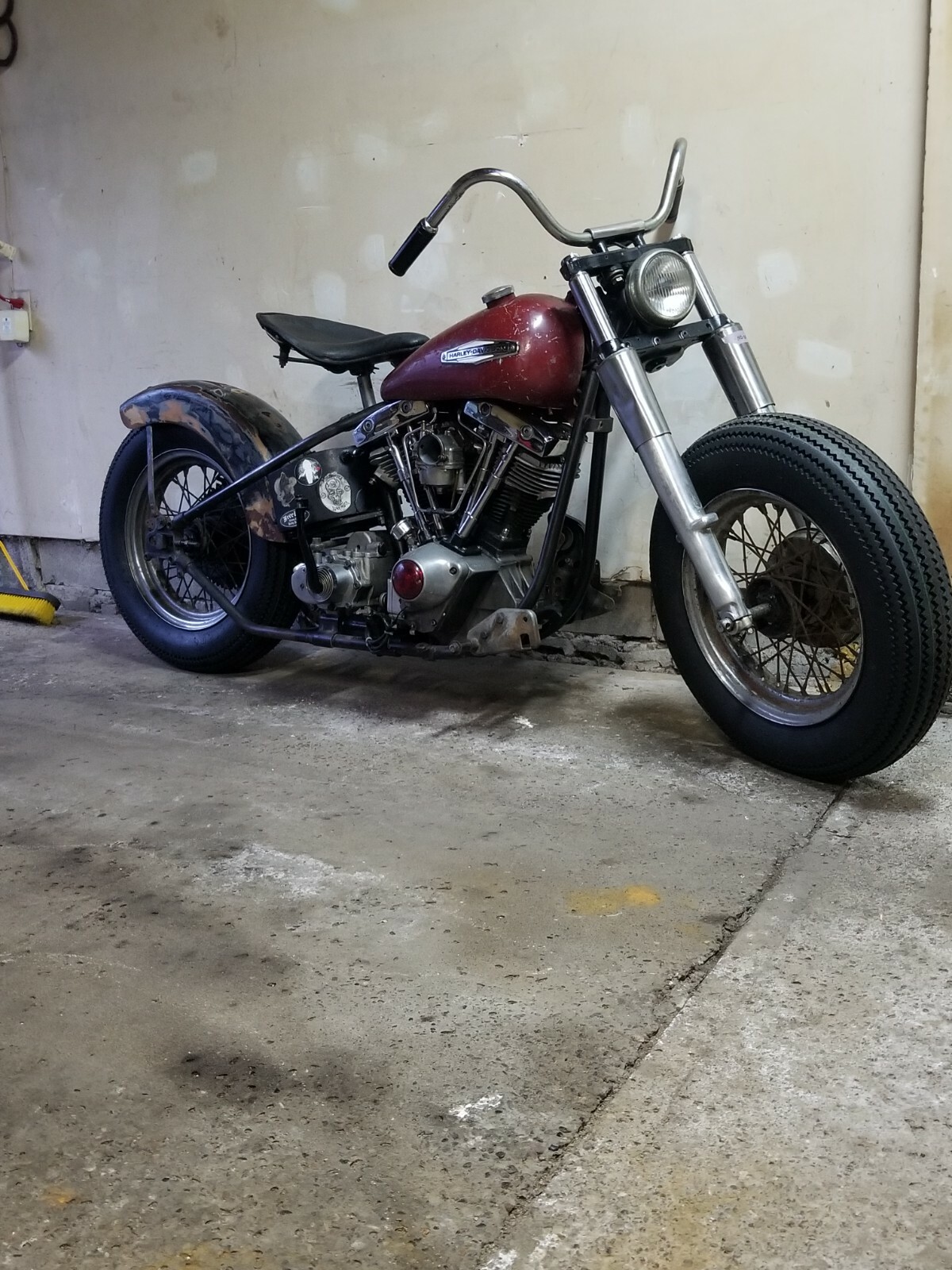 To bid on or purchase this item click here.