TOY 1964 Dan Deluxe Reading Corp Made In USA LARGE VINTAGE

Current Price:

125.00 USD

Click here to purcahse on eBay.
1964 Topper Defender De Lux Reading Corporation Toy Made In USA.
☆ PLEASE NOTE: THIS IS A VINTAGE 1960'S TOY GUN, THE BARREL IS SOLID WITH AFFIXED RED BARREL, WHICH DOES NOT AND CAN NOT BE MADE TO FIRE ANY PROJECTILE.  SEE BELOW.
☆ "This replica toy gun contains the colored markings required by law, including a permanently attached orange plug."
Description:
Large measuring 29" from the back handle to the end of the barrel.
Condition: fair/good with loss to where the flash suppreser would have been and does not have the tripod base.
Very high quality made of thick heavy plastic with solid metal parts. GREAT DISPLAY ITEM for the rare vintage cap gun and related toy collector.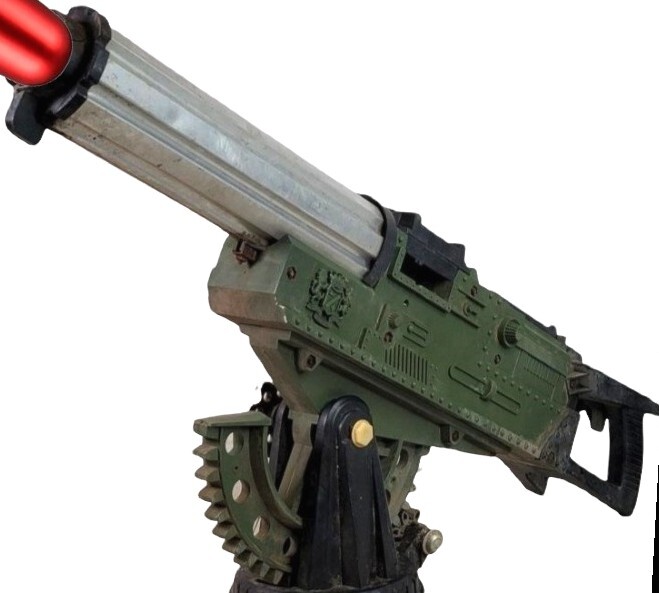 To bid on or purchase this item click here.