KeySmart COMPACT KEY HOLDER MADE in the USA - Color: Yellow

Current Price:

12.49 USD

Click here to purcahse on eBay.
KeySmart THE WORLD'S MOST COMPACT KEY HOLDER
KeySmart is the world's first compact key organizer. KeySmart makes your keys organized, compact and comfortable to carry!
· Holds Up to 8 of Your Existing Keys
· Add Awesome Tools
· Eliminates Key Jingle
· Saves Pocket Space
· Never Get Poked by Keys Again
ORGANIZE YOUR KEYS
Always find the right key quickly
FITS PERFECTLY IN YOUR POCKET
No more keys poking in your pocket
CUSTOMIZE WITH USEFUL ACCESSORIES
Add a bottle opener or a pocket knife to make your KeySmart a slick multi-tool.
Attach Your Car Key - Includes a loop ring to add car key fob
Expandable - Holds up to 8 of your existing keys (standard size/thickness keys)
Easy to Assemble - No tools required
· DURABLE
· SLIM
· EXPANDABLE
· UNIVERSAL
· PREMIUM QUALITY
Made from aircraft grade aluminum, stainless steel with a laser engraved logo.
MADE IN THE USA
Assembly instructions by KeySmart:
https://youtu.be/_2pluMz02h8
Watch this instructional video before you purchase. Make sure this key holder meets your needs. Be advised that it fit up to 8 standard size/thickness keys (as shown in the video). Extension screws are purchased separately.
Brand New. In sealed box, never opened.
Color: a bit like a hybrid between yellow and gold, see the pictures.
US Seller. Free shipping with USPS First Class Package.
We ship the package within 1 business day from your order time. If any delay occurs it is caused by the package carrier - USPS.
Cancelations: If you purchased an item by mistake be sure to request cancelation of your order ASAP. PACKAGES THAT ARE ALREADY PHYSICALLY SHIPPED (USPS in possession of item) CAN'T BE CANCELED.
NO RETURNS.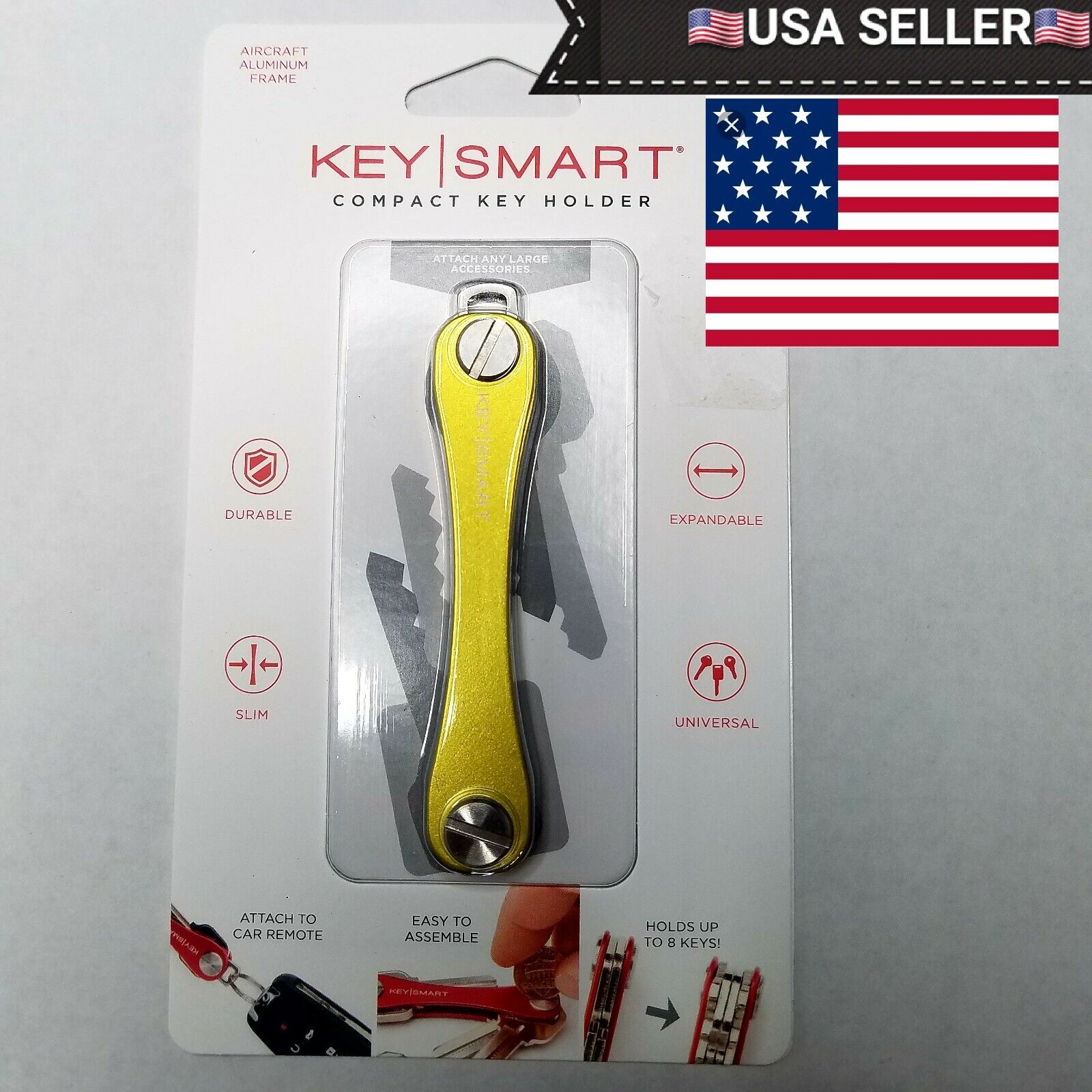 To bid on or purchase this item click here.